Every winter my family plans a tropical trip, to trade in snowflakes for sand and sunshine. This year we headed to Key West for Christmas. What a great escape! I couldn't wait to drop my bags and pick up my margarita.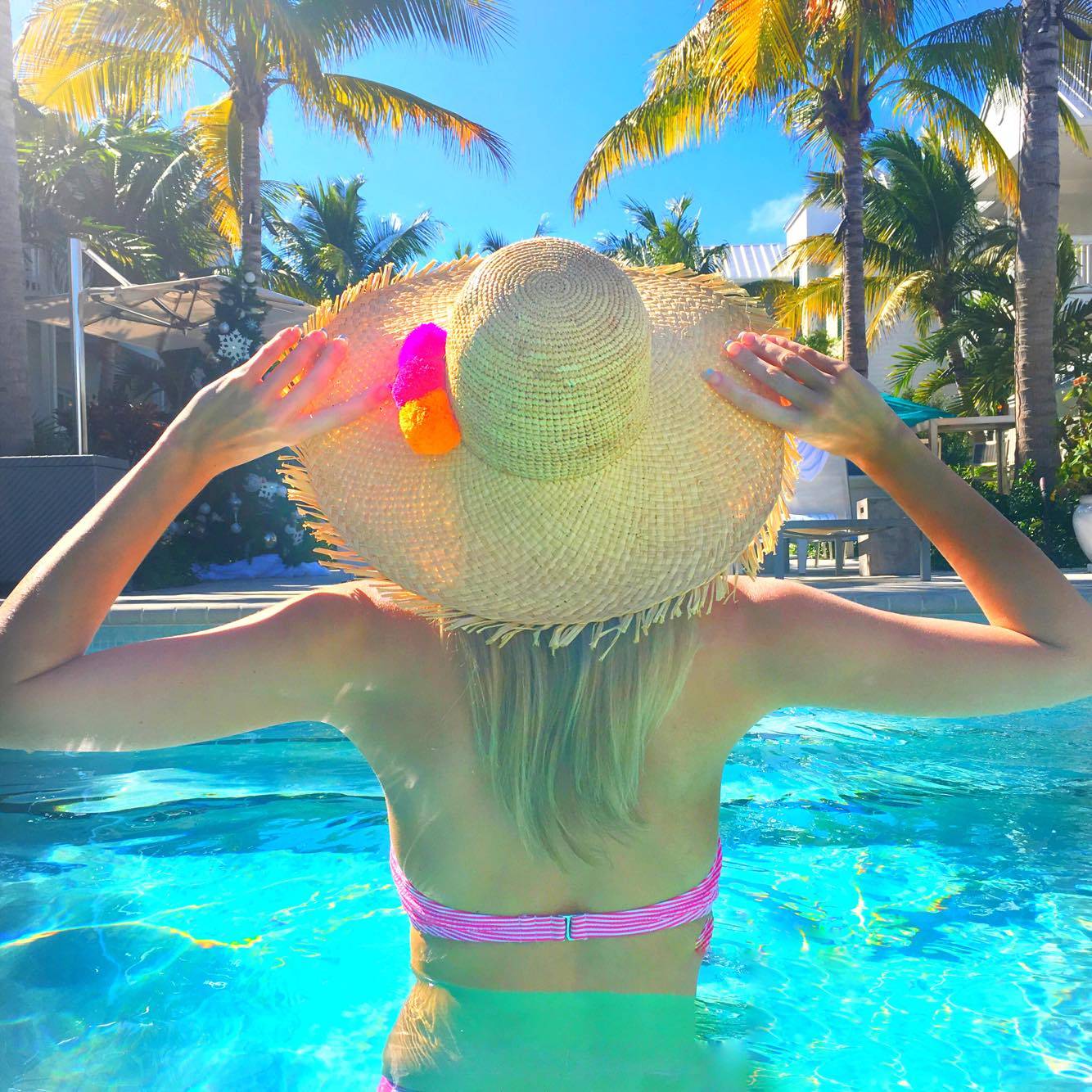 We stayed by the marina at The Marker, a resort style boutique hotel hidden beneath the palm trees. The pool was certainly a luxe place to lounge. For other ways to catch some rays, we took the trolley to the beach. We hit the sand courts for a quick volley then headed over to Mallory Square for the sunset celebration. By nightfall we hit the hot spots downtown on Duval for live music and liquor drinks. We sipped on Sloppy 'Ritas and danced the night away.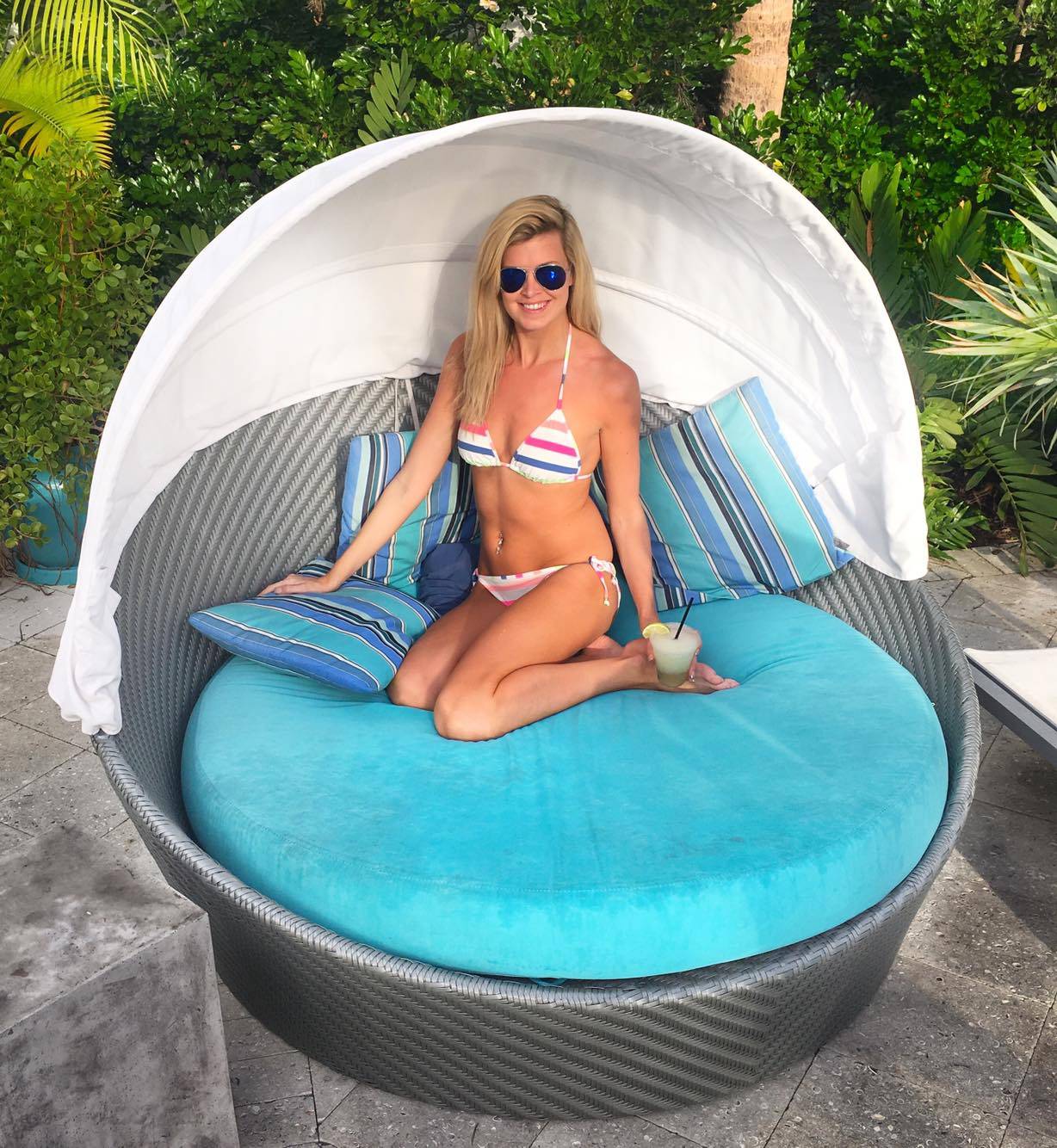 The next day we walked the streets for sweets and shopping. We explored the Lilly store, and picked out the perfect pair of stardust hoops, and the exclusive St. Tropez tanning set. We also visited Alex & Ani for matching bracelets, and Fresh Produce for a sassy sun hat. My favorite stop was treasure hunting at the Mel Fisher Museum. I loved looking through the gorgeous gold and gems uncovered from the ocean floor.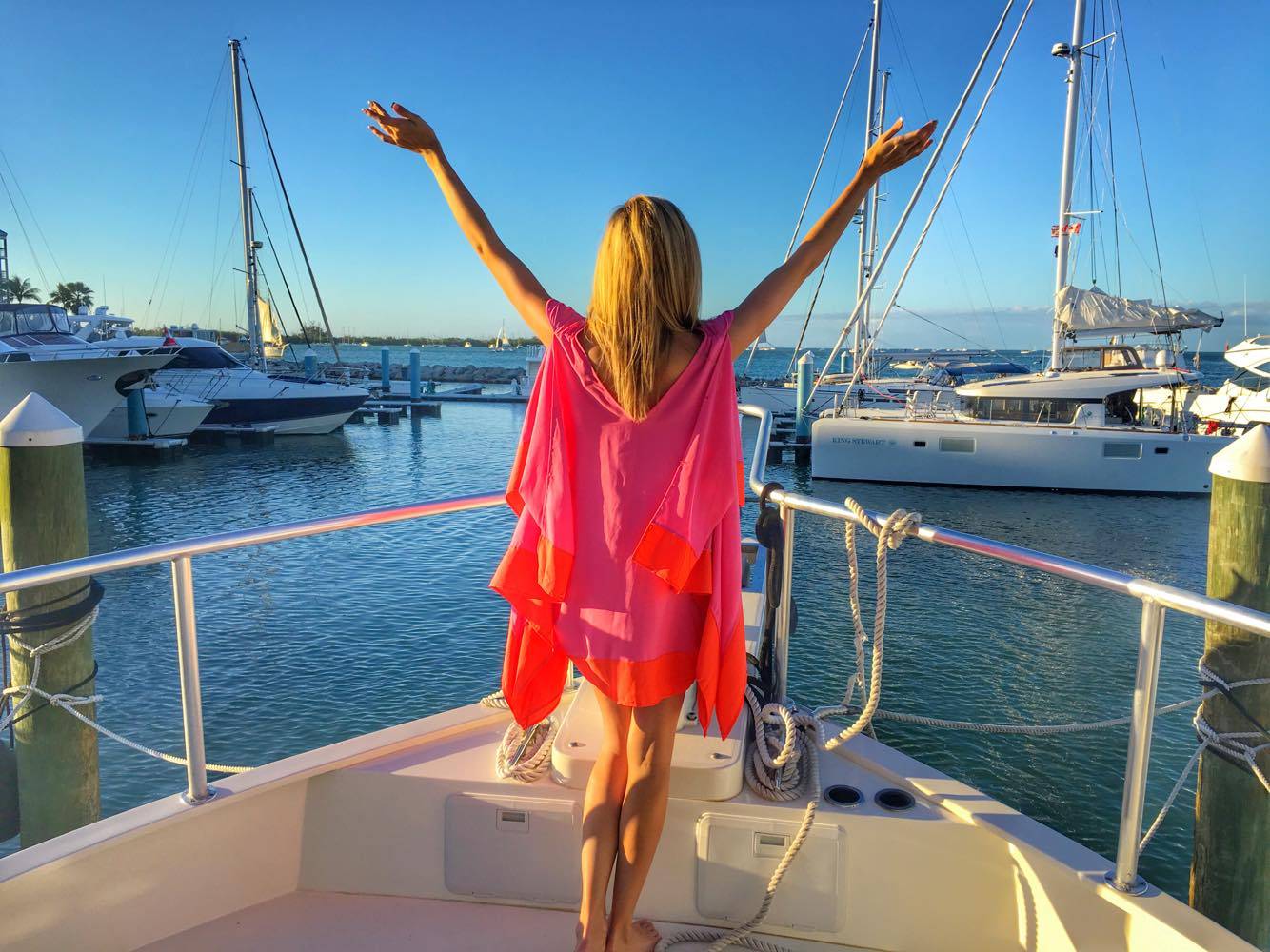 We then made our way to the marina for sunset drinks on our friend's fabulous yacht. We had a great time watching the waves while enjoying hors d'oeuvres on the deck. What a perfect ending to another day in paradise.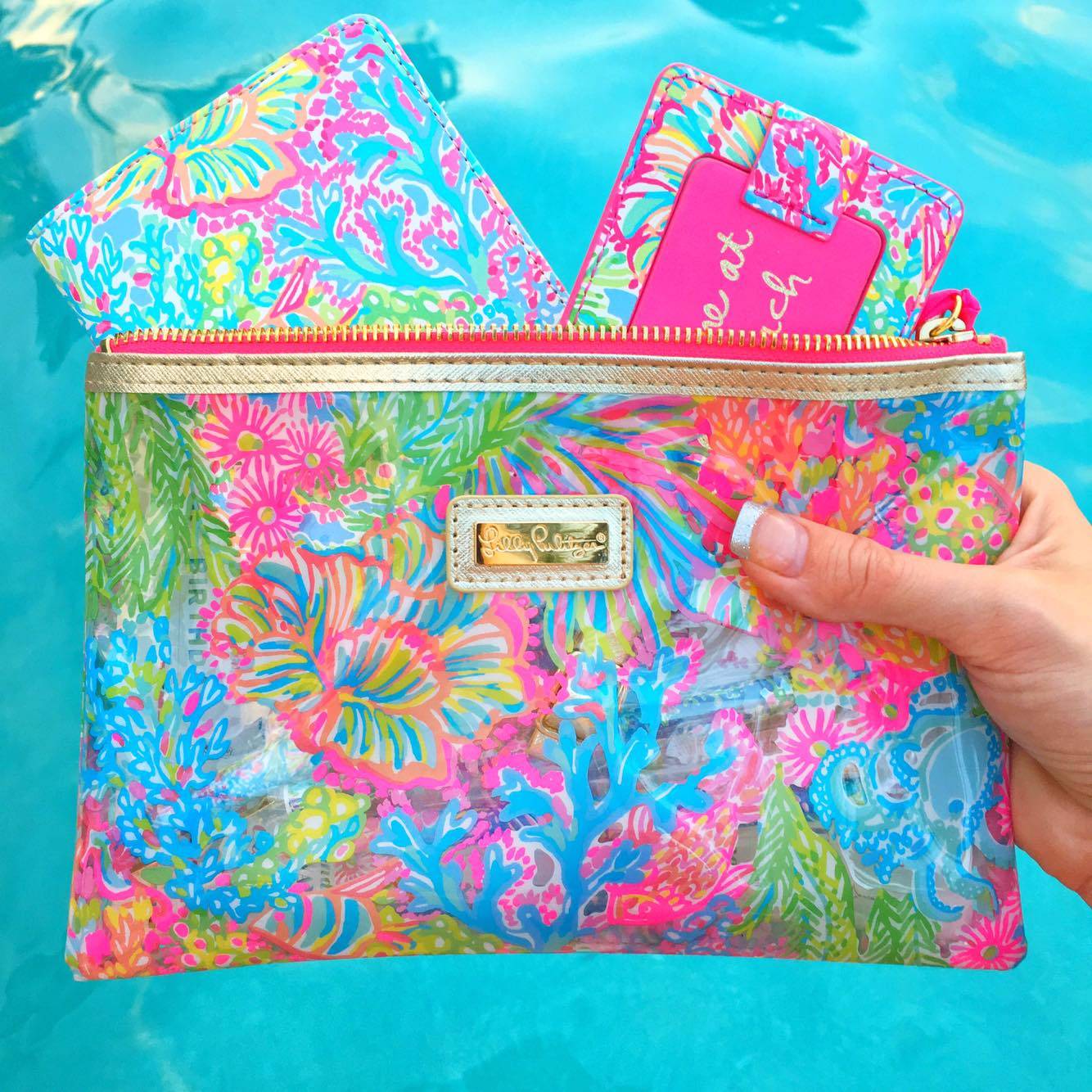 On our last afternoon, we took a tour of the town, from the Southernmost Point to the Mile O sign and more. We even made a stop at Ernest Hemingway's home. Shortly after, we were off for the airport. I must say, it was hard to head out, but I was happy to leave with sun- kissed skin and a pocket full of postcards. That's what I call a successful stay.
Bikinis: Red- Victoria's Secret, Stripe- Vineyard Vines, Pink- Lauren James
Dress: Mudpie Accessories: Lilly Pulitzer
Location: The Marker, Key West