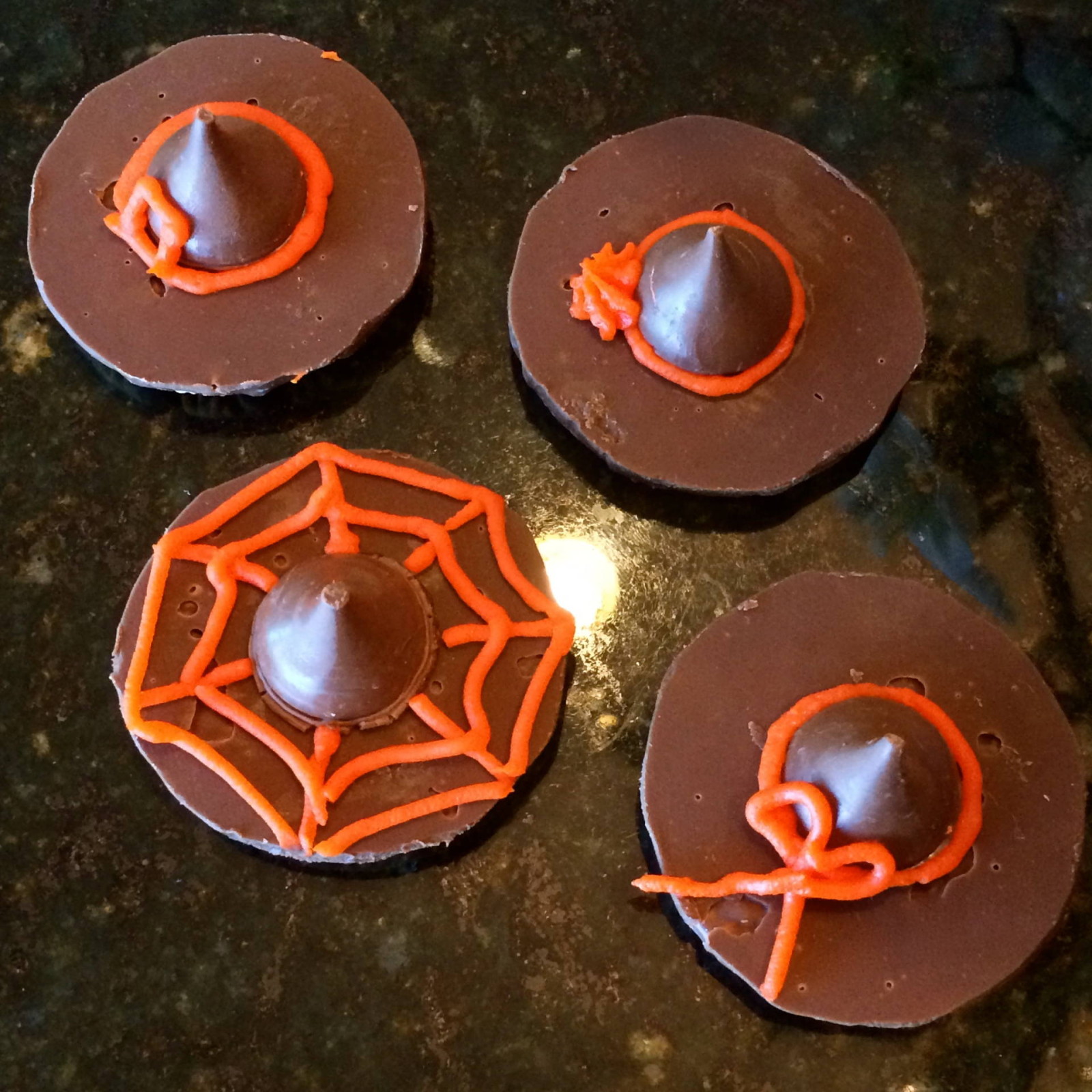 Looking for a spooky snack for your Halloween party? Well I've got the recipe for you! In my last blog, I featured these Witch Hat Cookies that were a holiday hit. My mom started making these for family and friends when I was a kid, and they have been a cookie classic ever since. With this easy recipe, you too can bring this tradition to your home.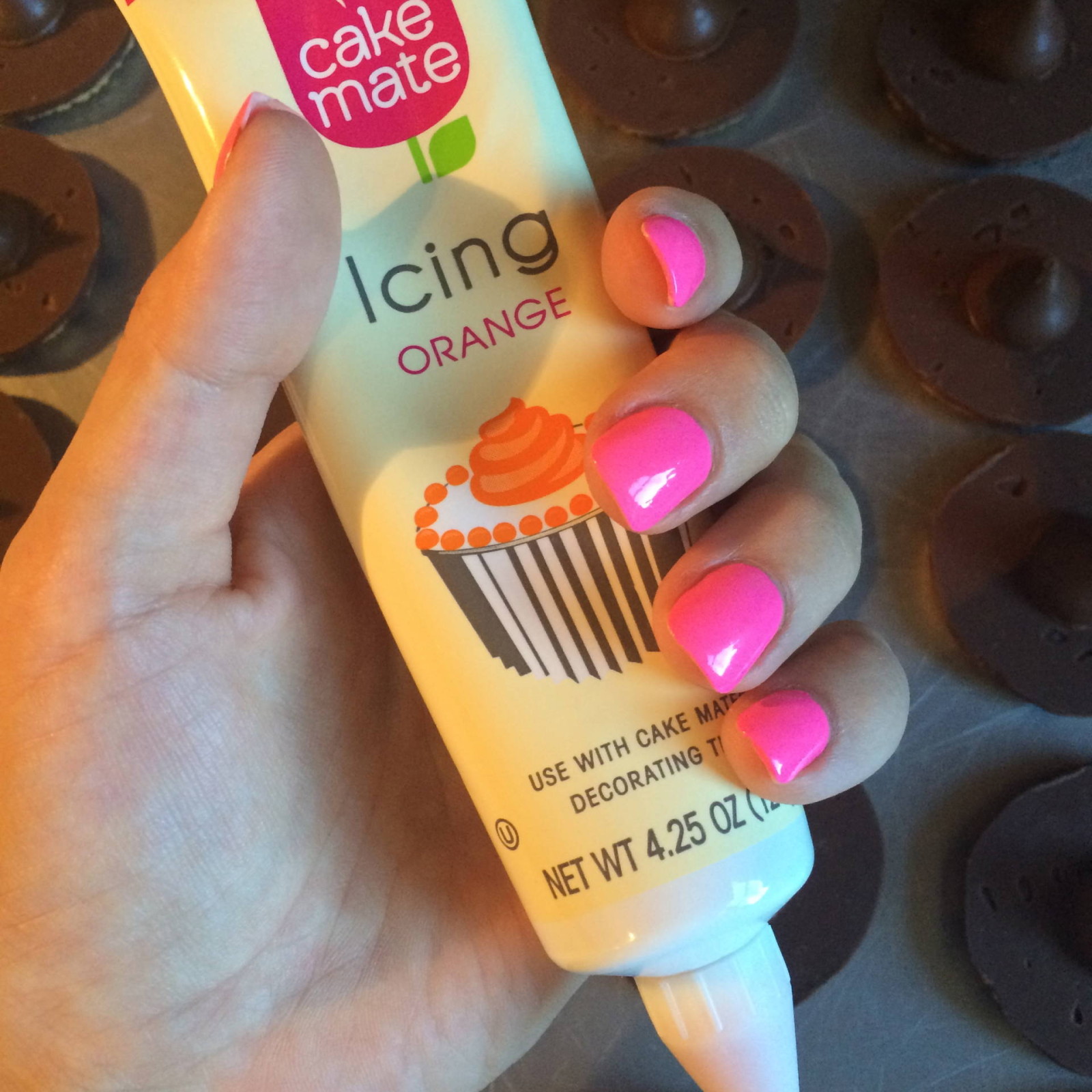 What You Will Need:
1 Pack of Fudge Stripe Cookies
1 Small Bag of Hershey's Kisses
1 Tube of Orange Icing
1 Decorative Tip for Icing
1 Non-stick Fry Pan
(Makes 24)
Directions:
Lay your cookies out on a tray, chocolate side up
Unwrap your hershey's kisses
Have a small fry pan on the stove and set the temperature to low
When your materials are ready, place the bottom of the kiss on the pan for a few seconds while you push it around in a circle just until the chocolate starts to melt and become sticky
Next, place the kiss on the center of the chocolate side of the fudge stripe cookie
Finally, grab your icing tube with decorative tip attached, and draw a band around the kiss and top it off with a bow.
Feel free to get creative and add warlock buckles, spiderwebs or anything spooky.
Repeat this process with each cookie, serve and savor!