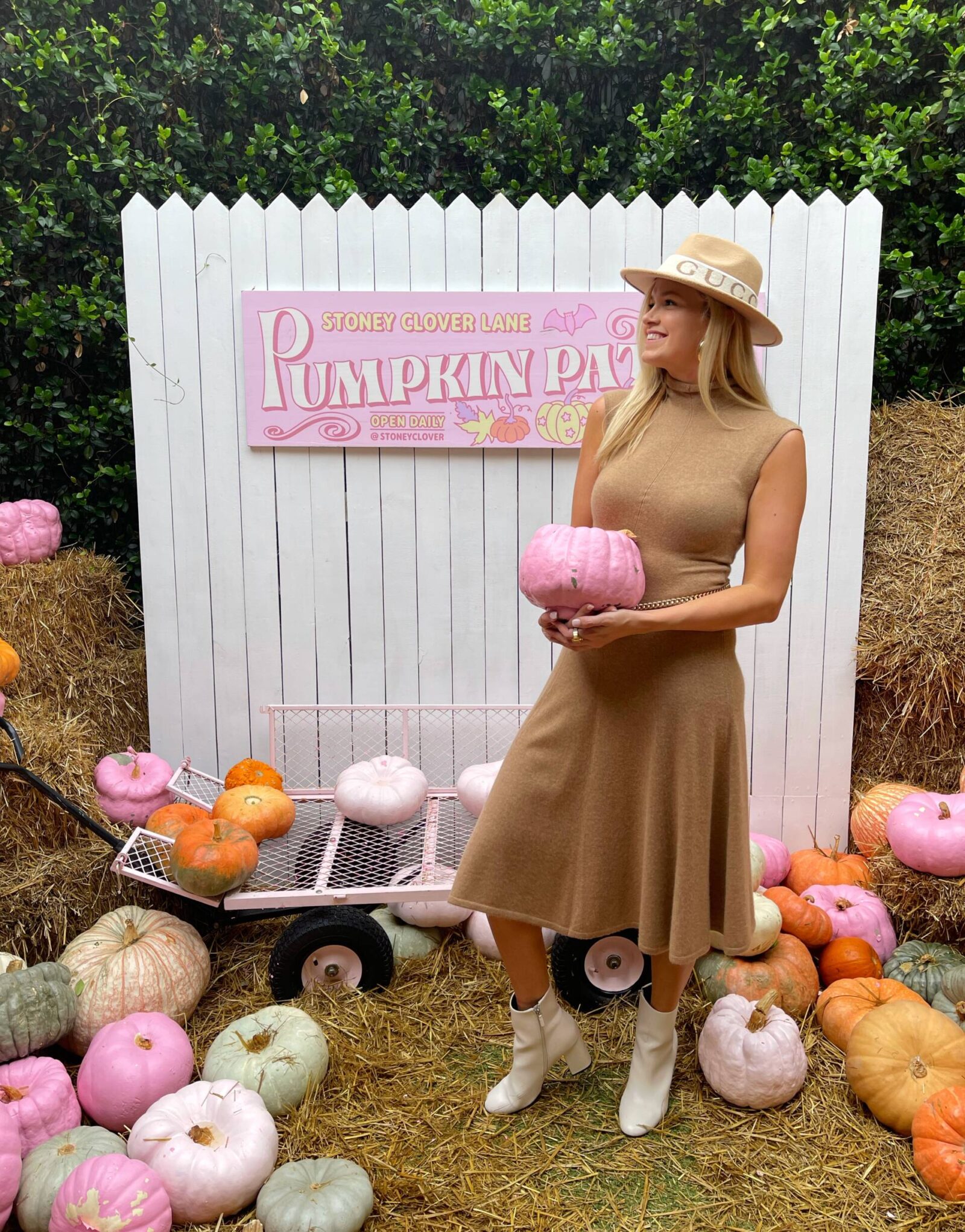 Fall is in full swing here in Palm Beach. This week I was able to visit one of my favorite shopping spots, The Royal Poinciana Plaza. Nestled between Stoney Clover and Love Shack Fancy, was the most insta-worthy pumpkin patch.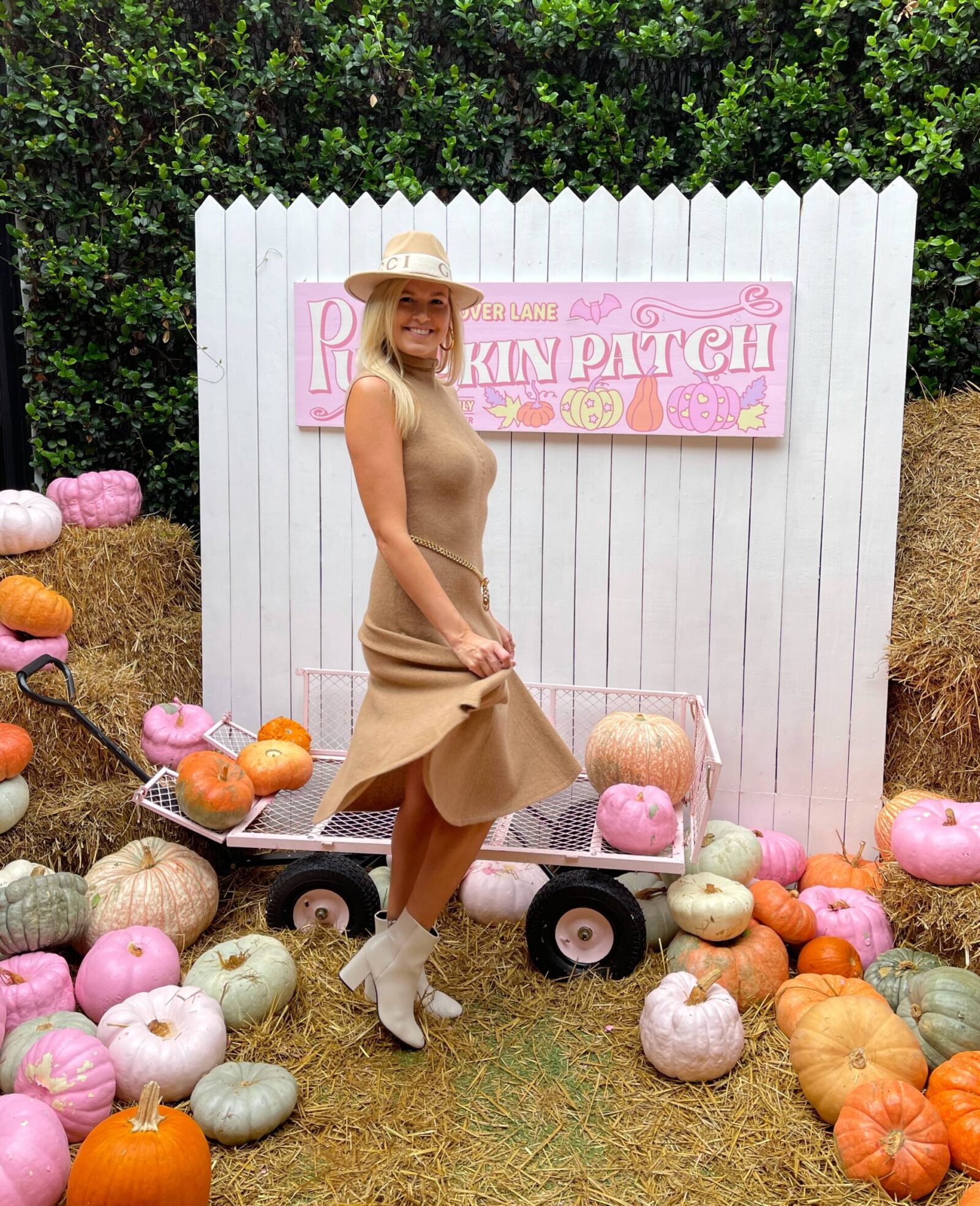 Now this isn't your average Fall photo-op. Nicole Shaffer from Flower Love Palm Beach put a preppy twist on this Fall festivity, from pink pumkins and a wagon to pop in front of the picket fence.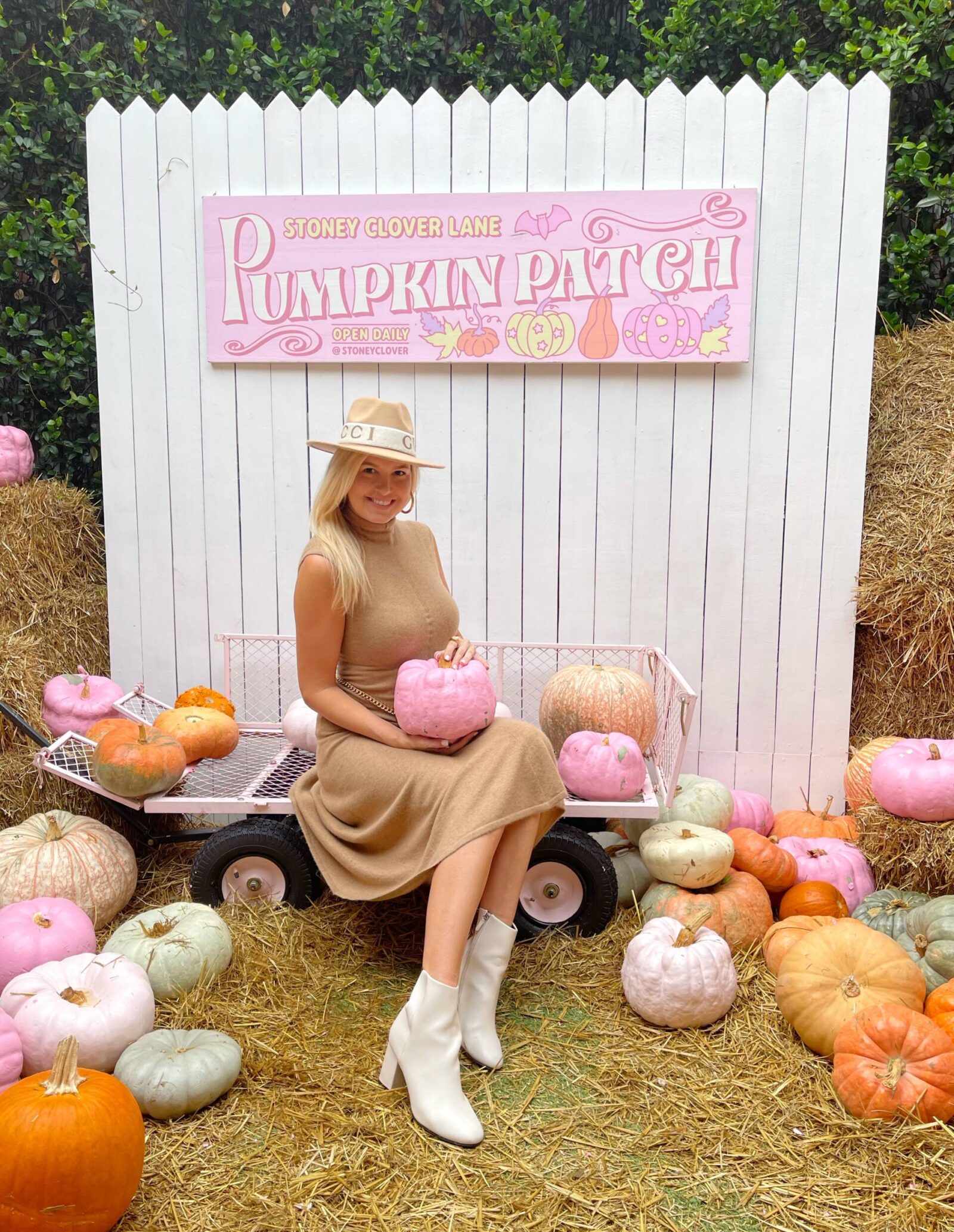 The best part is when you finish snapping your selfies, you can shop at Stoney Clover and head over to the Honor Bar for a cocktail. This was a perfect ending to an Autumn day walking the Plaza with my best babes. I can't wait to see what pop up is next over the holidays!
Hat: Une Belle Trouvaille  .  Dress: Polo Ralph Lauren  .  Boots: Altar'd State