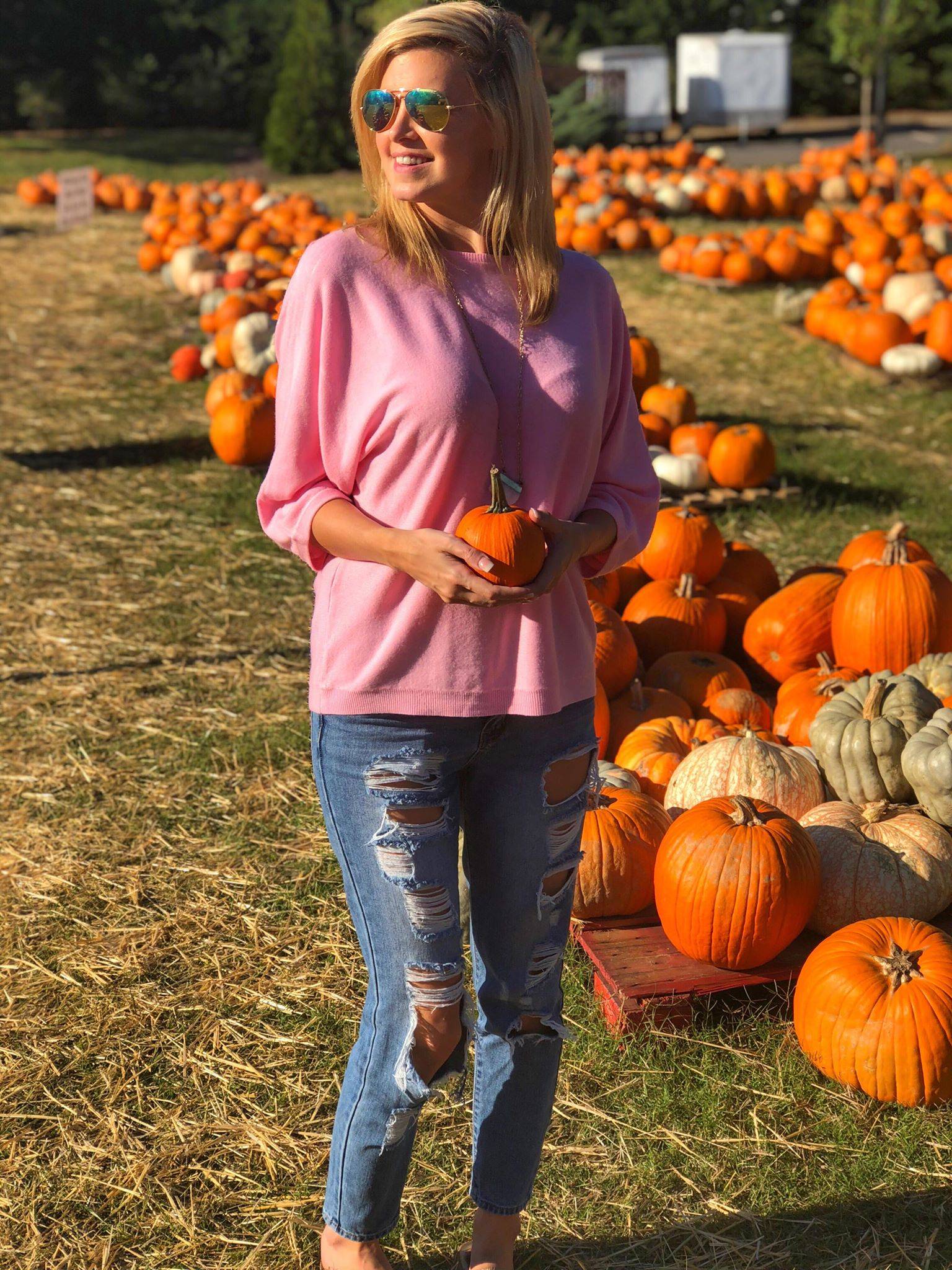 As soon as autumn rolled around, I couldn't wait to make my way to the pumpkin patch in town. Pumpkin picking is one of my favorite things to do in the Fall. From big to small, this place had them all.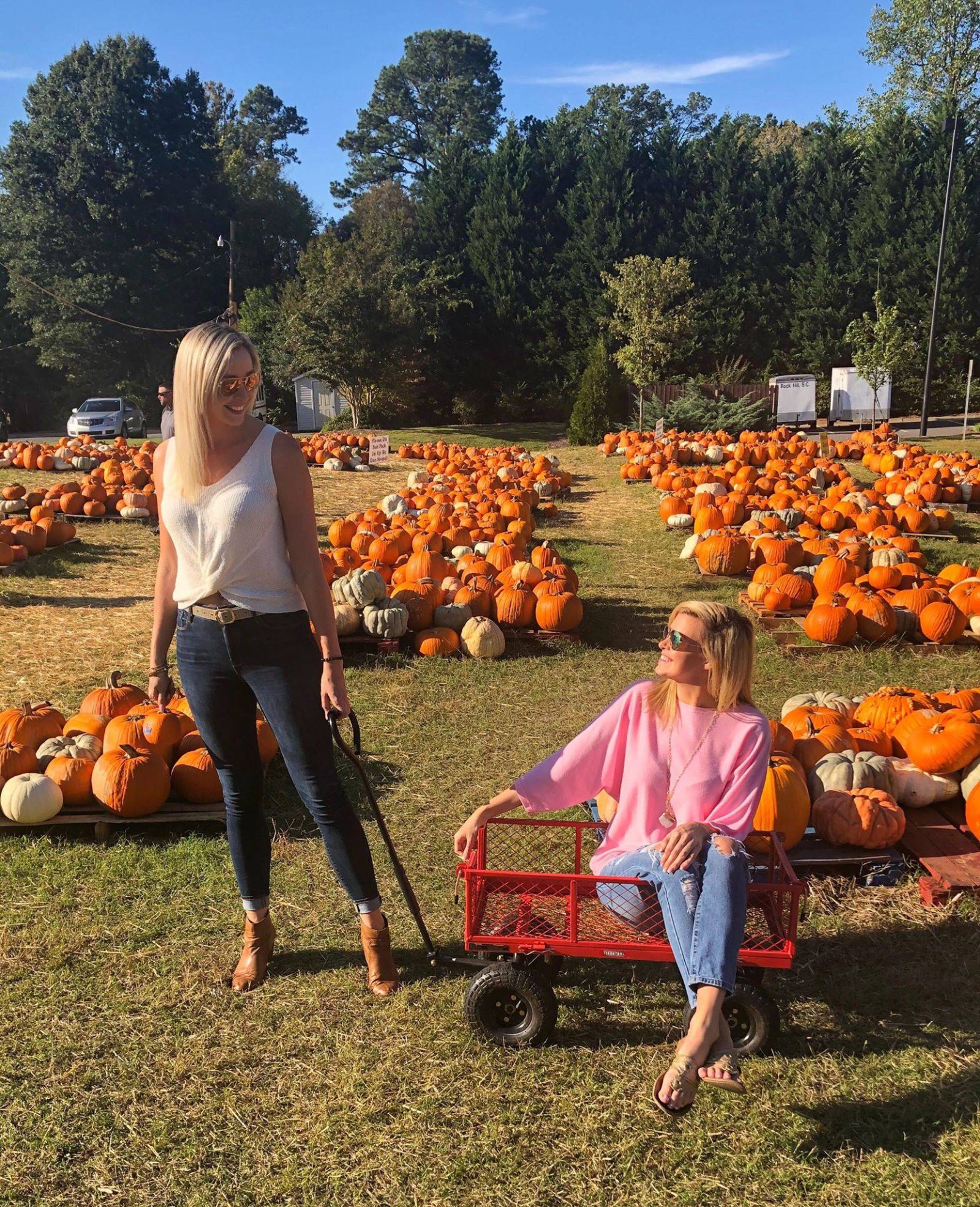 Woodland UMC has hosted their patch for 20 plus years, so we were happy to make a return trip. We pulled our cart down the path and set our sights on the perfect pumpkin.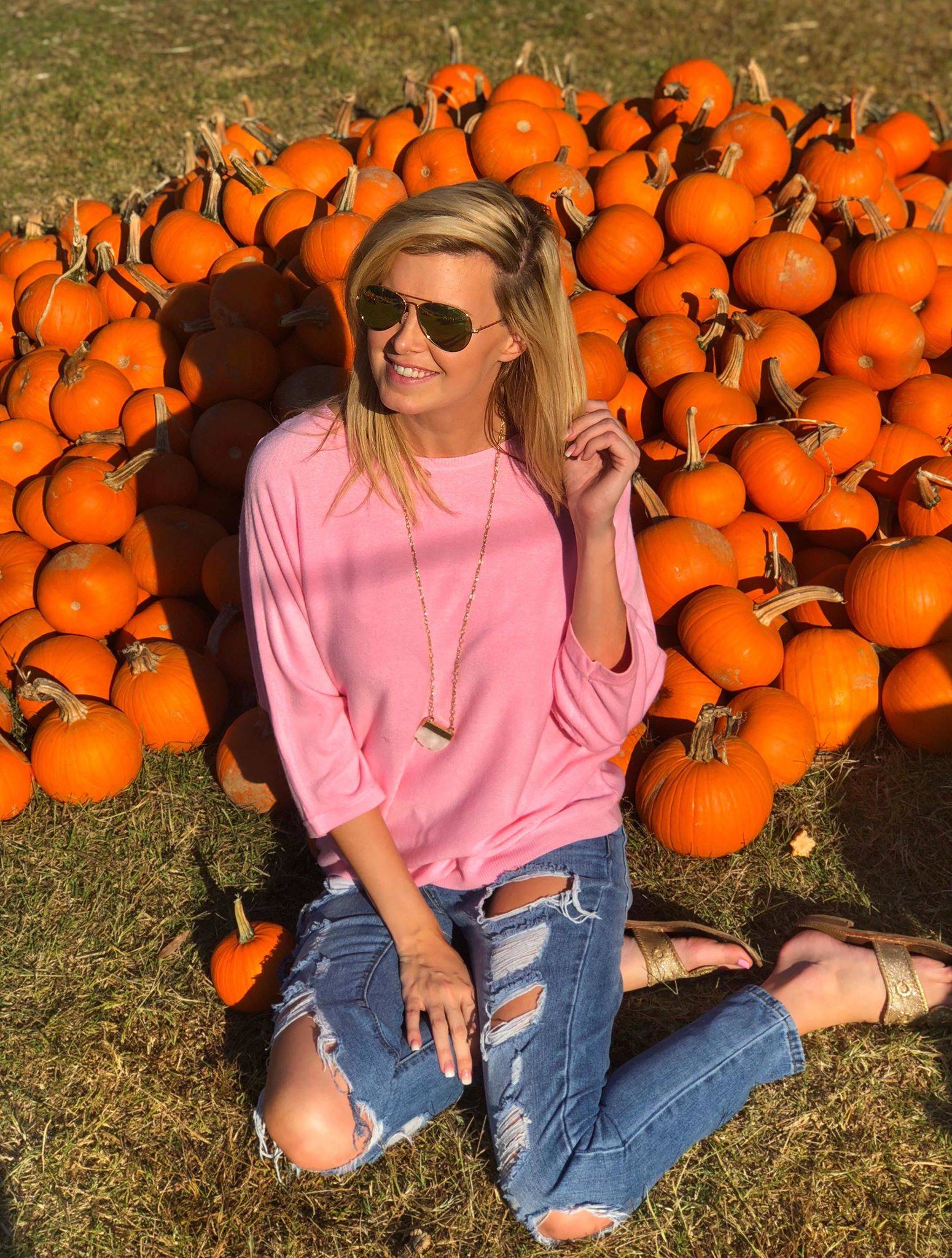 It was a tough choice to make, but i finally picked my fave. We made our way to checkout and found out that the proceeds go to children's church missions. How cool is that? This way you can go home with a heavy cart and a full heart. What better way to celebrate the season?
The Woodland Patch was sweet enough to share some of their favorite pumpkin recipes, courtesy of Very Best Baking. Here is a Fall favorite I found for y'all:
Pumpkin Spice & Iced Cookies
By: Very Best Baking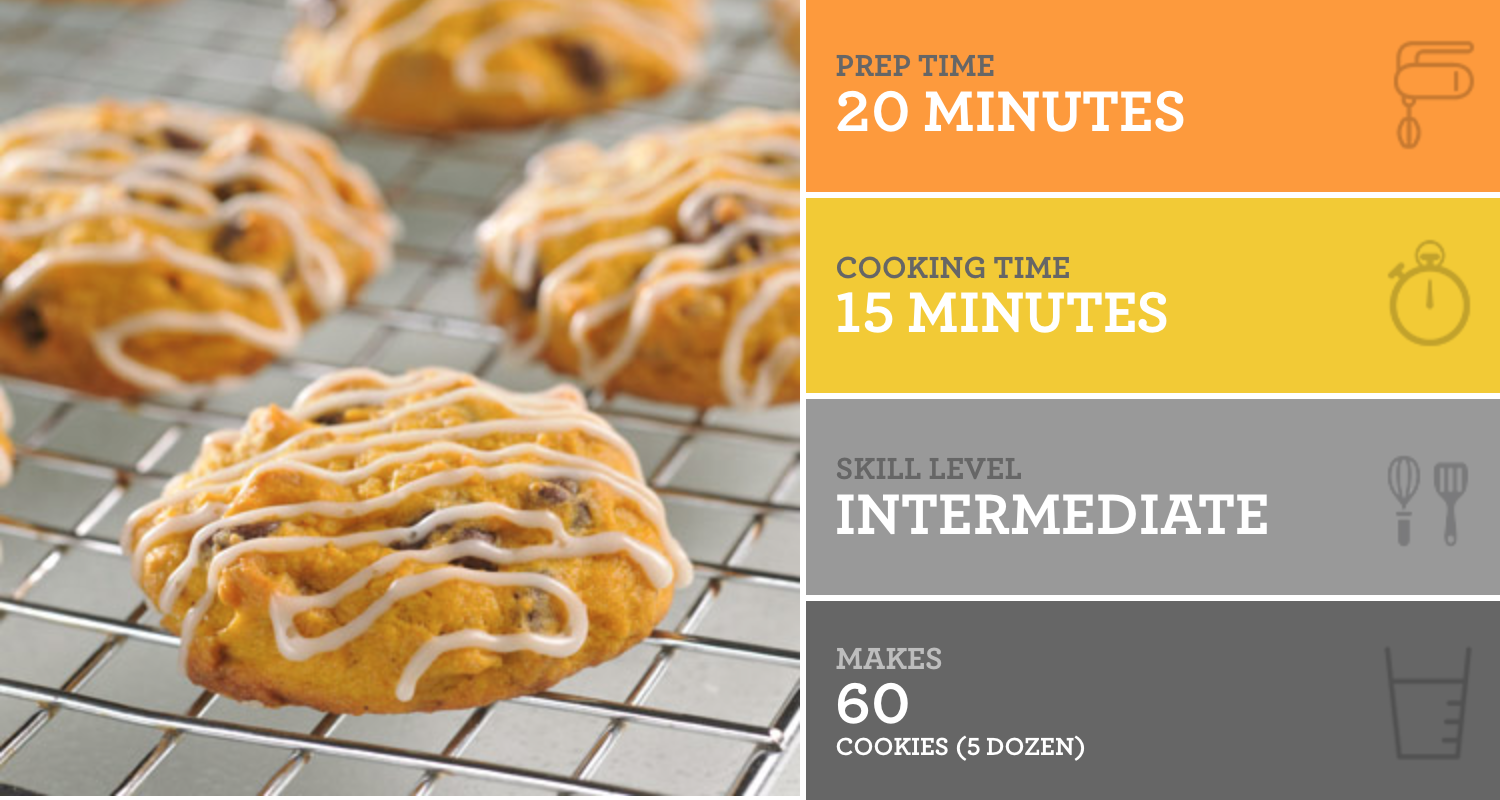 Find the full recipe for this sweet treat HERE!
Aviators: Lilly Pulitzer . Sweater & Necklace: Clothing Mentor . Denim: Forever 21 . Sandals: Jack Rogers
Happy Halloween from The Prep in Pink!