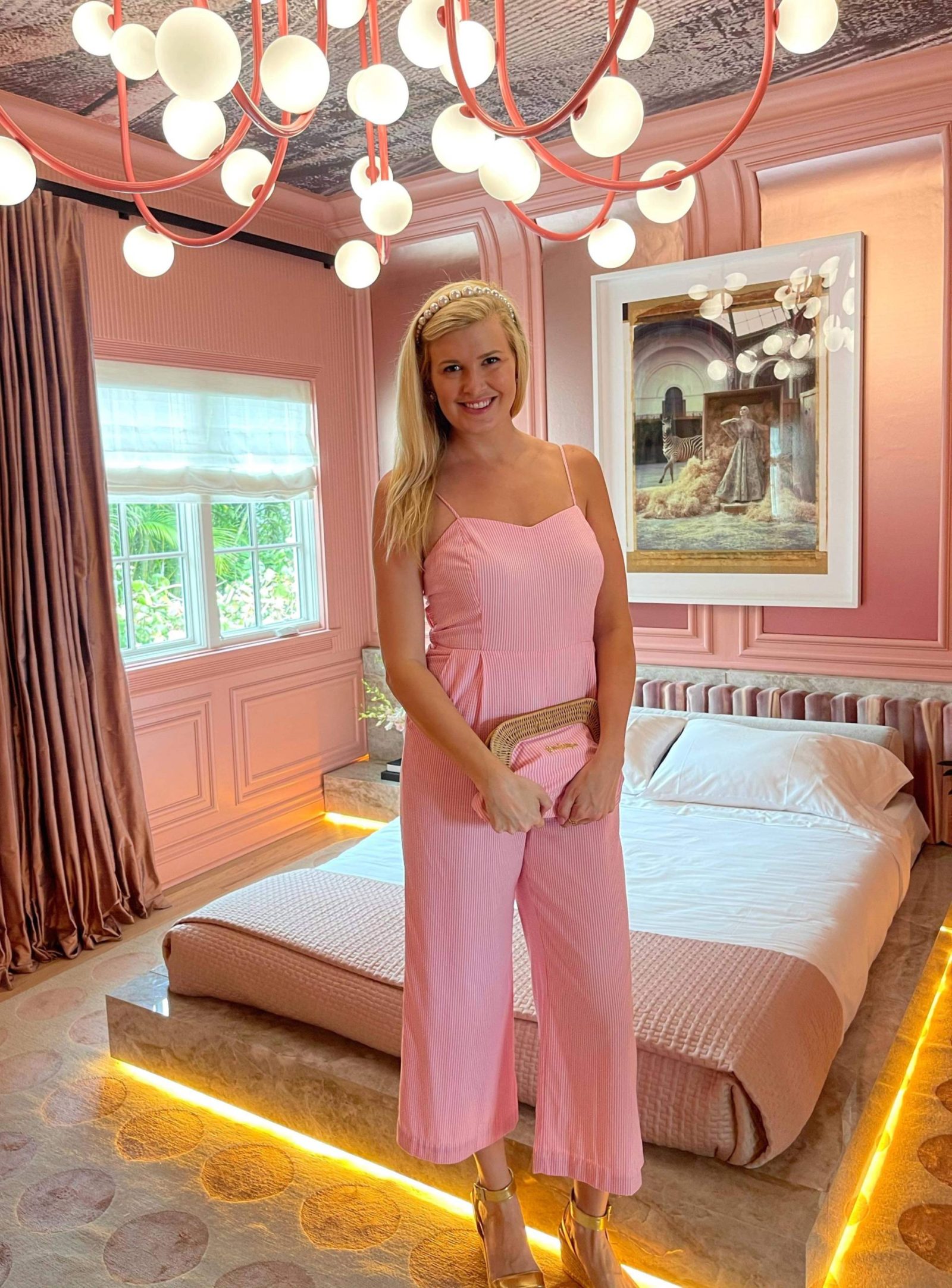 Last week my bestie Lindsay and I had the pleasure of visiting the Kips Bay Show House in Palm Beach. This is an exciting event that comes around every spring, in which different design teams take over a room inside a Mediterranean villa. They complete a total home makeover in just a short six weeks. The result is a beautiful exhibition of various interior design installations.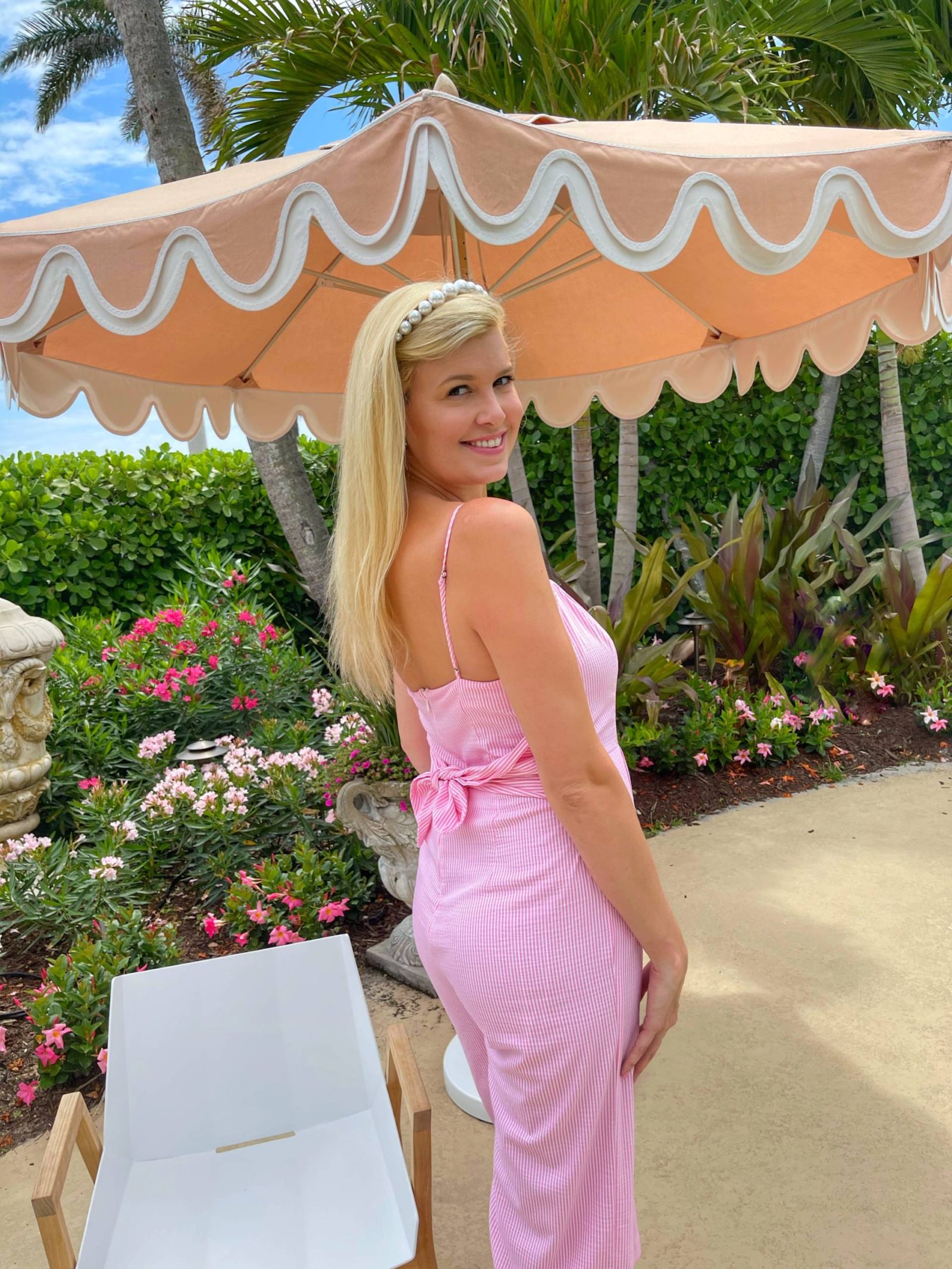 It was a fabulous Friday filled with beautiful designs and a great time. My girlfriend and I made our way past the bloggers and photographers to take a tour and explore. Each room had its own theme, ranging anywhere from palm beach chic, to modern and more! It was so interesting to see each designers take on their specific space.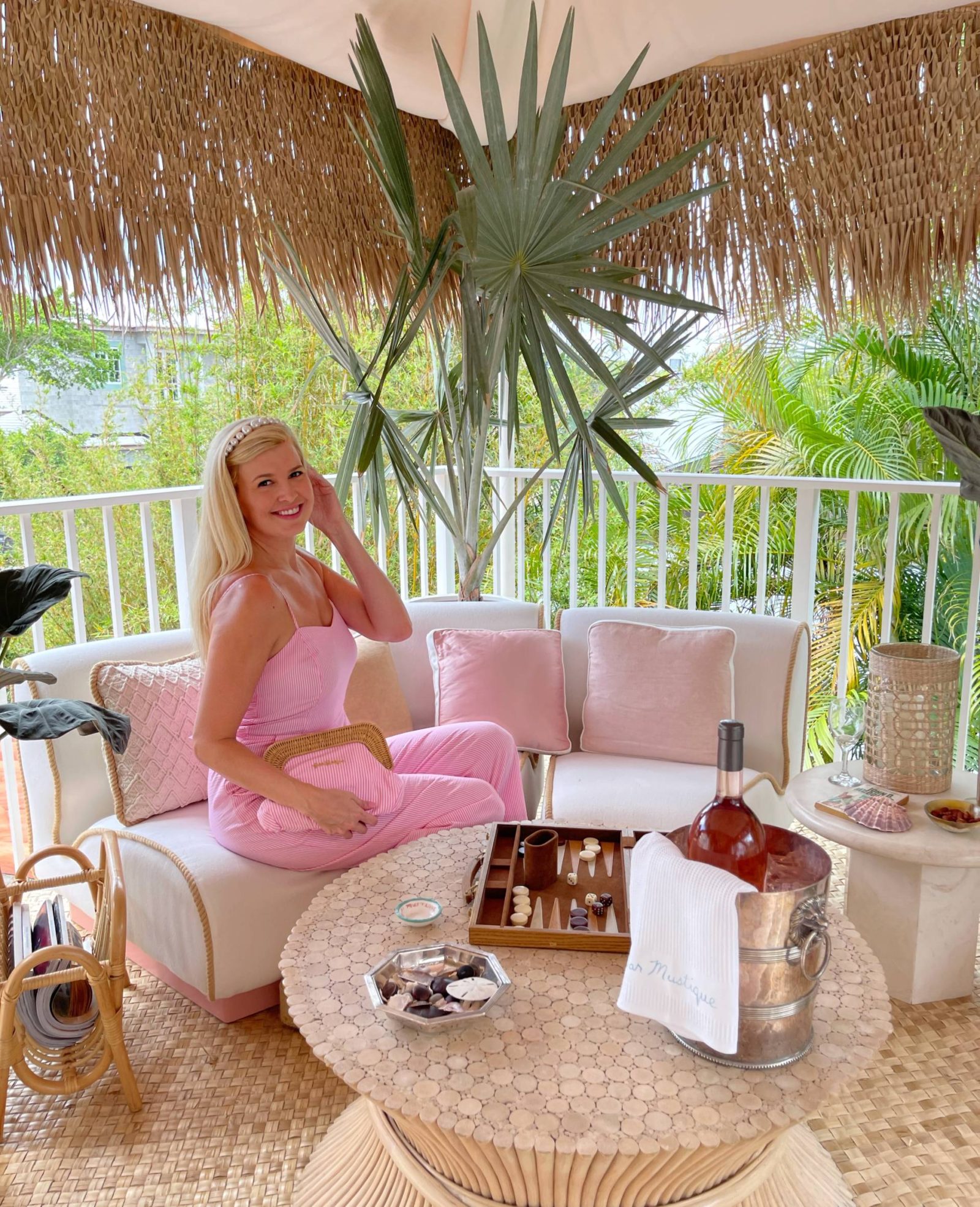 My favorite part of the tour had to be the Palm beach inspired spaces, sprinkled with pink, palm leaves, shells, and summer vibes. This is certainIy my aesthetic so I was able to draw some design inspiration for my own home.
We ventured through the bedrooms covered in canopies and lush linens. We walked by the most beautiful closet, made  to look like an upscale store. But wait theres more… The wash rooms were an experience of their own, featuring tropical walls, and bath tubs surrounded by chandeliers. You could say it was a 'suite' retreat!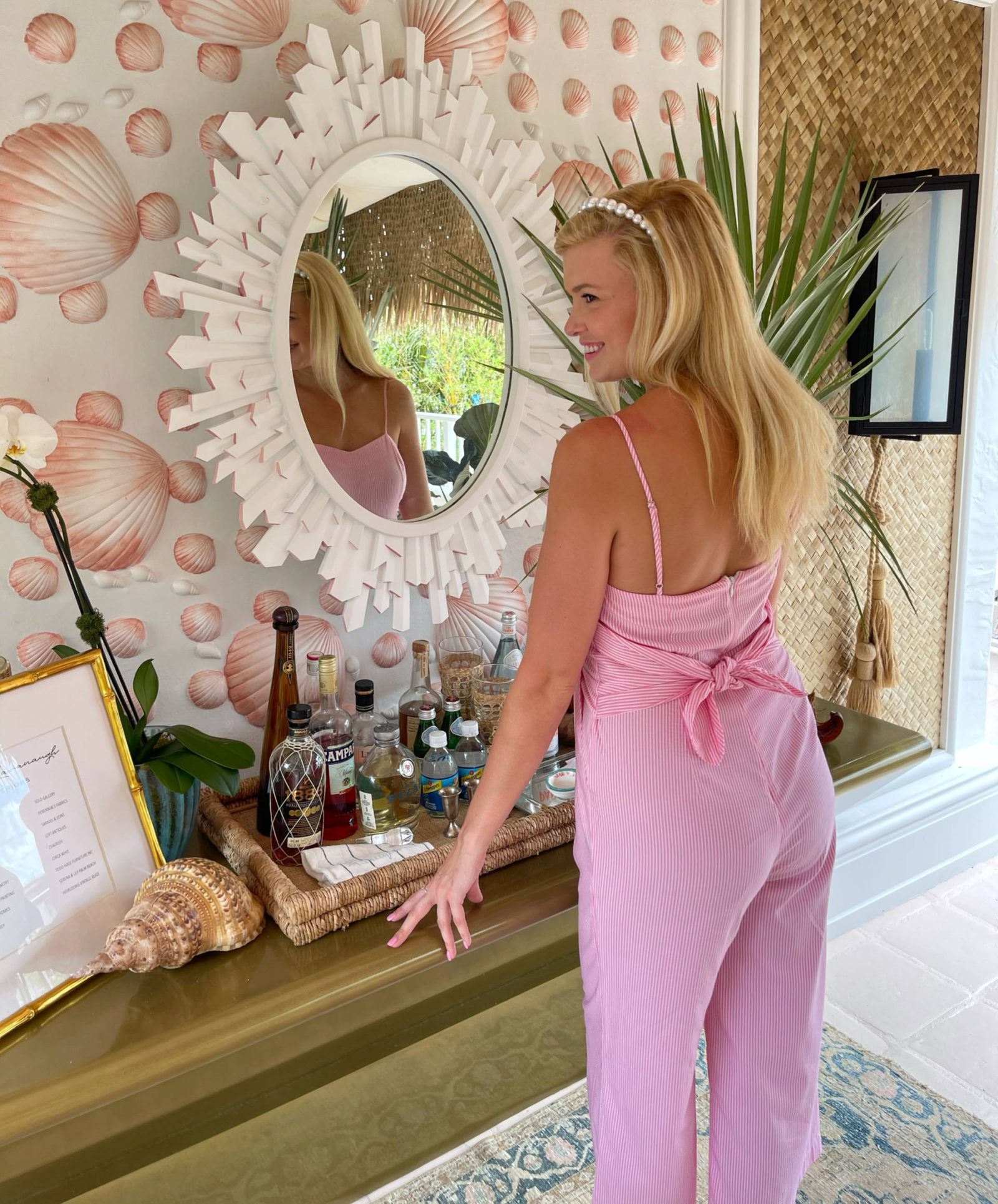 I even enjoyed seeing how the designers transformed otherwise mundane areas into an elevated experience. For example, they created a luxurious laundry room with lighted floors, and even a dog wash station. They truly thought of everything.
My last stop was to take a seat poolside and enjoy the rest of the day in the shade. It was another perfect afternoon in Palm Beach with my best babe. We can't wait for the next event headed our way!
Outfit Details: Headband by ASOS, Jumpsuit by Vineyard Vines, Clutch  & Shoes by Lilly Pulitzer
Kips Bay Decorator Show House Palm Beach
April 9th – May 9th 2021
7417 South Flagler Drive