Stepping into Lillyland was like a Palm Beach dream. We were driving down the chilly streets of King of Prussia, passing piles of snow, when we made a stop at the Pink Palace. It was everything I envisioned and more. Walking up each step I became more and more excited by what was behind those glam glass doors.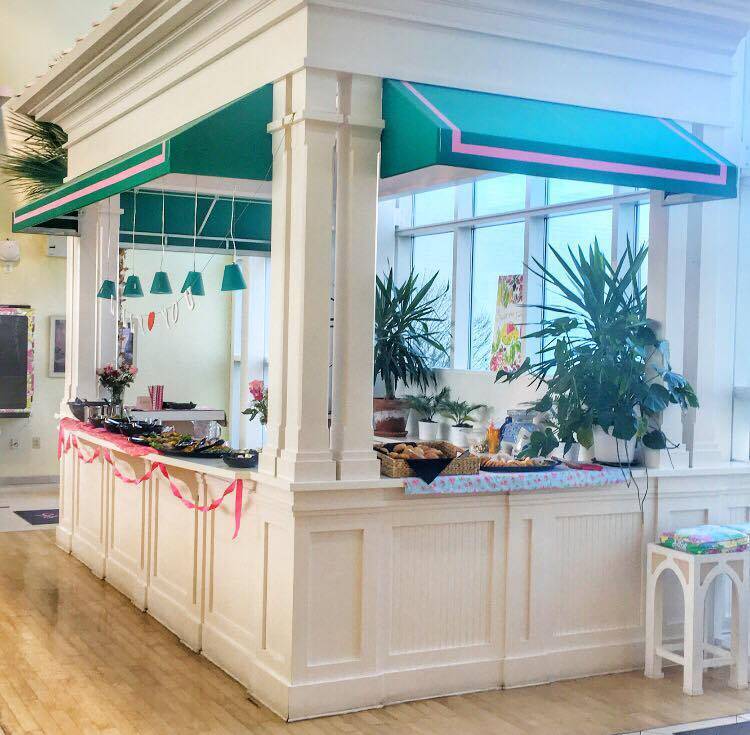 Inside was a vision of Worth Avenue, with walls painted a shade of lemonade, and lined with porches and palms made to resemble this elite street. As you may know, it all started with a juice stand… and while the champagne flowed, we all had a mimosa toast, what a great start to a great day!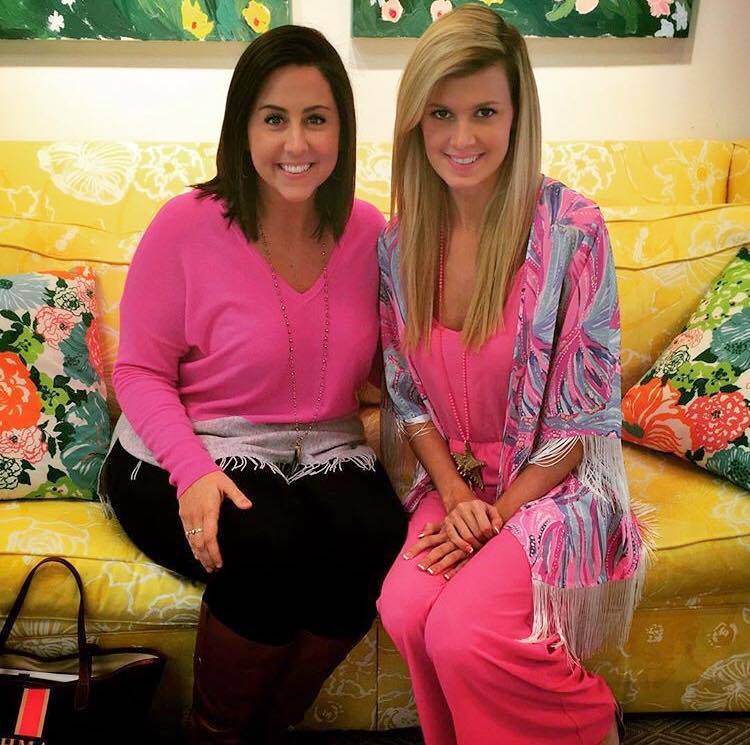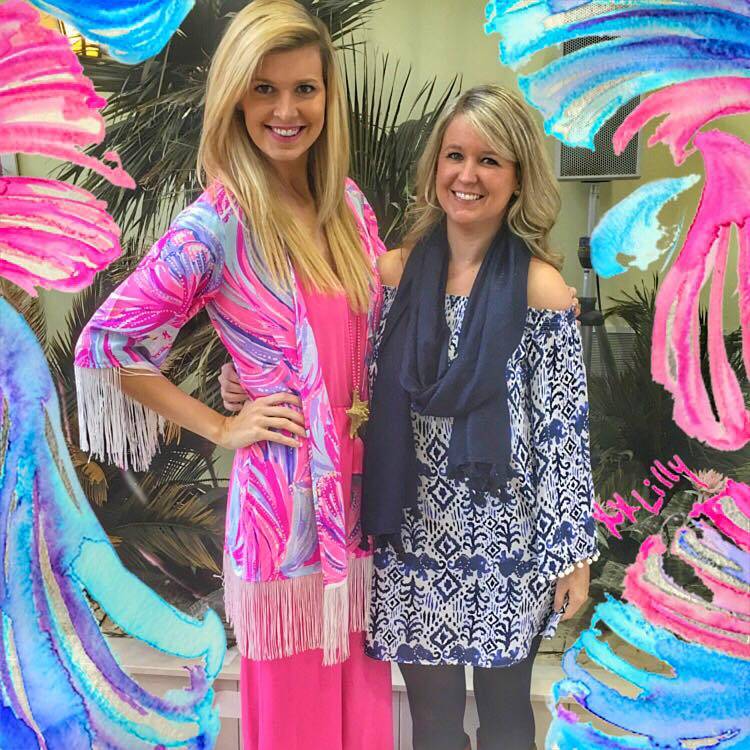 I looked around and found my friends from other signature stores. It was so nice to see my favorite familiar faces. We started to get seated along the sea of pink and green chairs, as the CEO began to speak. We were surrounded by elegant ensembles as we watched the sneak peek of the fashions they were about to unveil for fall.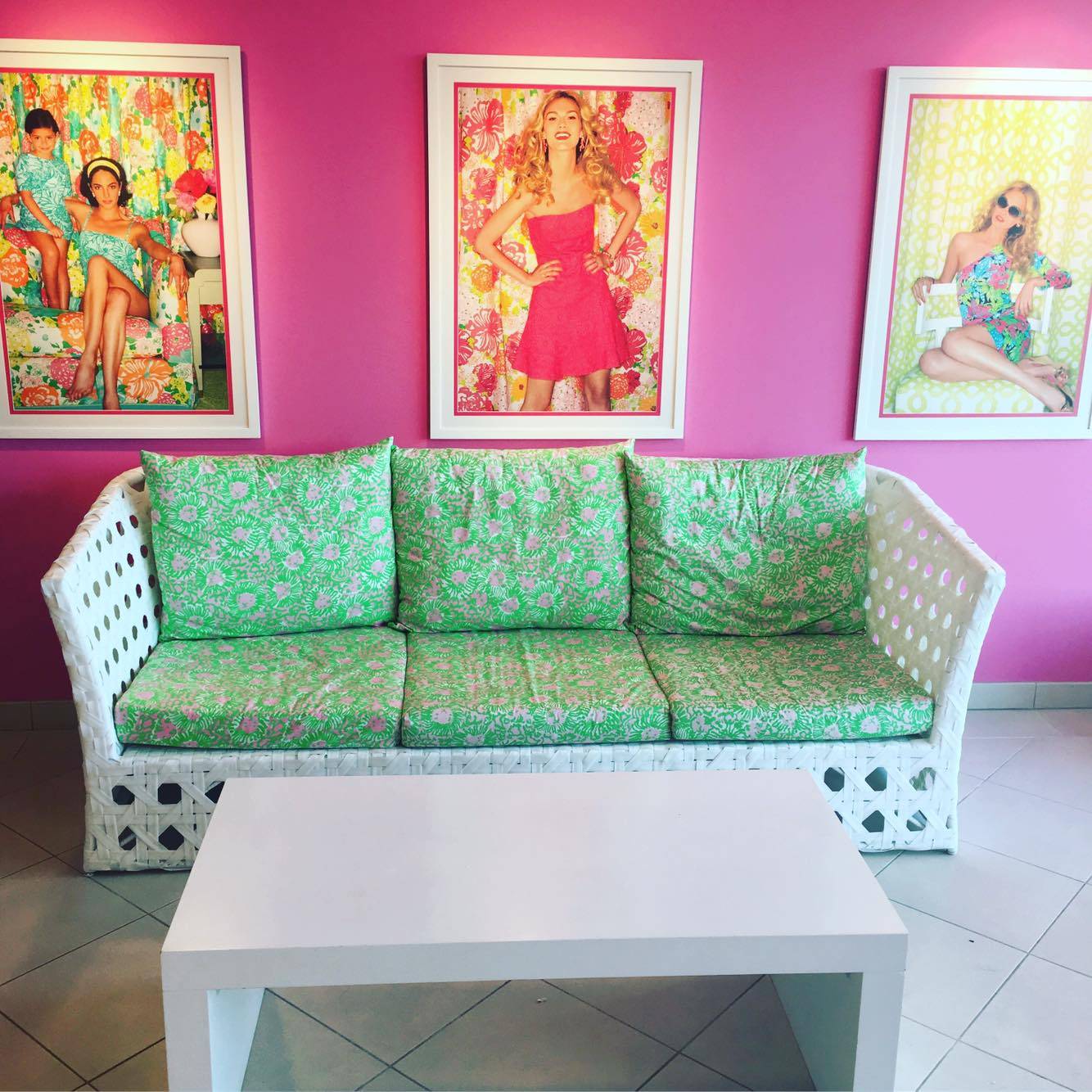 We then made our way into a small conference room with a wall full of never-before-seen fashions. We quickly breezed through lookbooks and made notes on our potential buy as we sipped our champs and chewed on pineapple cups of candy. Watching the fit model walk by truly brought each look to life. We were even able to sift through the racks and feel all of the fabulous fabrics. Once the presentation came to a close, we headed back into the lobby to make our final decisions.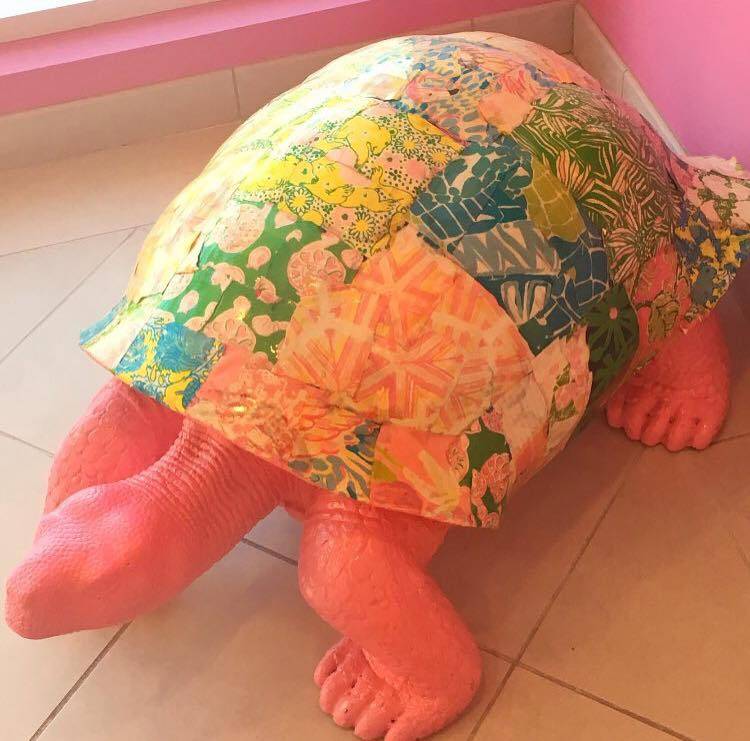 Now girls, you know how exciting it is to buy Lilly for yourself, imagine what it is like to buy it for your store! Once our choices were made, we said our goodbyes, snapped some sweet pics, and hit the road. It was hard to leave, but I was happy to think about the next time I'll head back to headquarters. Until then, homeward bound!