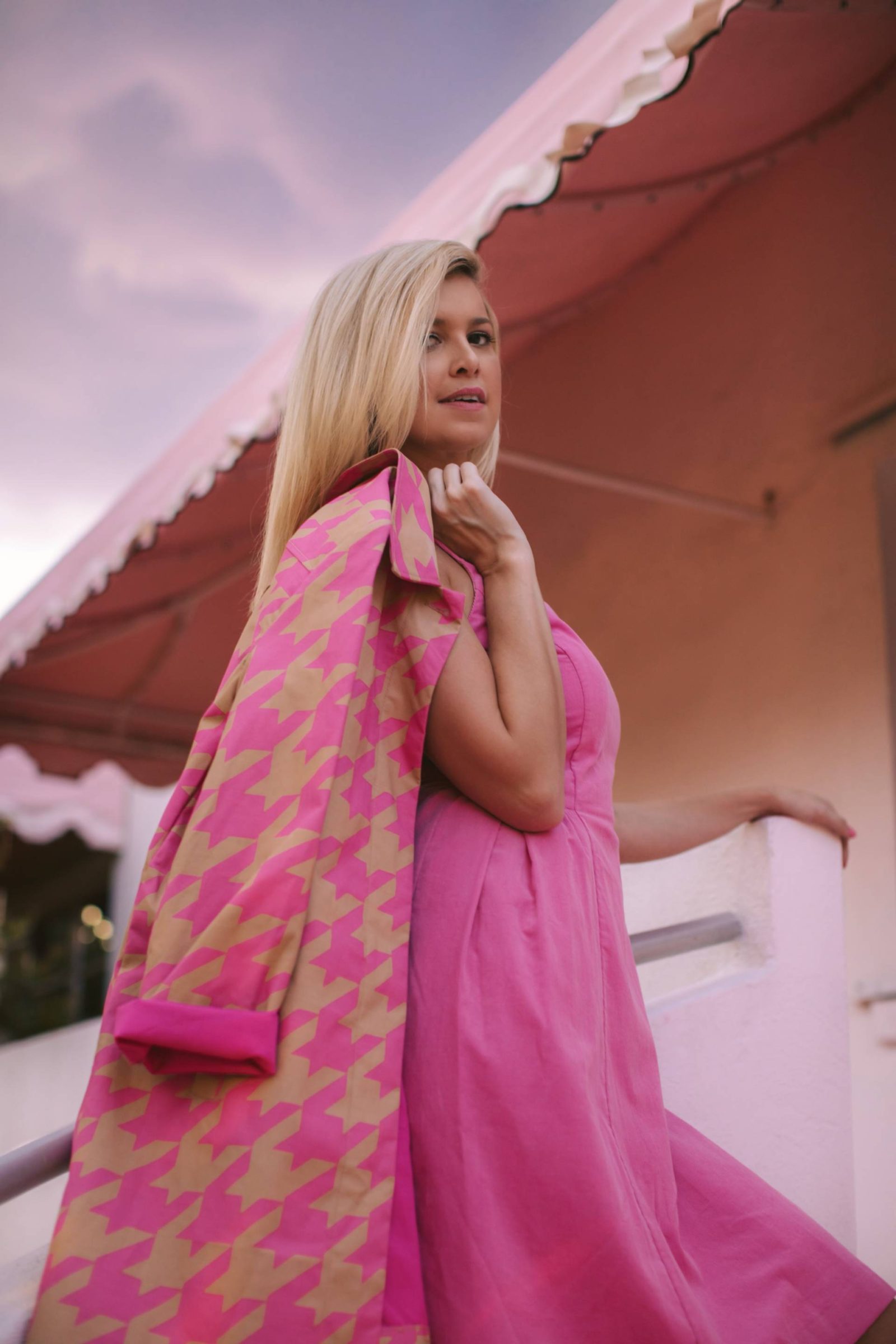 As we make our way into Valentines week, everyone always thinks about who they love and what makes them happy. Looking back at my past year here in Palm Beach, it makes me realize how far I've come and how important it is to love where you live.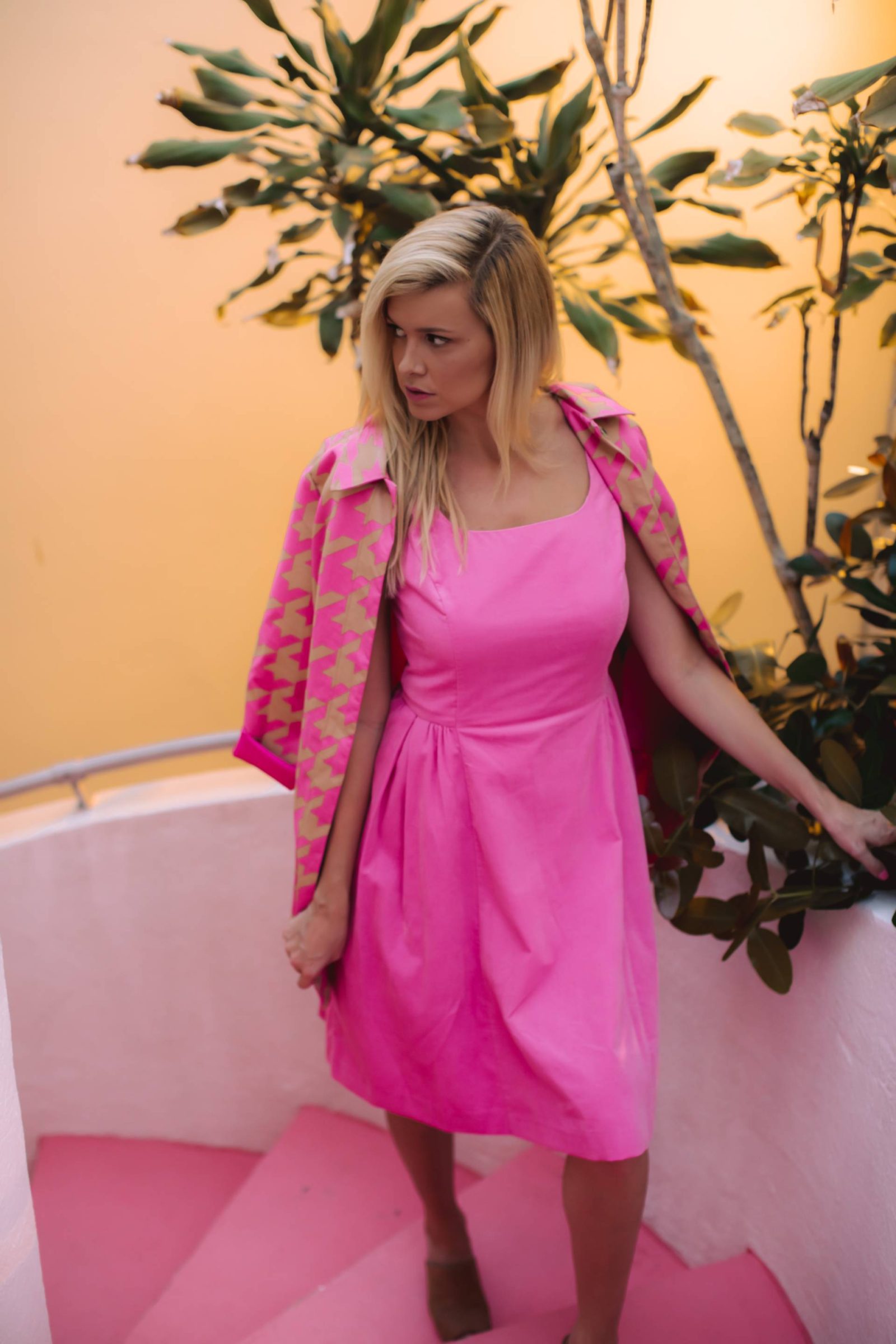 Two years ago I was working as a fashion sales rep and living in South Carolina. One of my first trips led me to the destination of my dreams. On our first night, we checked into The Colony Hotel, grabbed a glass of champs, and made our way to Bice.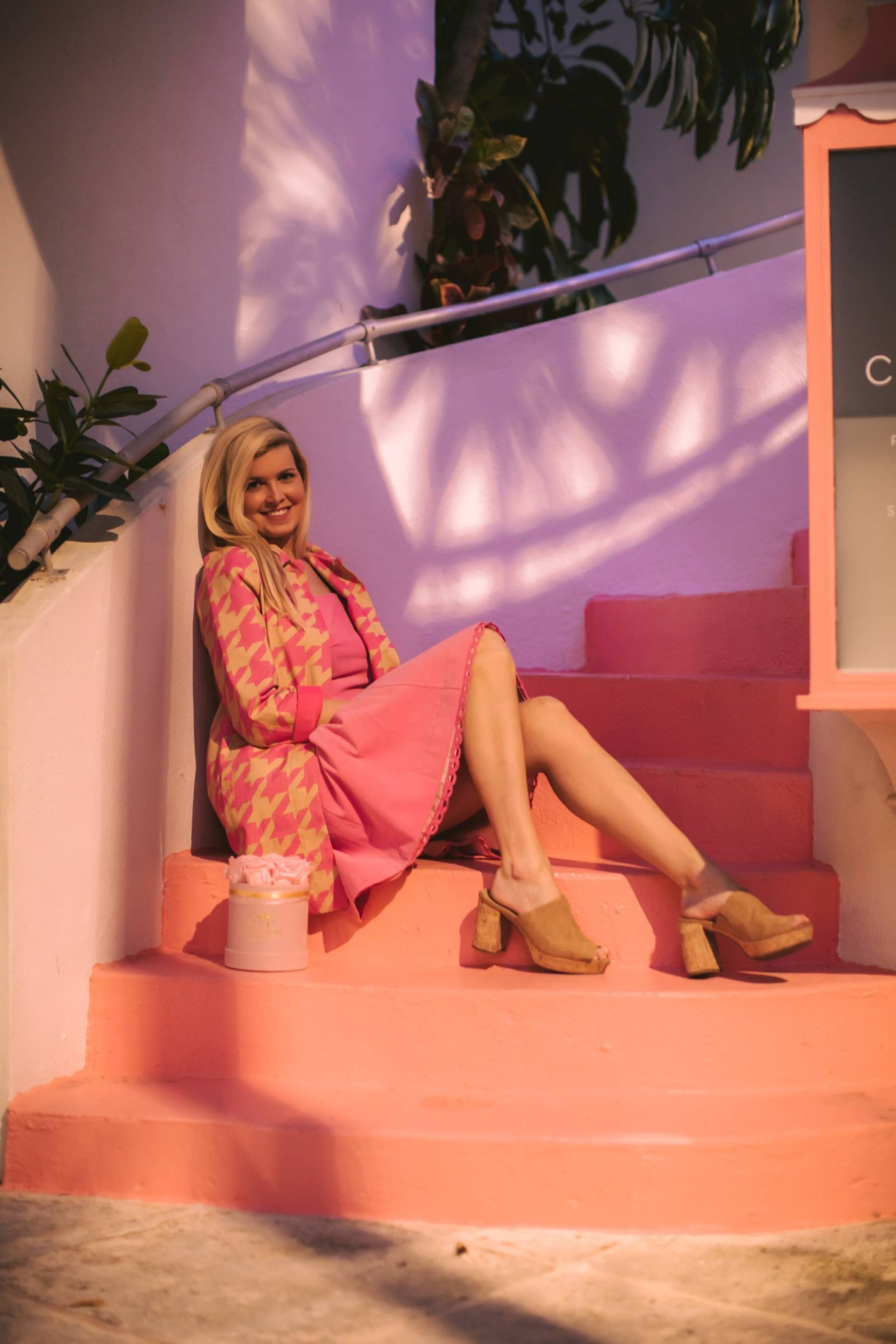 Walking down Worth, we wandered into the hidden vias full of shops and surprises. I soon stumbled across Via Amore, and found this great pink staircase. I was so inspired by this spot, I had to take a snapshot. This memory was a special part of my trip, and ever since, I have dreamed of starting a life here.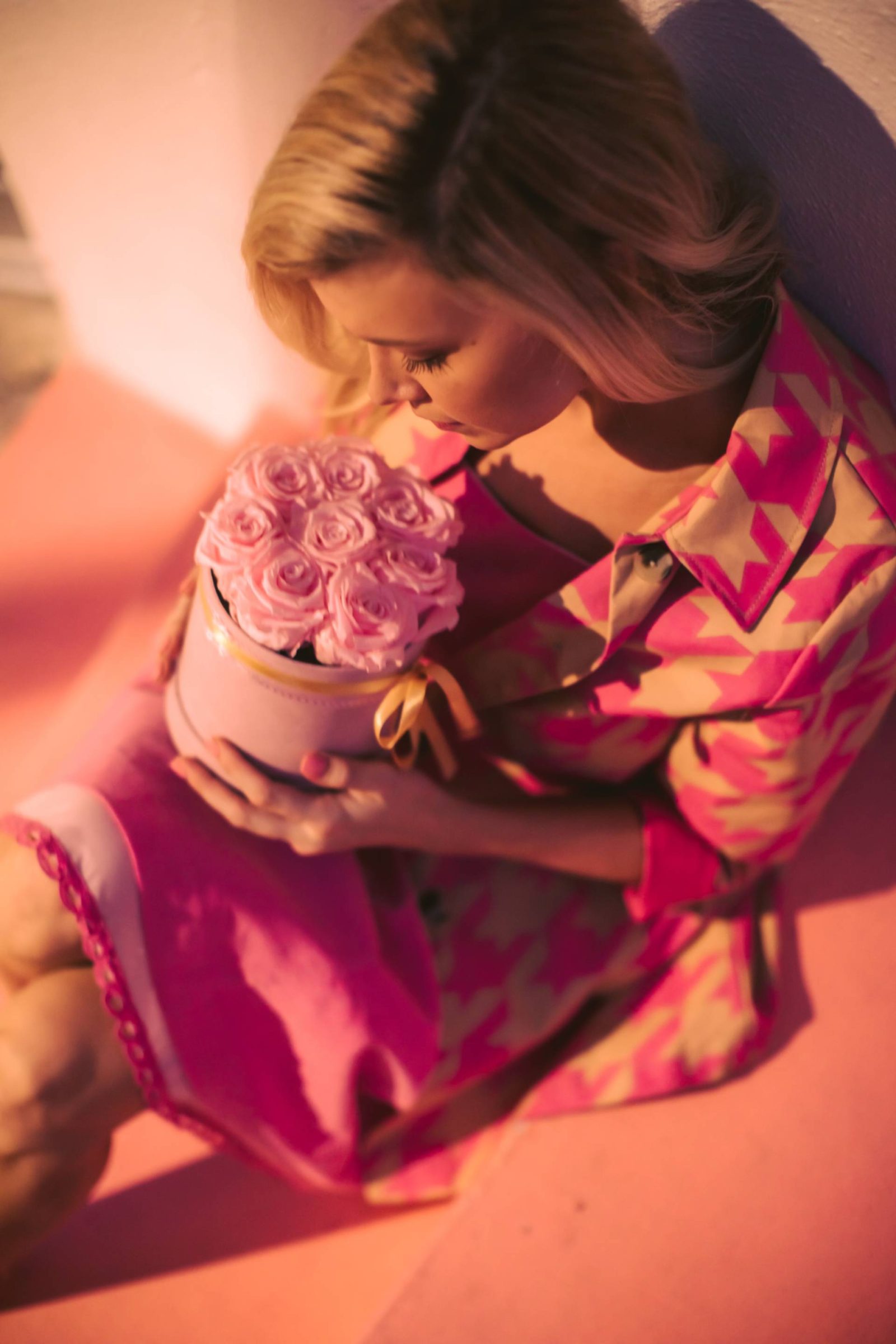 Fast forward to today, I have lived here a whole year, and I wanted to celebrate my new life under the palms. I came back to where it all began,at this very spot for a photoshoot.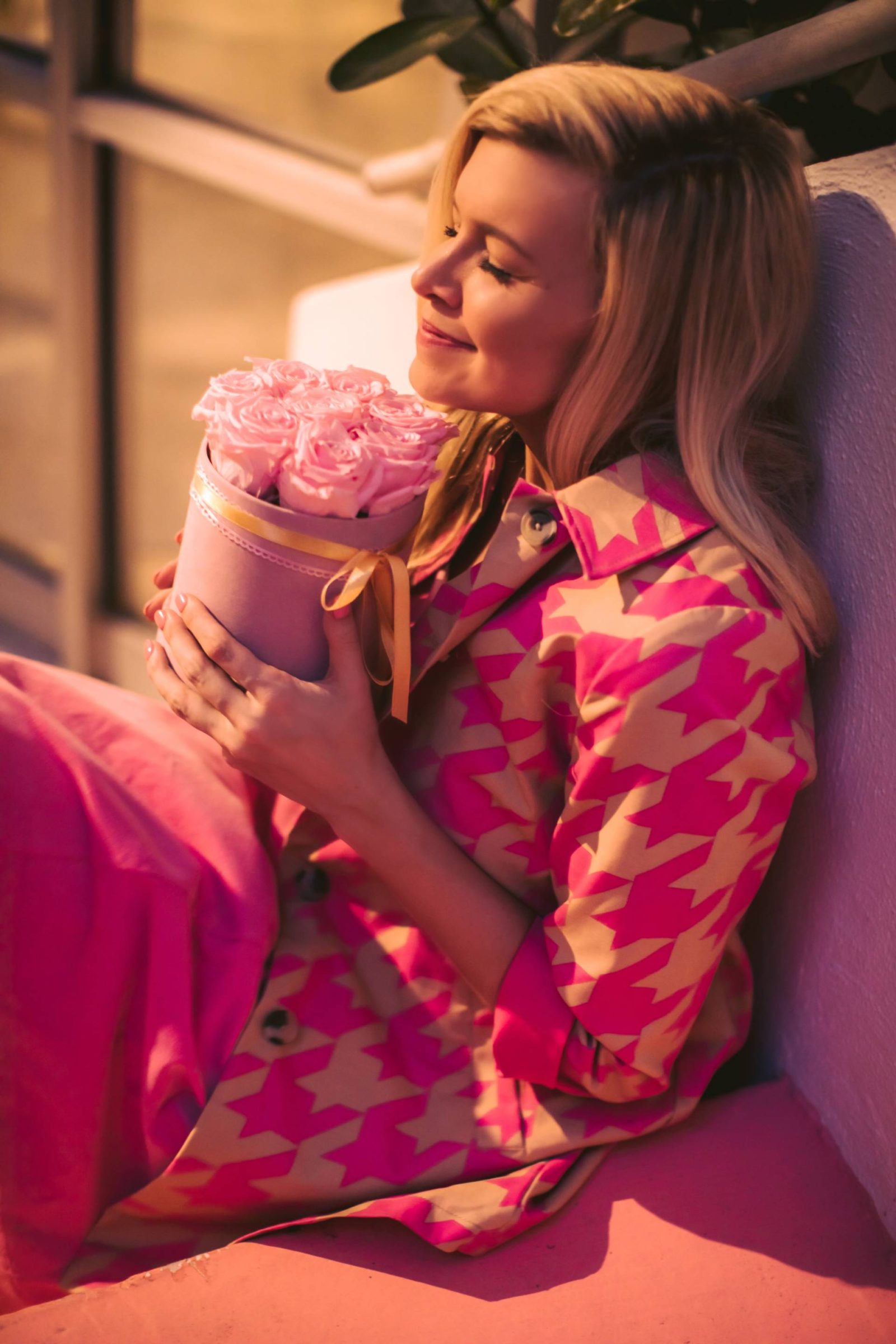 It was such a great feeling to finally feel at home in a place you've always known you were meant to be. This week I wanted to show my love for Palm Beach, and the path that has led me here. I can't wait for you all to see what this next year has in store!
In the meantime, dont forget to stop and smell the roses!
This amazing arrangement was carefully crafted by my dear friend and colleague, Alex, who has a floral business in Boca called Greensical. If you are in need of flowers for your galentine this week, make sure to visit her website today.
Photo credit: Berkley McGaughey Photography  .  Outfit: Isaac Mizrahi for Target
Location: Via Amore- Worth Avenue- Palm Beach