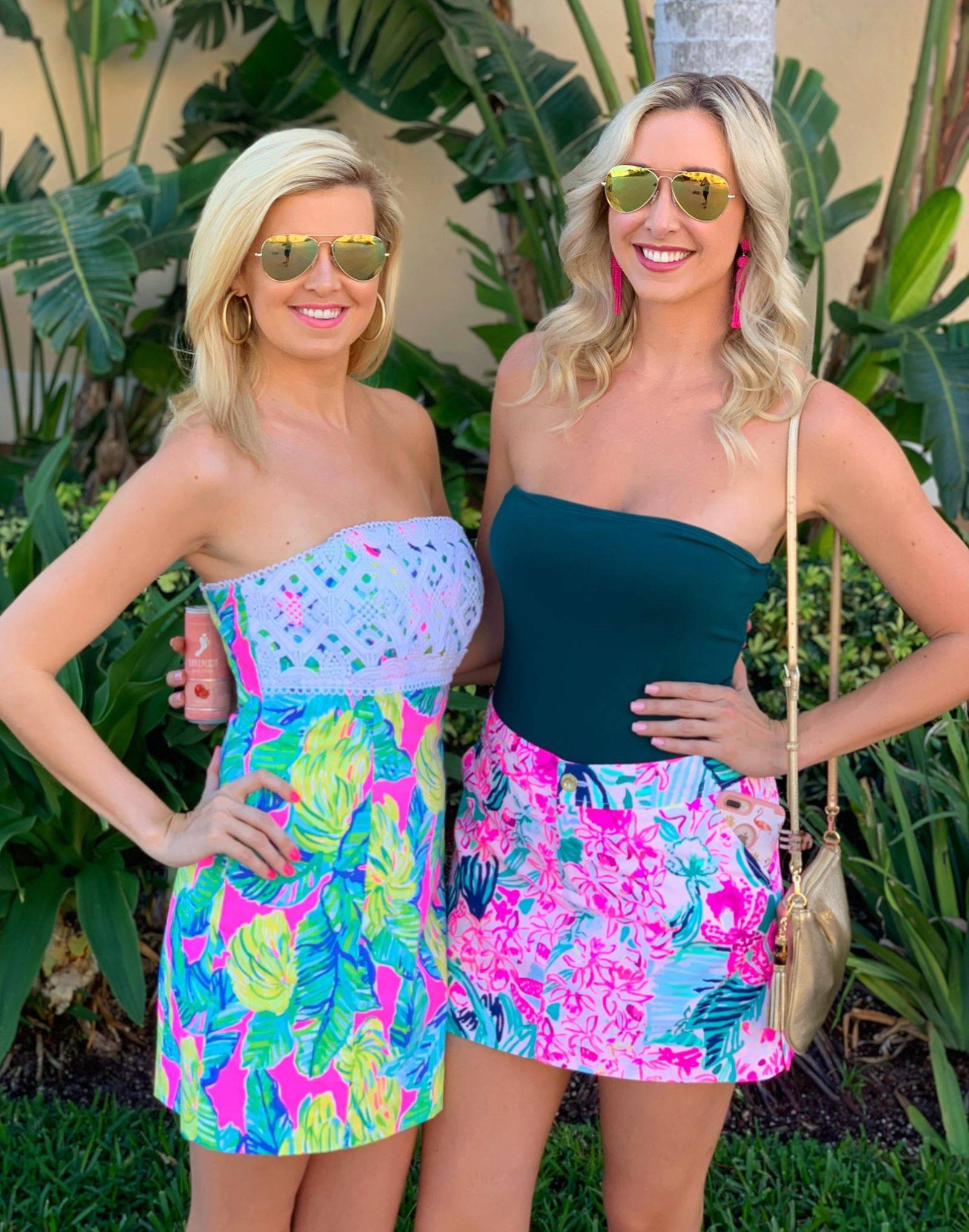 Spring has arrived and so has the Honda Classic. This event was yet another perk to living in Palm Beach. I couldn't wait to make a trip to the tournament and enjoy the sunny Saturday.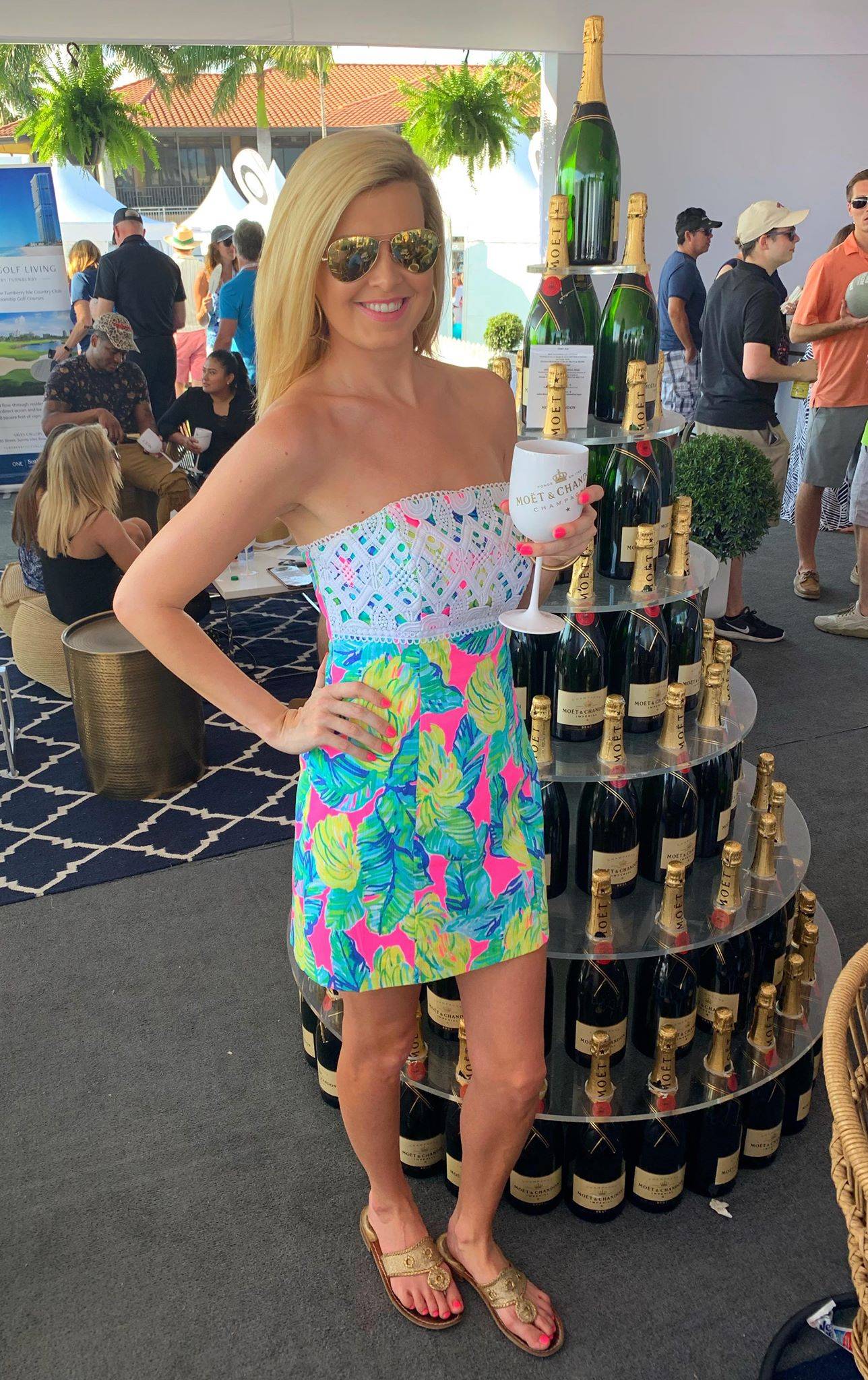 The tournament started out with a sweet stranger giving me her ticket upon arrival. After that our first stop was for champagne, naturally. We marveled at the Moet tower and stopped for a photo op.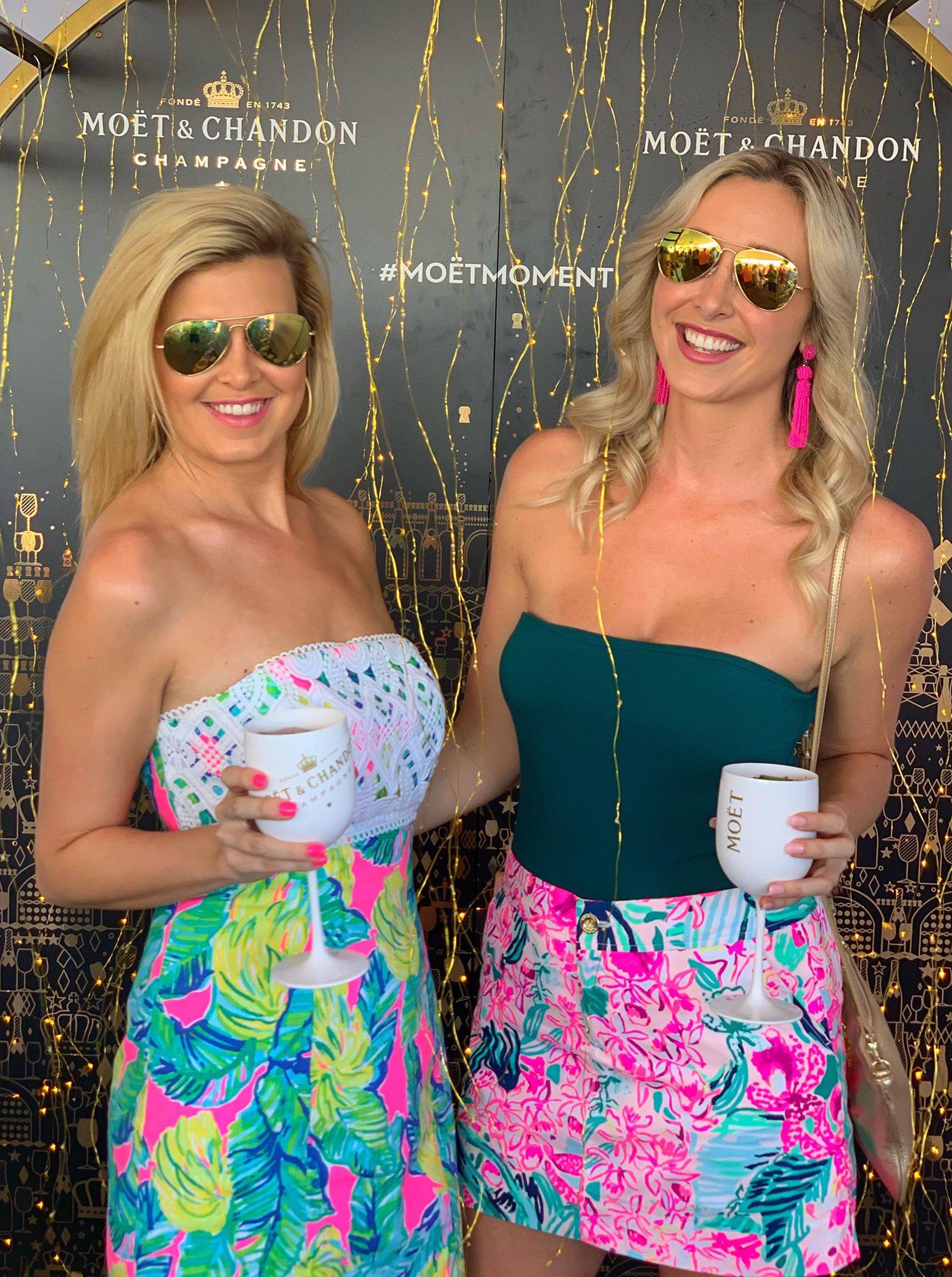 We poured a to-go glass and went to watch the tournament. On our way down the path, a ball brushed over our heads and landed by our feet. We watched as the crowds and cameras gathered around us. Our group  instantly had a front row seat for a final round! I must say this is the only golf we watched, but boy was it exciting.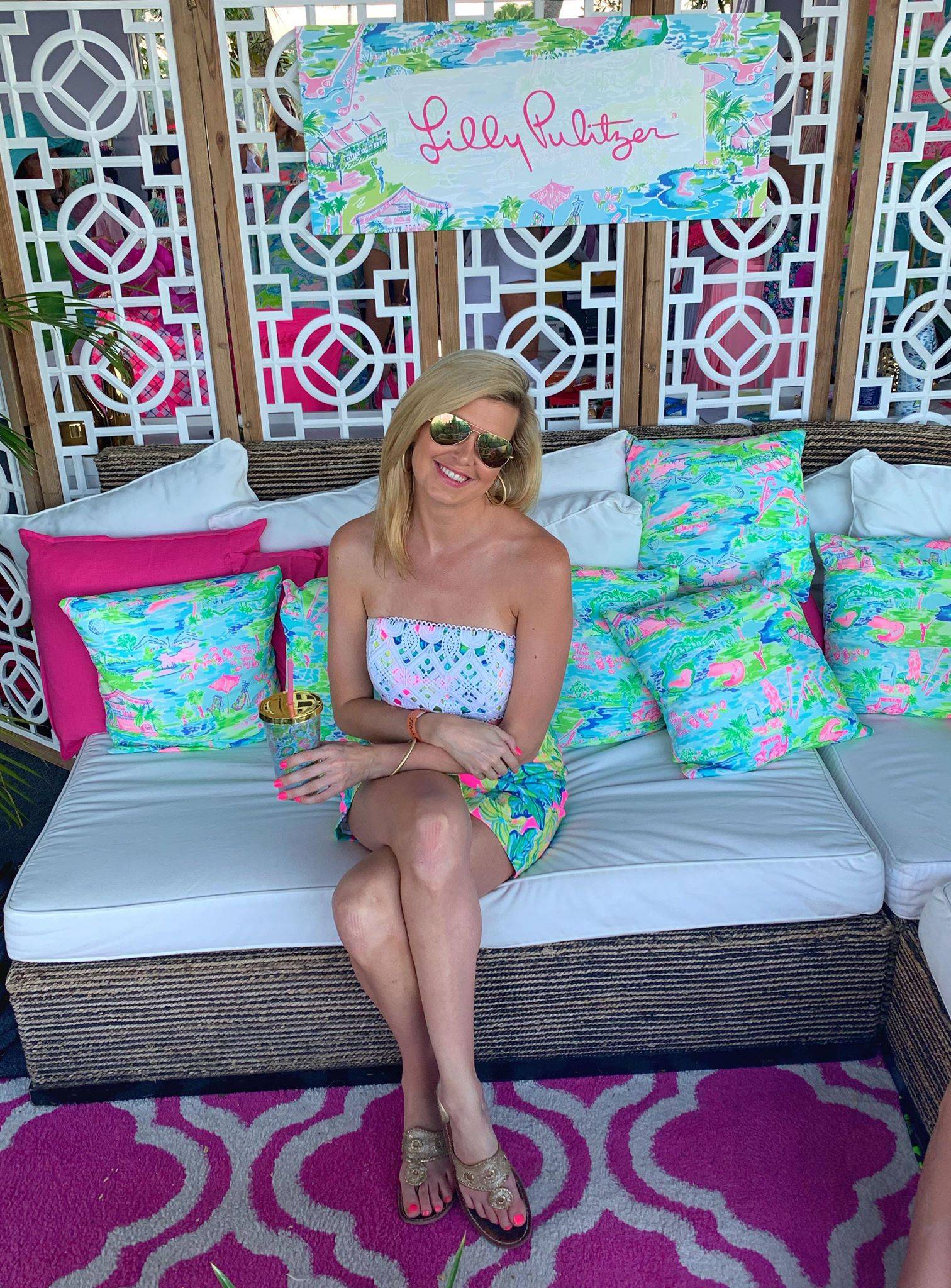 Soon, my sister and I were sidetracked by none other than the Lilly Pulitzer lounge. You could say it was quite the 'par-tee!' They served signature cocktails out of printed tumblers, while you shopped the latest collection of golf gear. We had a blast meeting fellow blogger, "Amy Believes in Pink," and playing in the photo booth.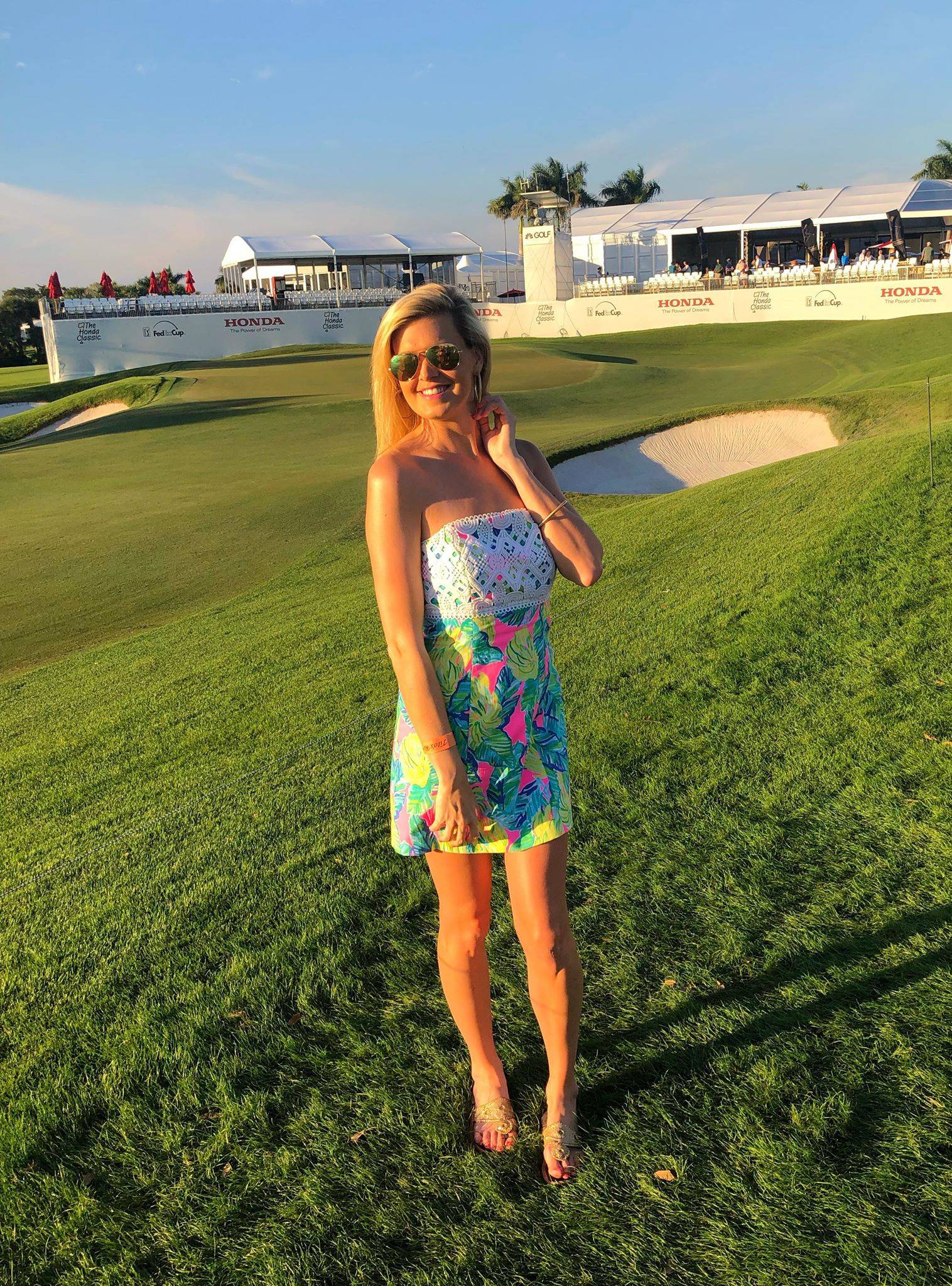 Looking back, I was sad to see the tournament come to an end, but I was happy to head back to the resort for the fireworks. The finale wouldn't be complete without an after party and hotel suite. What a great way to end a  great day here in PGA!
To shop the exclusive Honda classic print, along with latest golf line for Lilly click here.