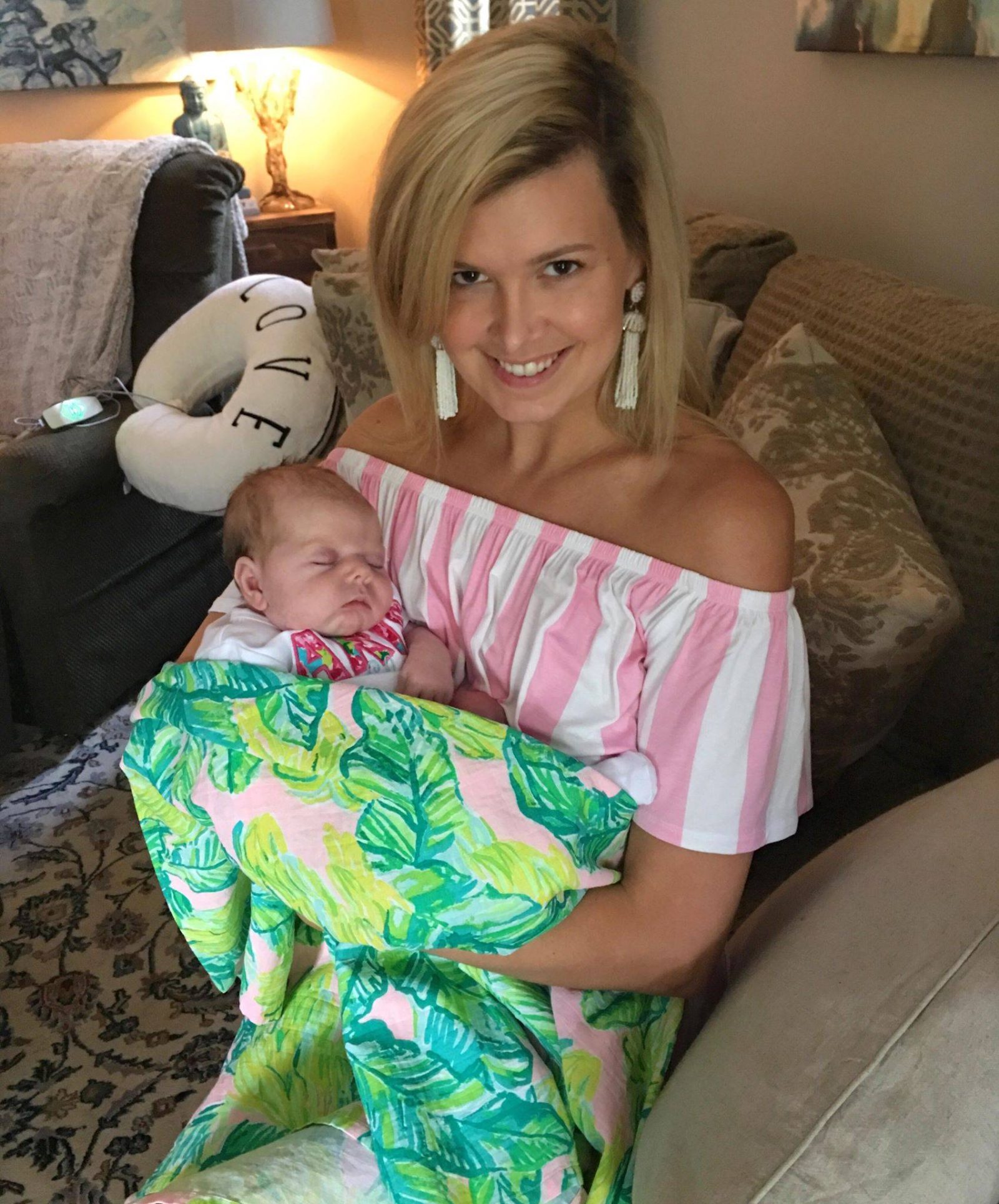 What's more fun than throwing a Lilly themed baby shower? Welcoming this sweet little girl home in Lilly! Our childhood neighbor Morgan gave birth to this beautiful baby Aris. She's our warrior because she had a hard fight for her life, so we were overjoyed to have her home.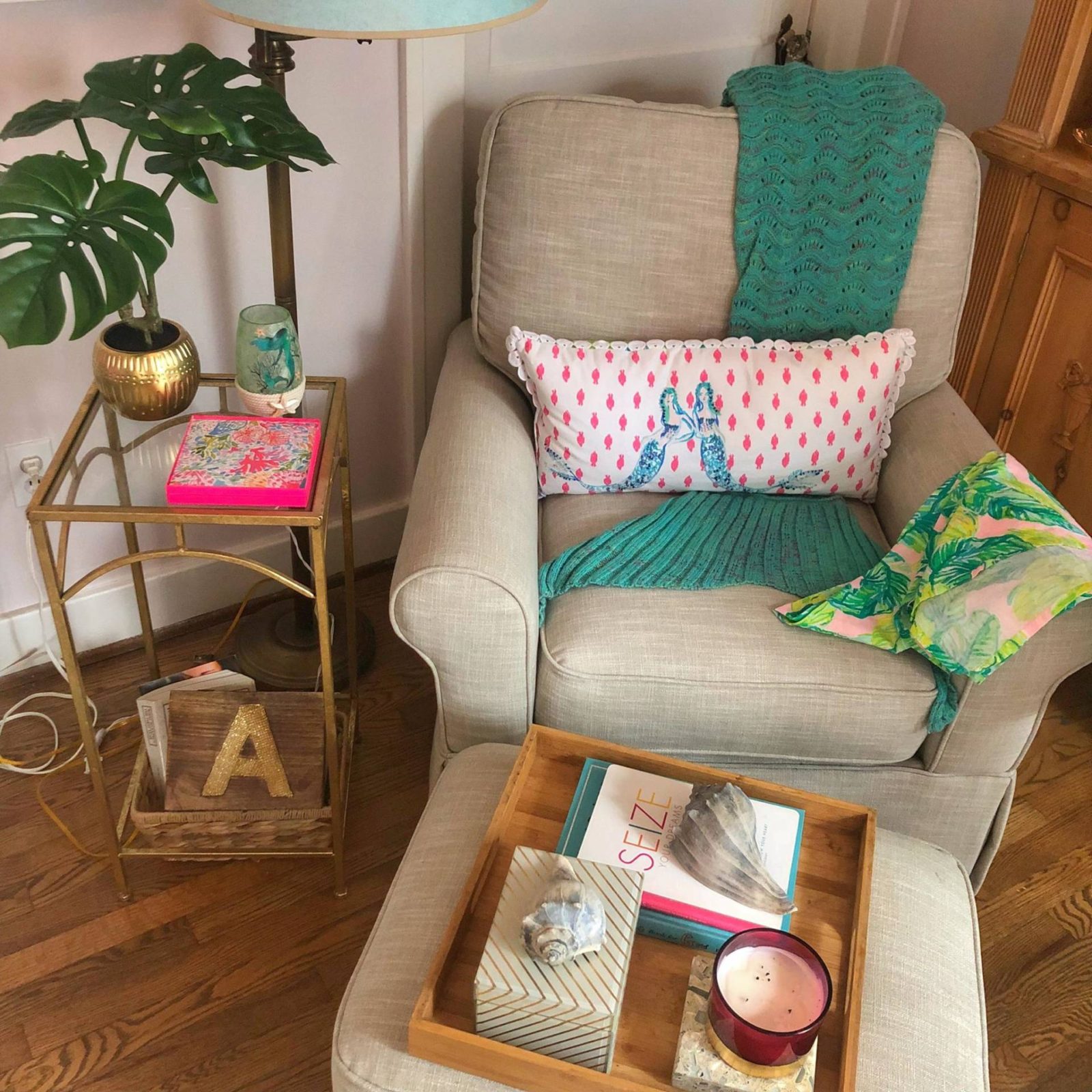 I can tell this little one and I are going to get along great, as I can already see she has the best taste! Aris' nursery is a Lilly Pulitzer for Pottery Barn dream. My favorite spot is the mermaid suite, a perfect place for baby cuddles, complete with petite palms and Lilly pillows.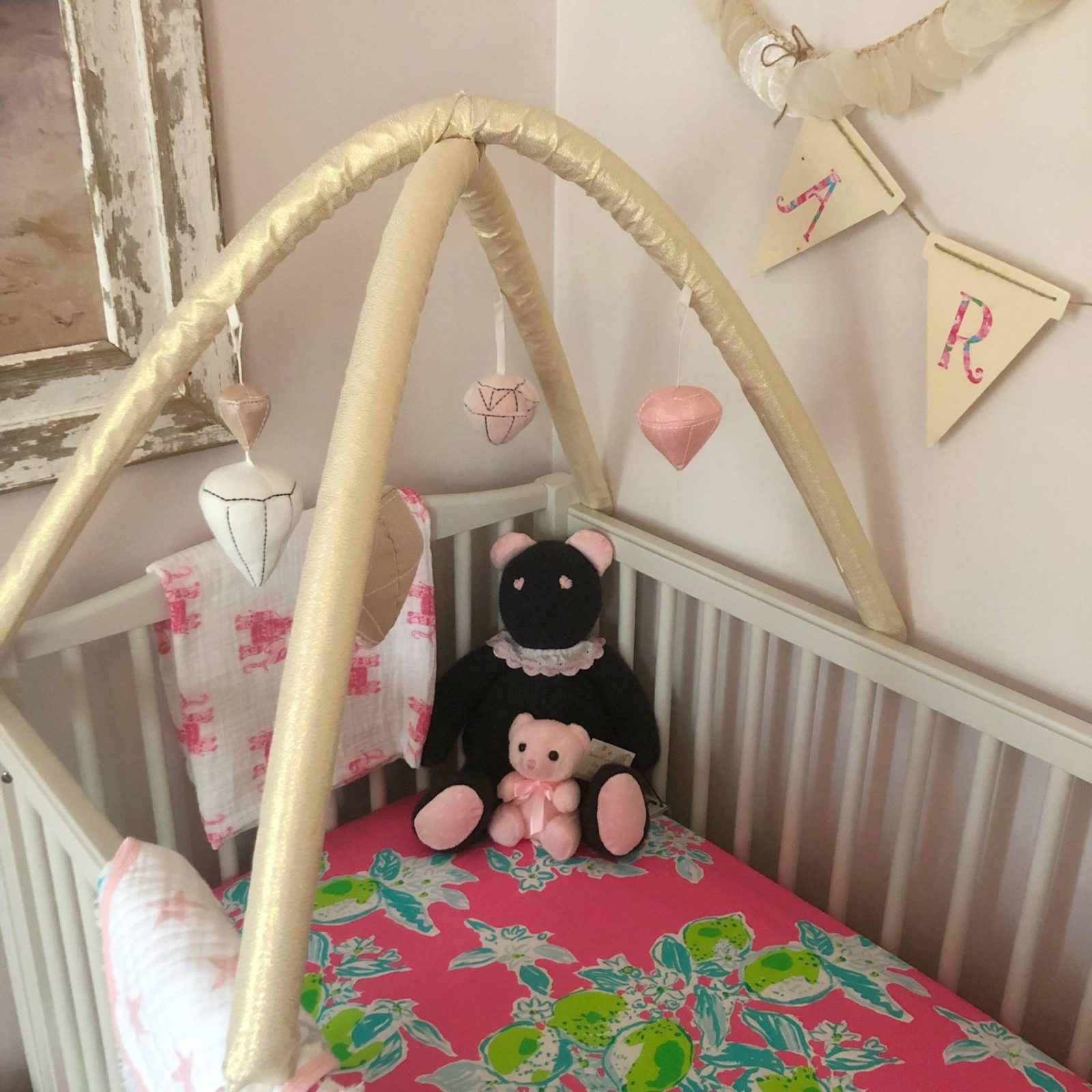 Not to mention, this crib is too sweet not to share. I am in love with the pink lemonade sheets and the diamond mobile. The most precious piece is this plush teddy, made from her late father's cashmere sweater. What an amazing way to pass on his amazing memory to the next generation.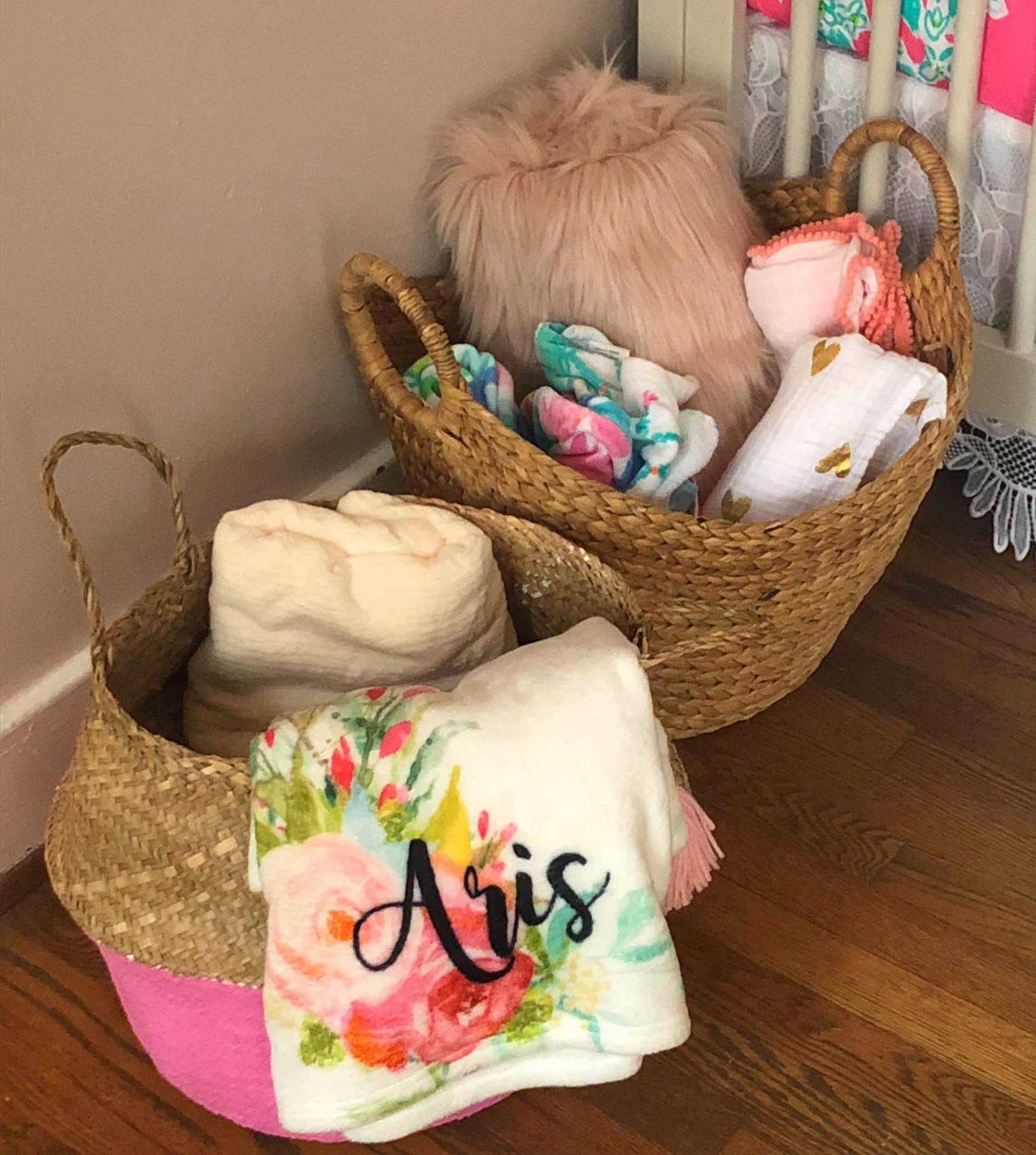 There's so many more adornments around this nice little nursery, from wooden chandeliers to pom pom curtains and flamingo rockers. Although, the most important part is the fabulous  family living here. It was so inspiring to see the love and happiness surrounding their home. It was such a great moment meeting baby Aris, and I can't wait to see her grow into a lovely Lilly lady!
Shop the collection here: Lilly Pulitzer x Pottery Barn Collaboration
Special visits from Mom & Sara.
Thanks for having us Morgan!