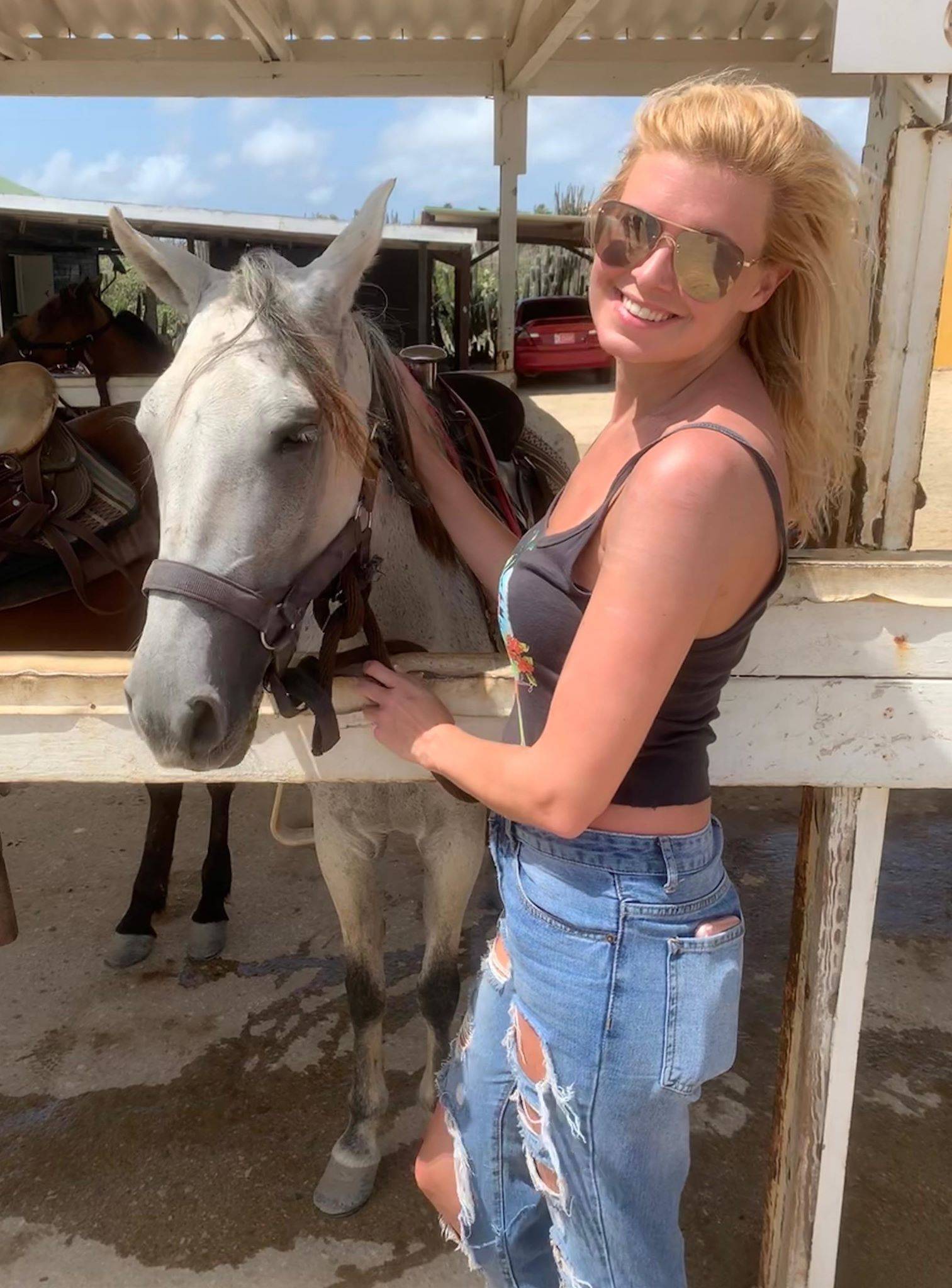 Aruba is known for its amazing beaches, so what better way to explore, than by horse? My parents surprised myself and the girls by taking us riding at Gold Mine Ranch.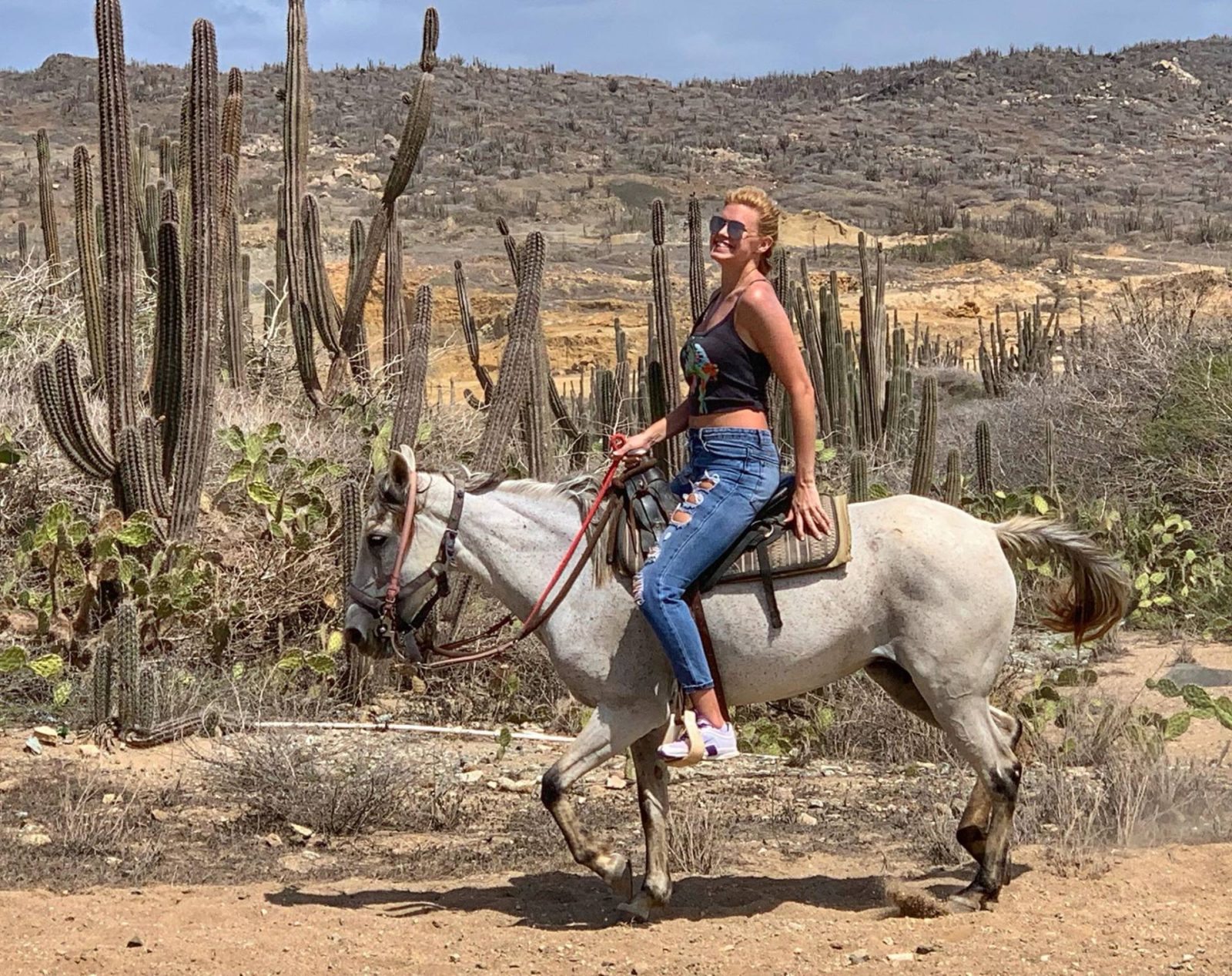 We wandered up the windy roads of Aruba and made our way over to the ocean. Climbing up to cactus lined cliffs, we headed down to the sandy shores.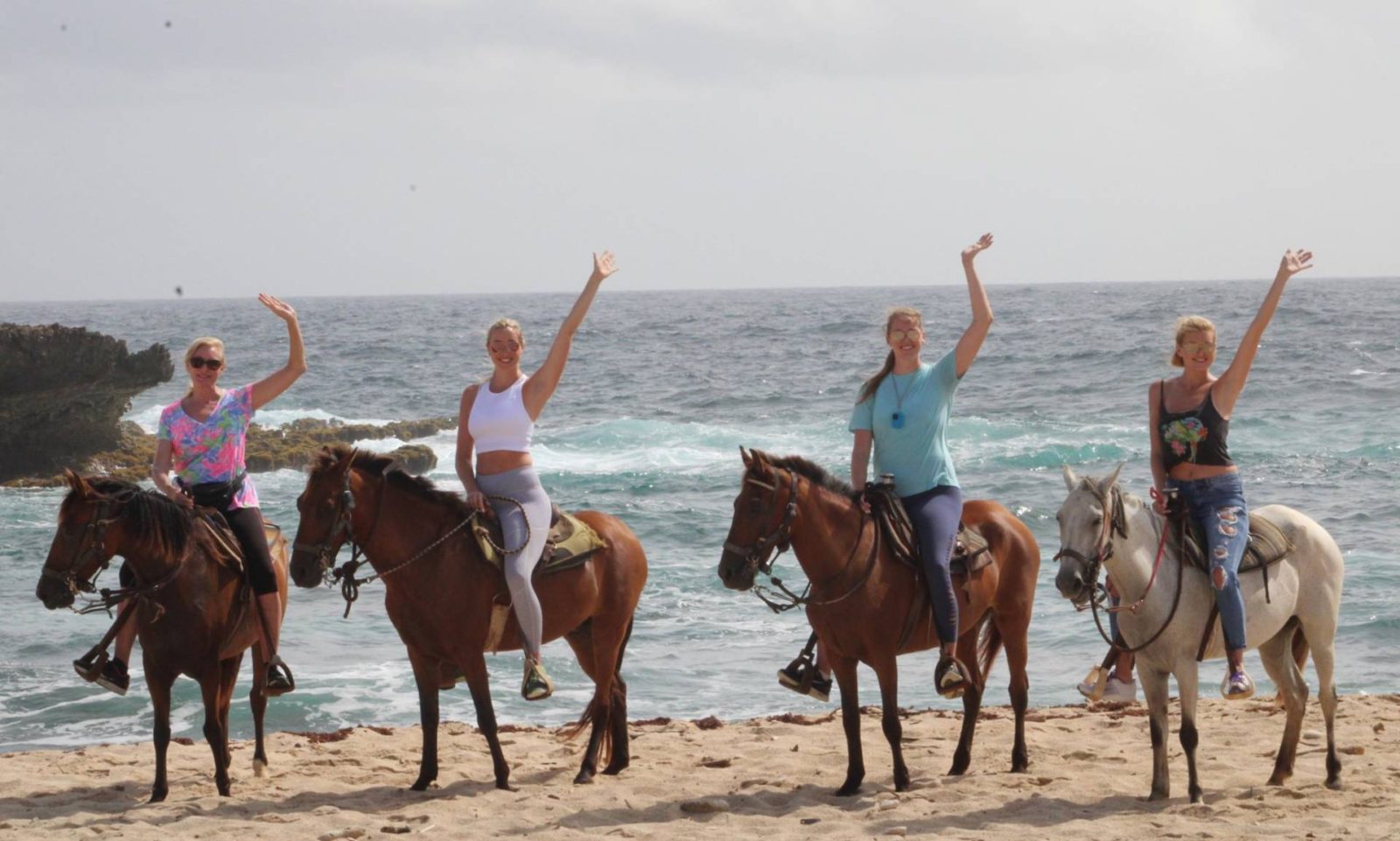 What a great memory, getting to 'giddy up with my girls? It was hard to say goodbye as we rode by the waves.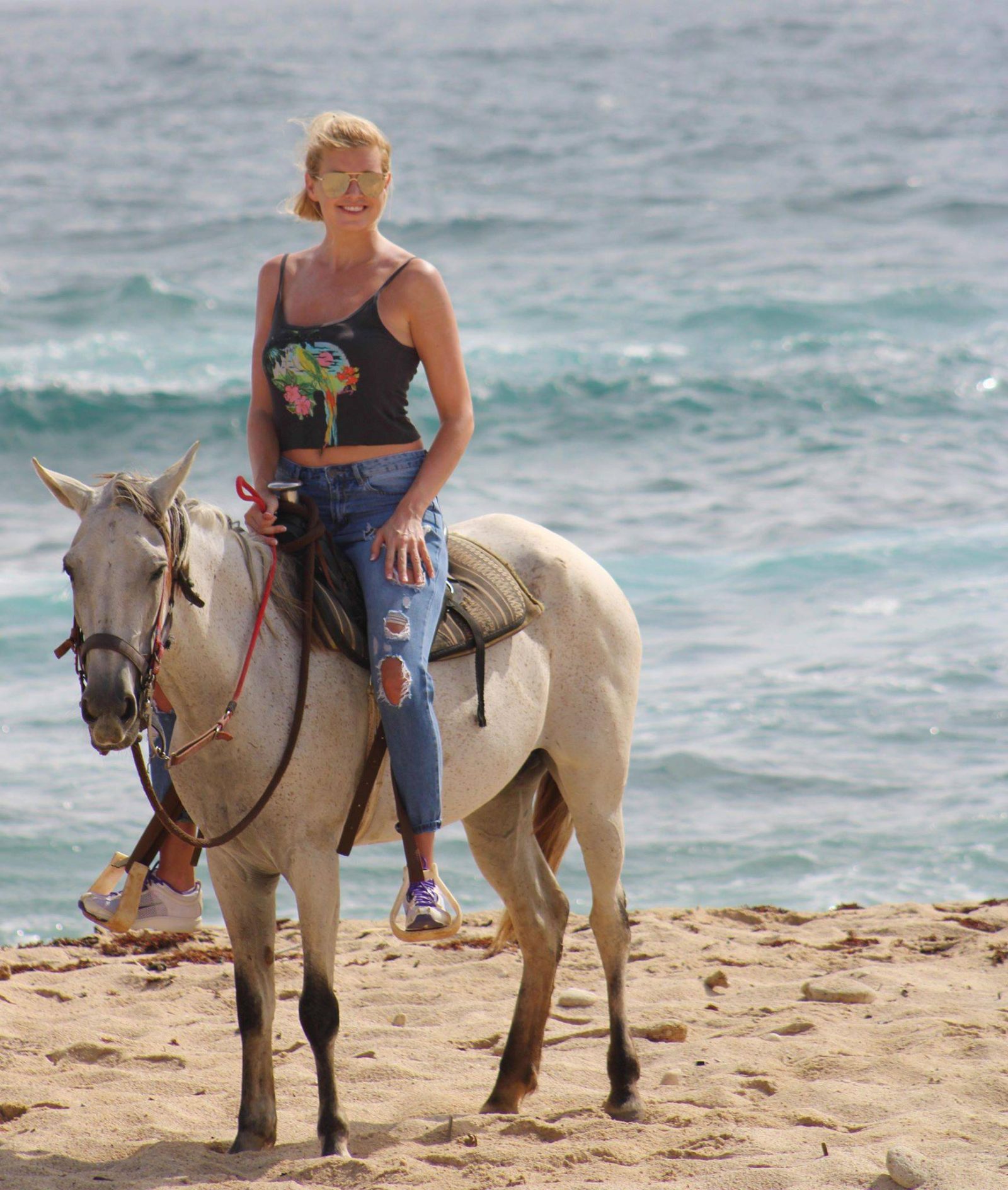 The greatest tour guide was my girl, Elegancia. She was the sweetest horse that showed me around this amazing island. We certainly had a wild ride, but I think we were both ready head back to the ranch. Until next time, Gold Mine!
Location: Gold Mine Ranch, Aruba  .  Photographer: Curt Weaver
Featured: Alexandria, Jana, Savannah, and Jan Angel