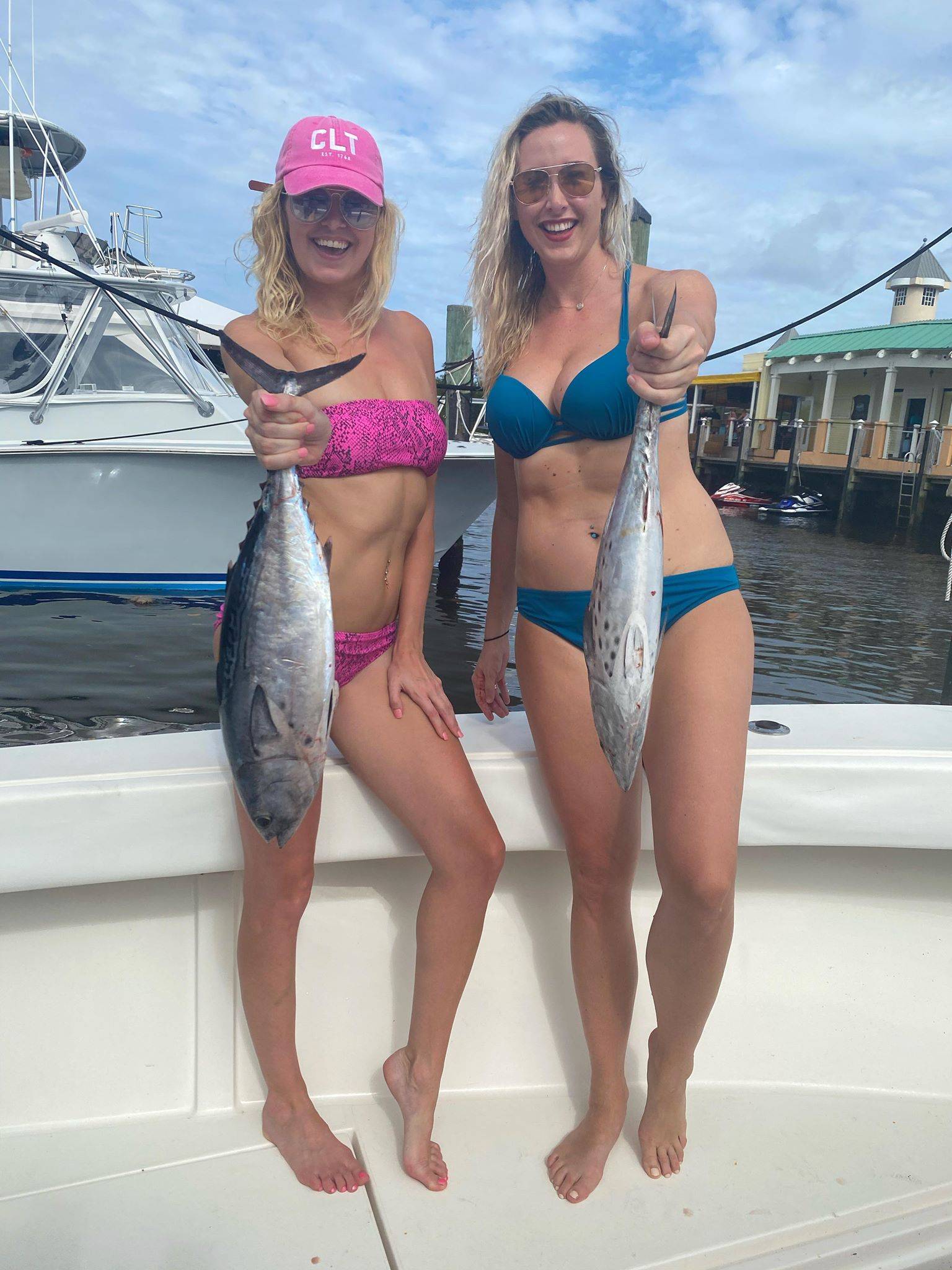 Over Memorial Day Weekend, I had the pleasure of joining my sister and friends on a deep sea fishing charter here in South Florida! Now I know you are thinking… this is not my kind of boat ride, and you may be right! We are more of booze cruise babes, but today I wanted to try something new. So we set sail for an afternoon on the stormy seas.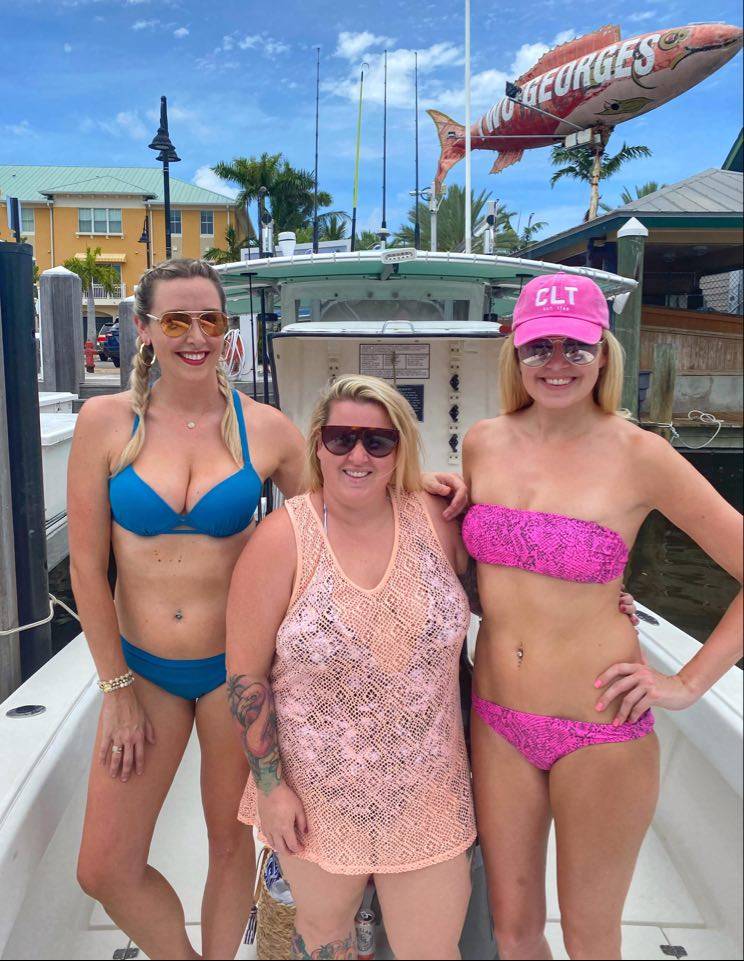 Now it wasn't exactly smooth sailing, as the captain warned us about the five-foot waves ahead. It was a high speed chase to the open water as we crossed over into choppy seas.
Our captain tossed out the lines and dragged them through the sea and soon enough, we were able to reel in two big fish! We were even rewarded with a side-trip to the sandbar.  It was the perfect way to end the day as we sailed back at sunset.
Special thanks to Jana Angel at Living Local for chartering the trip, Captain Phil Ferreira-Alves
and Chase Wilcox for hosting us, and Found at Sea Charters for the fabulous footage!