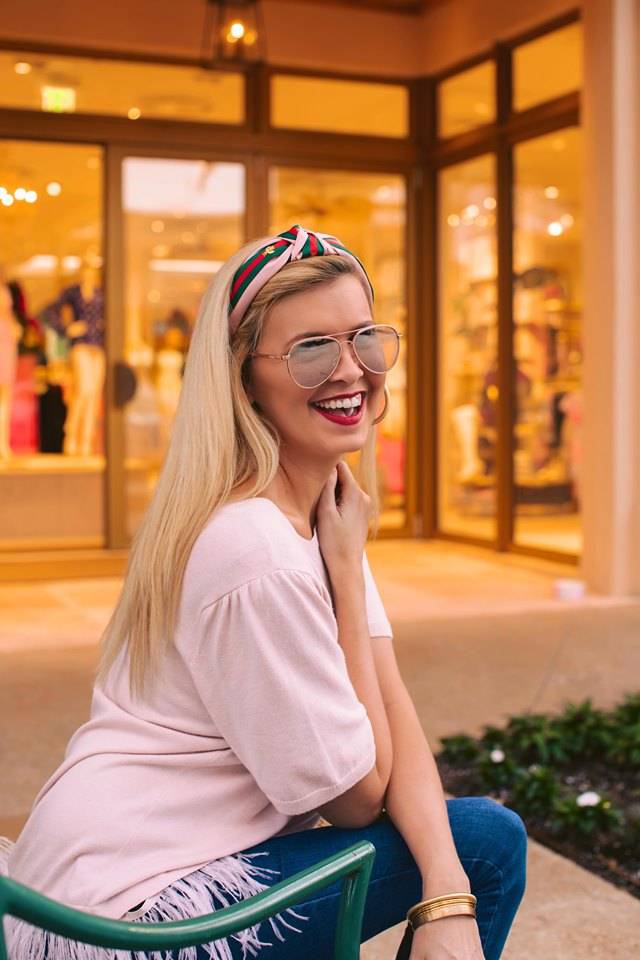 As many of you may know, I work for Lilly Pulitzer at the Breakers in Palm Beach. So I thought I would give you all a virtual tour of the top places to find Lilly in the town that it all started!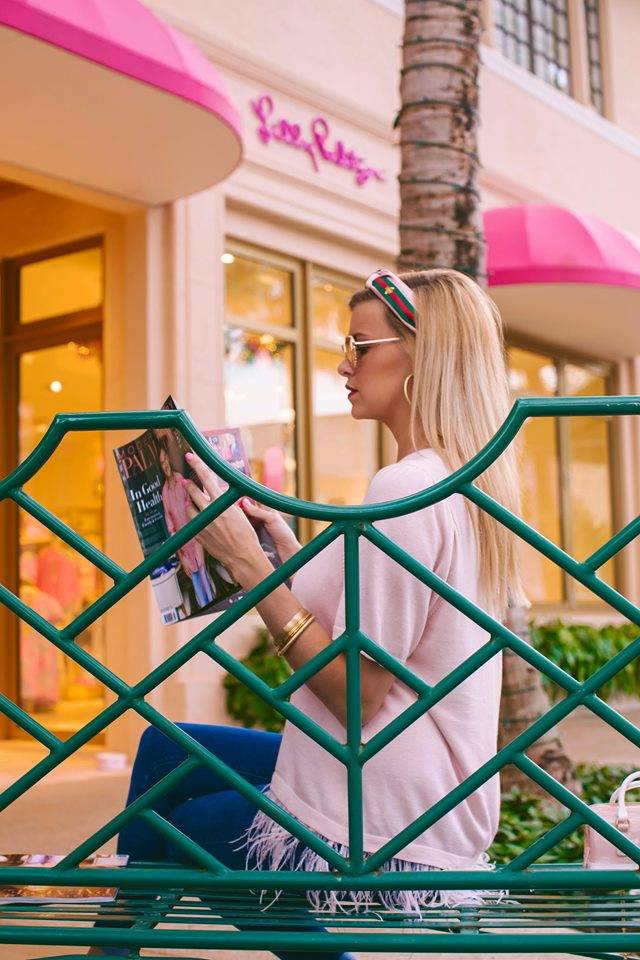 First stop… Worth Avenue. This is Palm Beach's most luxurious street, lined with high end restaurants and boutiques. The first Lilly store was opened in the vias off of Worth Avenue in 1960. Fast forward to current day, the new flagship store arrived to Worth in 2018, right before I made my way to town.
This shop is more of a showroom than a store. The walls are a work of art, and the store has special features, like a juice stand and a make your own shift station. If you're lucky, you might even see Melissa, one of Lilly's artists, painting Lilly live!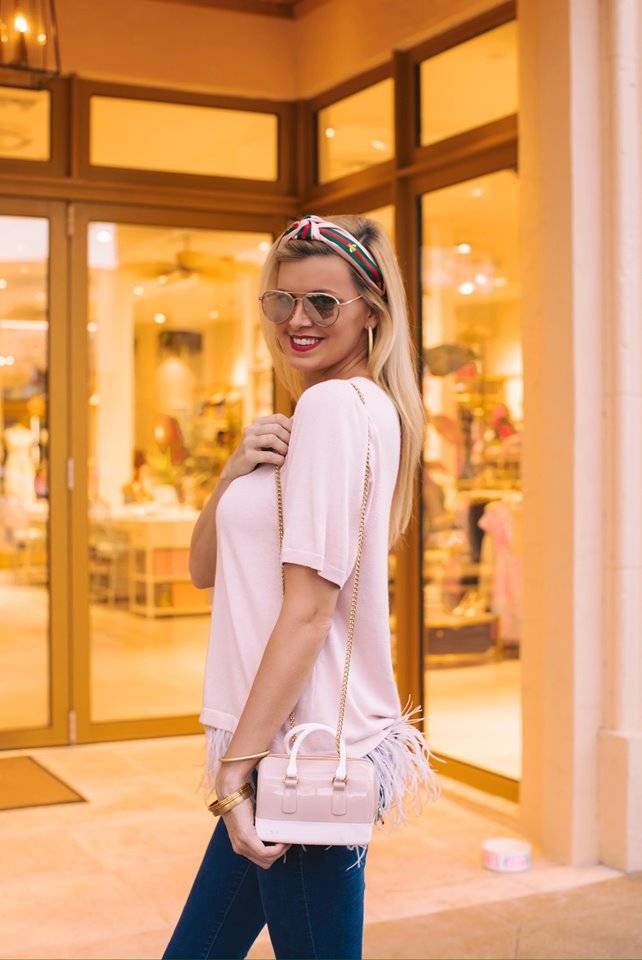 Next stop, let's hop on our bikes and head to The Breakers. This five-star resort is one of the most prestigious hotels in town. I must say, I am lucky to work at the Lilly store inside this idyllic destination.
Lilly Pulitzer is located in the heart of the hotel, The Palm Courtyard. This picturesque square of stores surrounds a serene area to relax by the fountain. Make your way through the doors to see our store, for an intimate shopping experience.
Walking in, you will see the walls are covered in colors and shells, and there is a coral chandelier overhead. As you make your way over to try on a signature shift, you will see the most delightful fitting rooms that make for a fab photo op! Be sure to pick up an exclusive Breakers tote and scarf to commemorate your stay. On your way out you will see our favorite farewell: "Do we have to leave?
I'm so happy here…"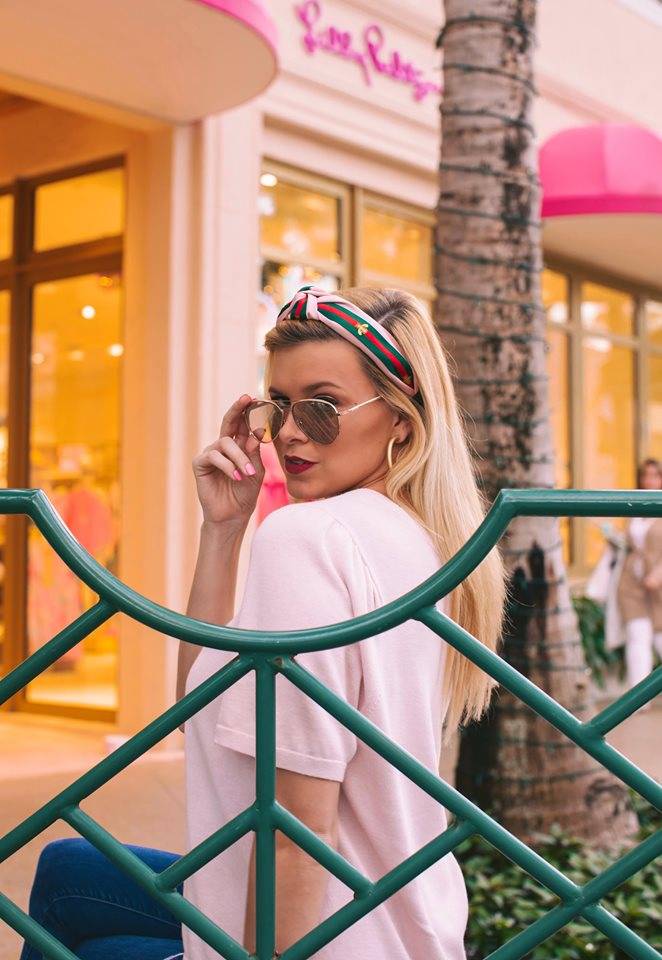 After your stay, if you're still in search for a Lilly fix, look no further than C. Orrico. This Palm Beach store was started by three chic sisters, right down the road. They carry Lilly Pulitzer, along with several other beachy brands, sure to please any local prepster.
I hope you have enjoyed your tour of all the fabulous Palm Beach Lilly stores. Stay tuned for more as I explore my new life beneath the palms!
Locations:
Lilly Pulitzer  .  561-653-8282  .  240 Worth Avenue
Lilly Pulitzer at the Breakers  .  561- 653- 6360  .  1 South County Road
C. Orrico  .  561-659-1284  .  336 South County Road
Photo Credit: