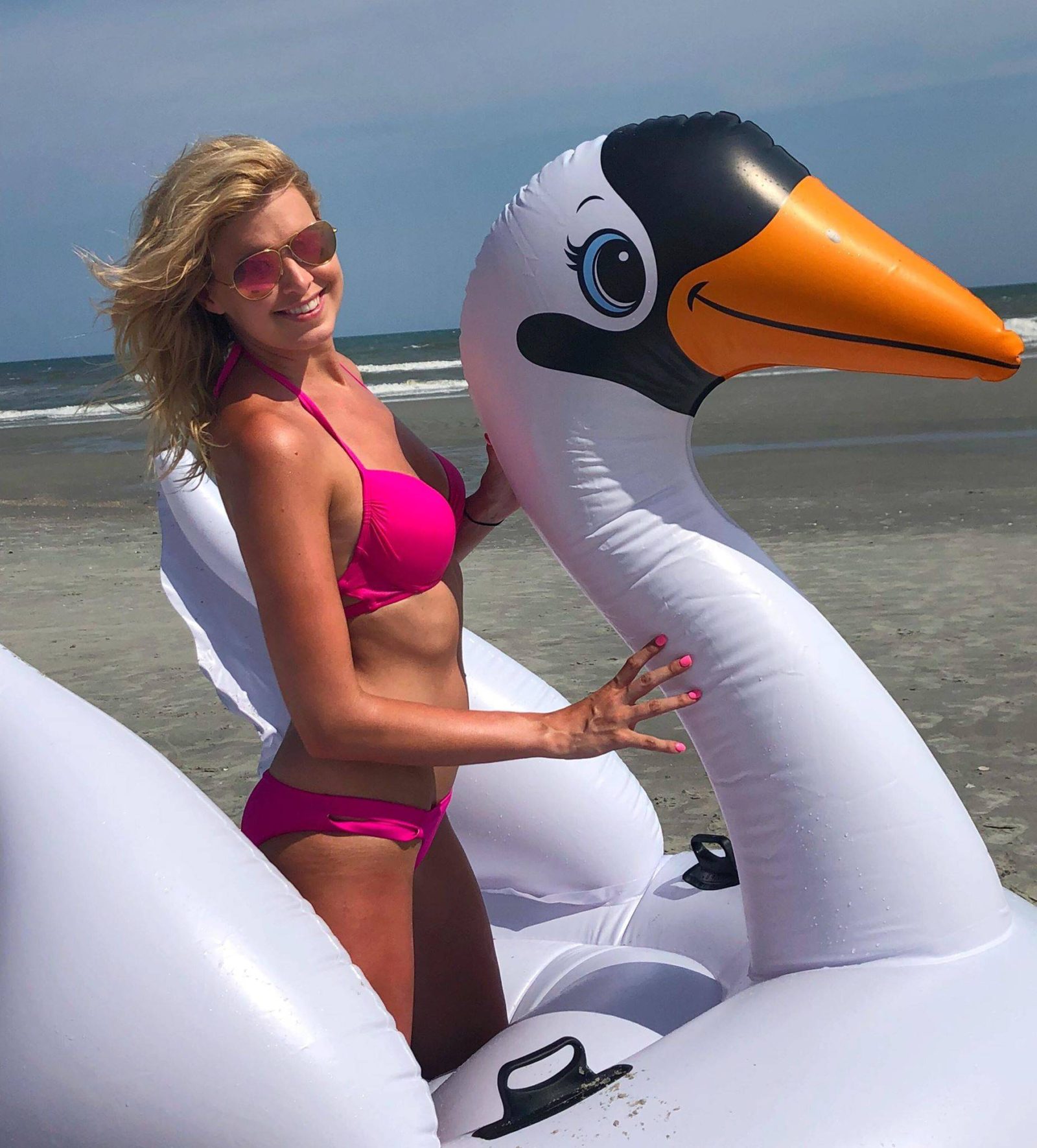 I couldn't wait to swan dive into summer and hit the beach for a sweet retreat! I hopped in my best babe's car and soon we were beach bound with our boys.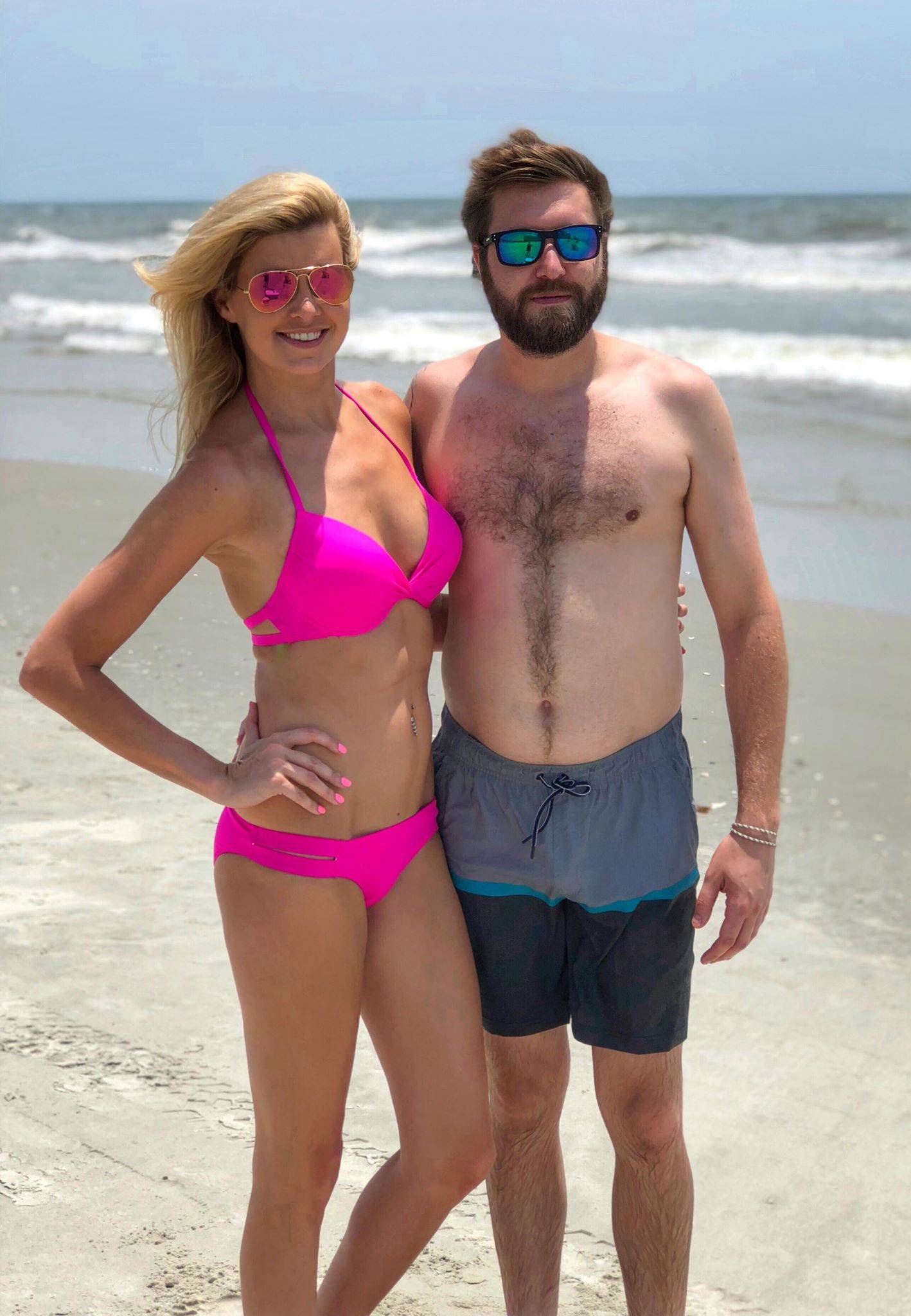 We spent our afternoon pulling out the floats, popping out the umbrellas and chilling in our chairs. We had so much fun soaking up the sun and sipping on freezies at the tiki.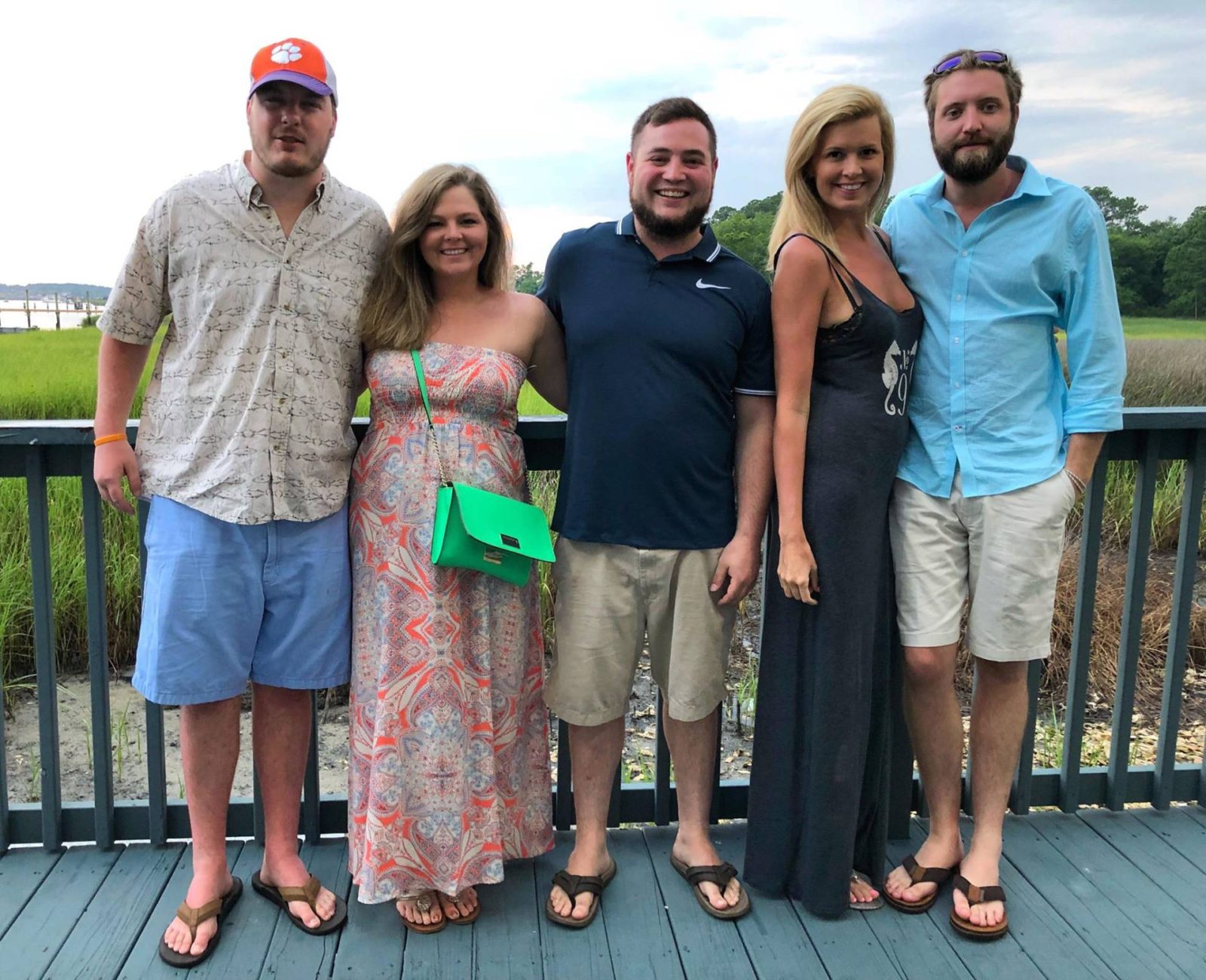 For date night, plus Mike, we cruised down to Crab Catchers. We feasted on fresh seafood and sat by the water. The sunset on the dock was the perfect dinner backdrop.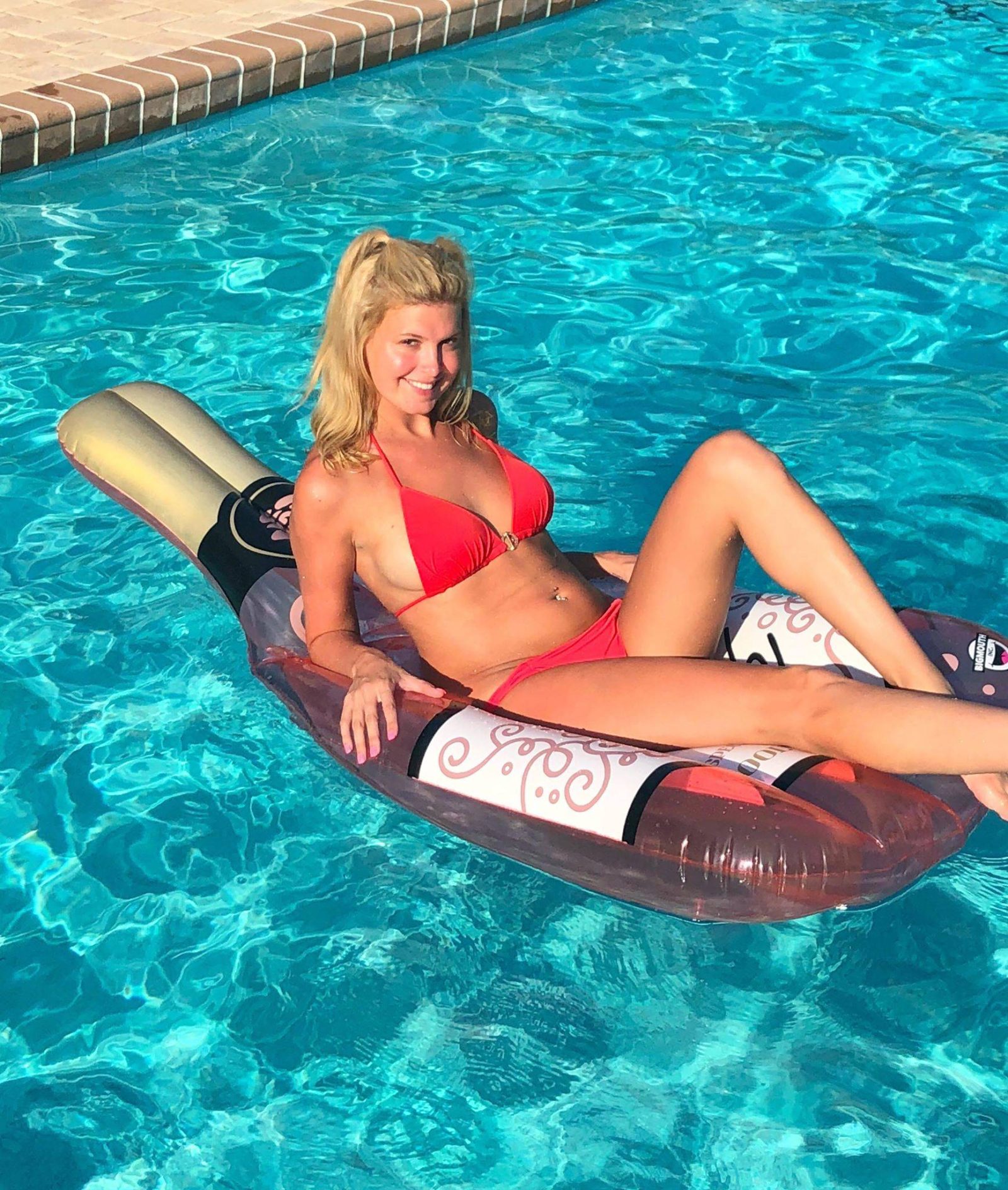 We spent our last day floating in the pool with friends and relaxing before we hit the road. I was so sad to leave our new beach pad, but I had such a blast with my best buds. I can't wait to see what the rest of summer has in store!
Aviators: Lilly Pulitzer  .  Pink Bikini: Target  .  Maxi Dress: Wildfox
Rose' Float: Target  .  Red Bikini: Victoria's Secret