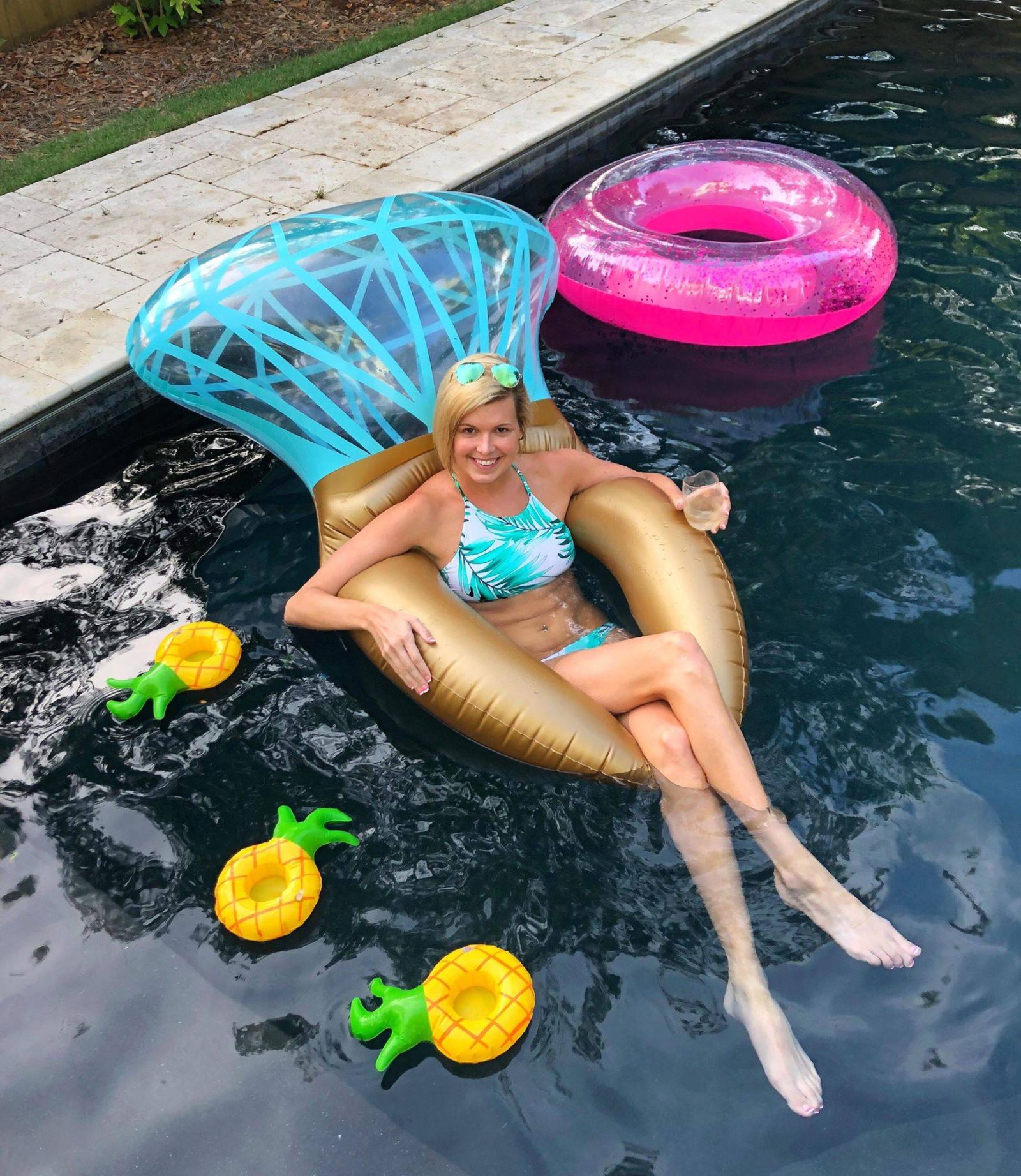 As you may know, being a coastal girl in the Carolinas, I always have to be close to the ocean. So when I heard my cousins were about to be Folly bound, I knew I had to tag along for the trip.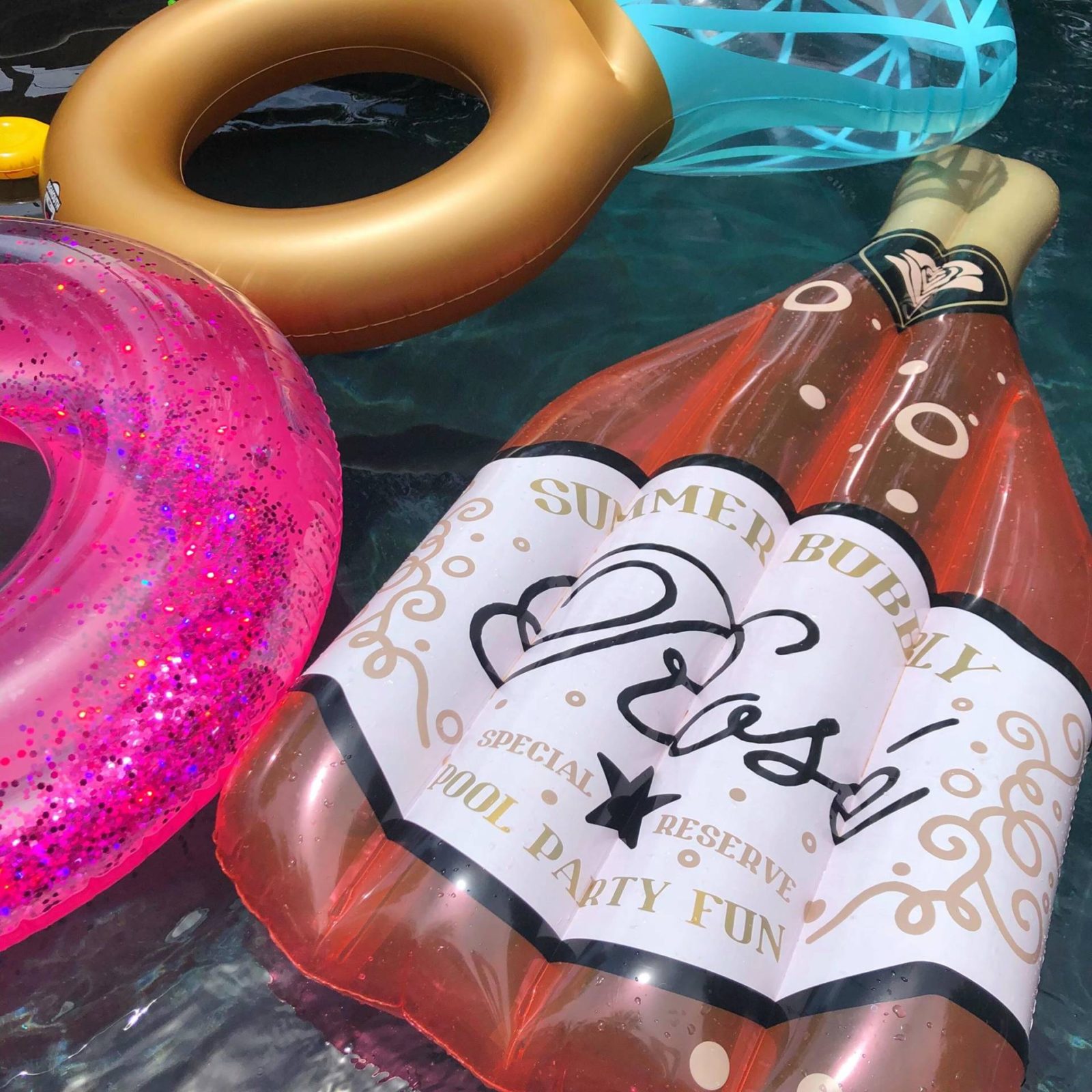 We rented a beach house for the weekend, with just a short walk to the water. The best part was having our own personal pool full of my favorite floats.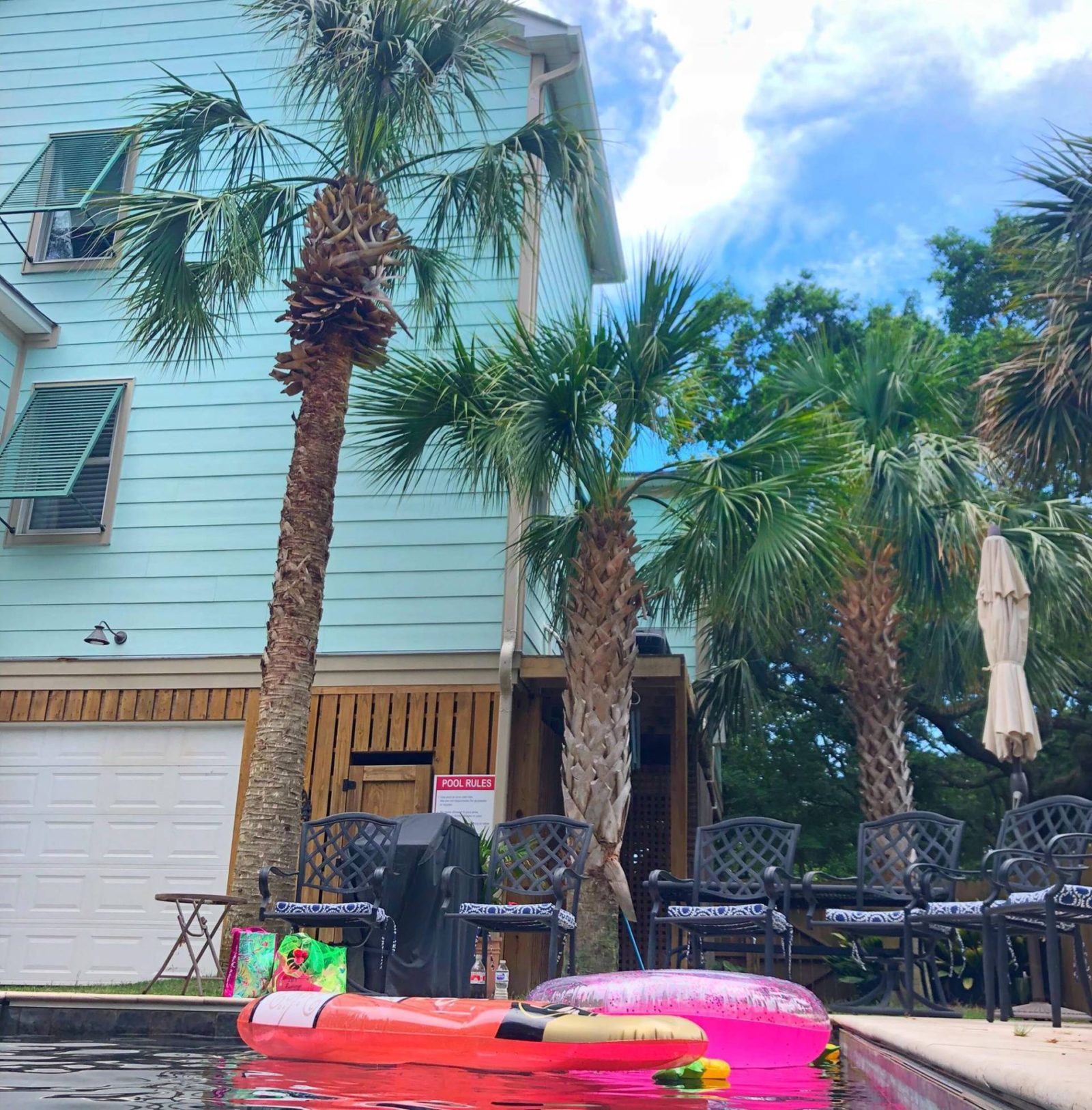 While my family hit the beach for a fishing trip, I floated the day away and soaked up some sun. It was the perfect day to play beneath the palms.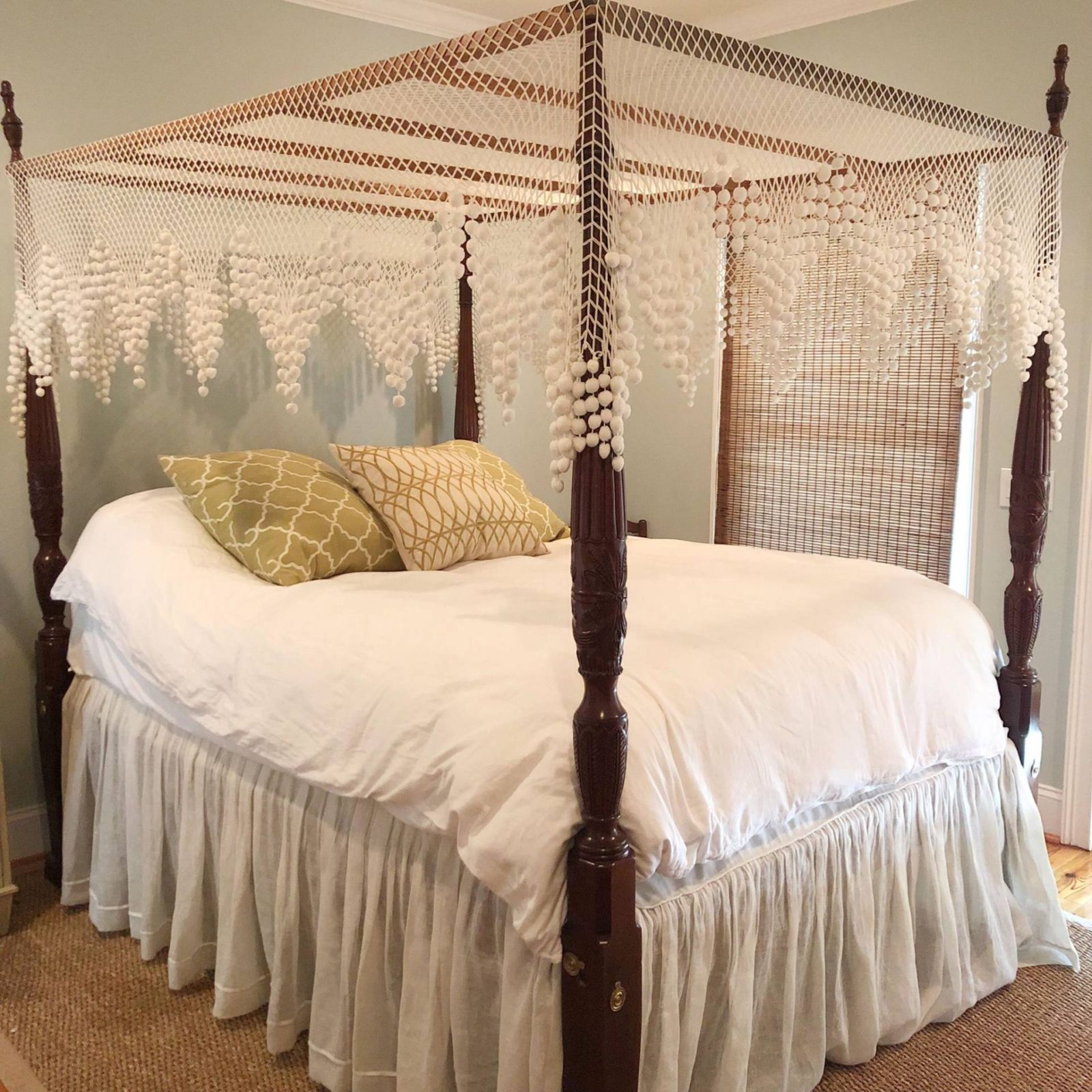 When the sun started to fade, we made our way to Chico Feo for tacos. I love this laid back spot to sip and see with locals and listen to live music. We headed downtown to dance the night away, but I couldn't wait to be back in my dream suite. It was hard to leave this poolside pad, but I am always looking forward to my next beach retreat!
Swimwear: Body Glove  .  Sunnies: Lilly Pulitzer  .  Floats: Big Mouth – Target  .  Location: Folly Beach, SC