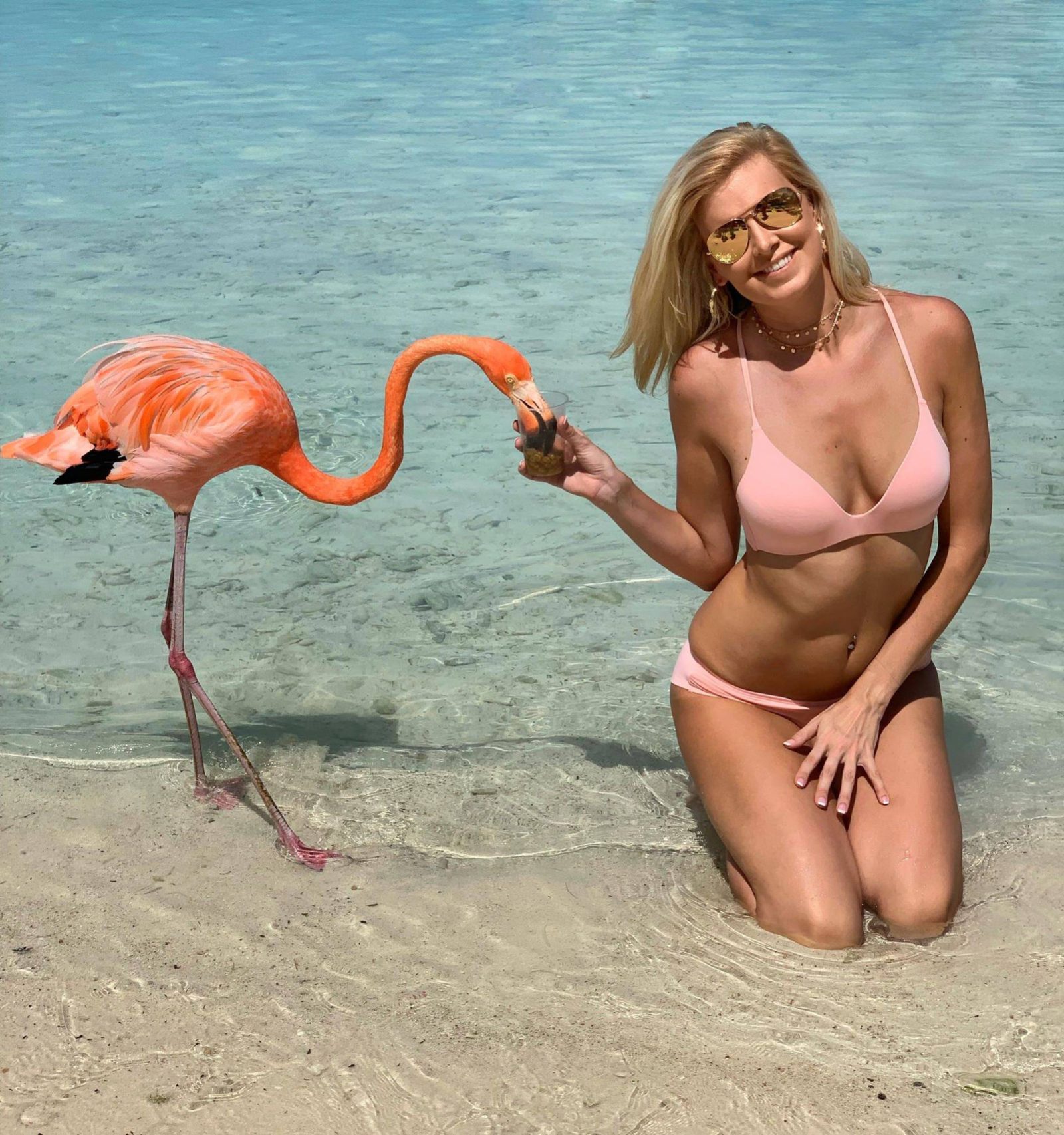 Over the years, my family have always asked where we should go on vacation. I always share my bucket list trip, Flamingo Beach. This year my family took me up on the idea, and soon, we were off to Aruba!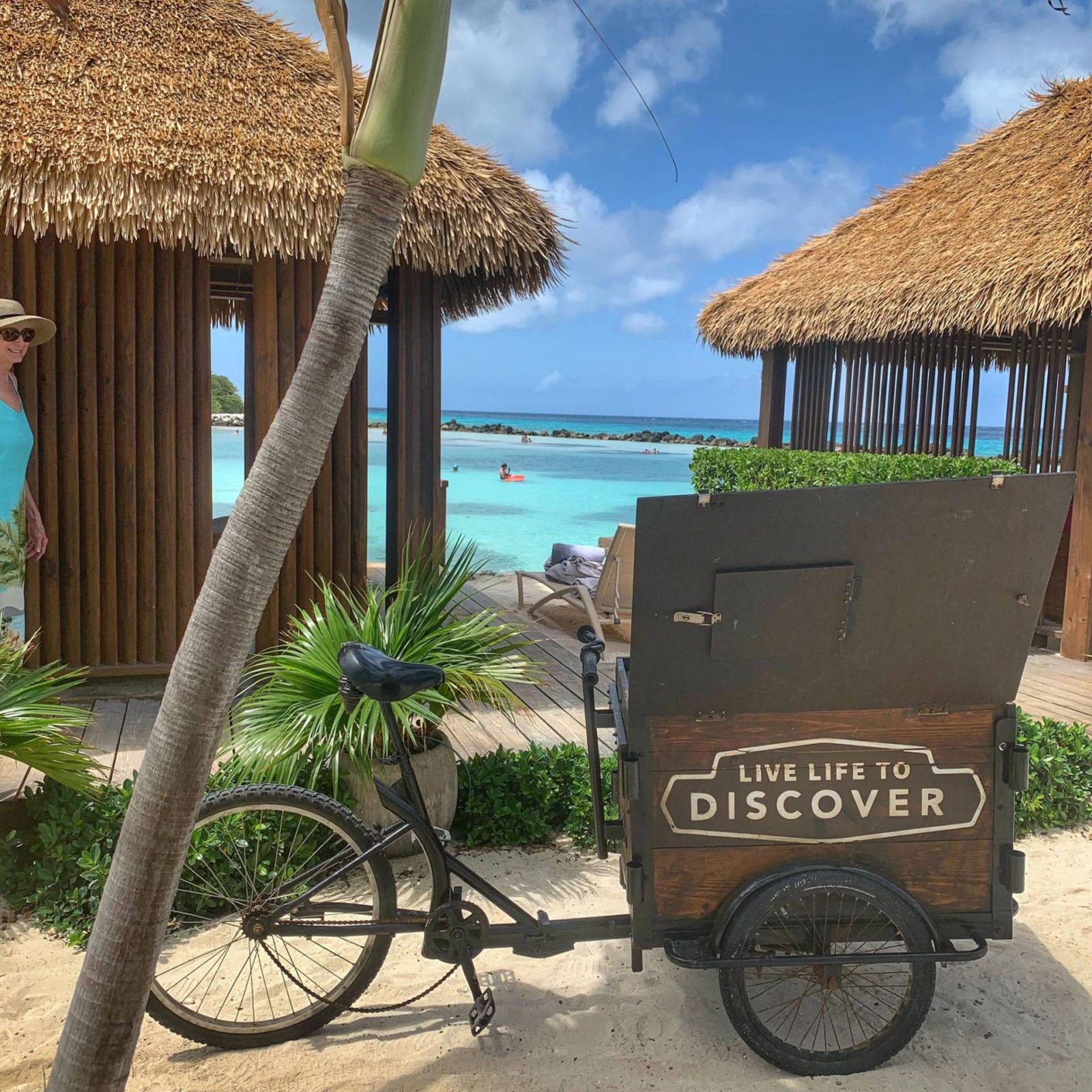 We stayed at the Renaissance Hotel right along the beach. It is the only hotel that has direct access to the private island. In just a short boat ride from the hotel, you are transported to the paradise.
My family surprised us with a charming cabana overlooking the ocean. With champagne in our hand and our name etched in the sand, we were ready to relax.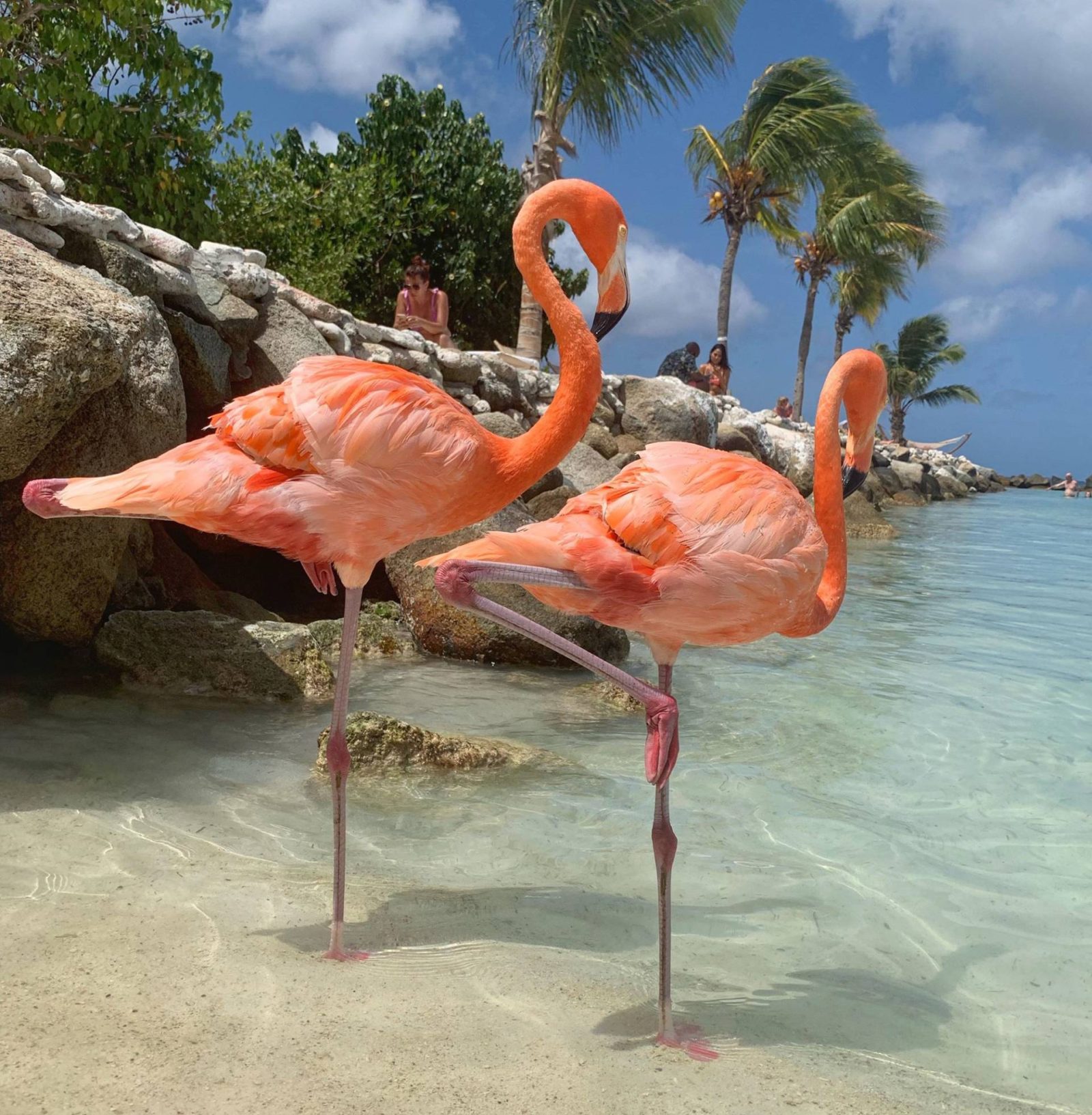 In an island lined with flamingos, I was in a pink paradise. These beautiful birds paraded around the beach as tourists took the perfect pictures.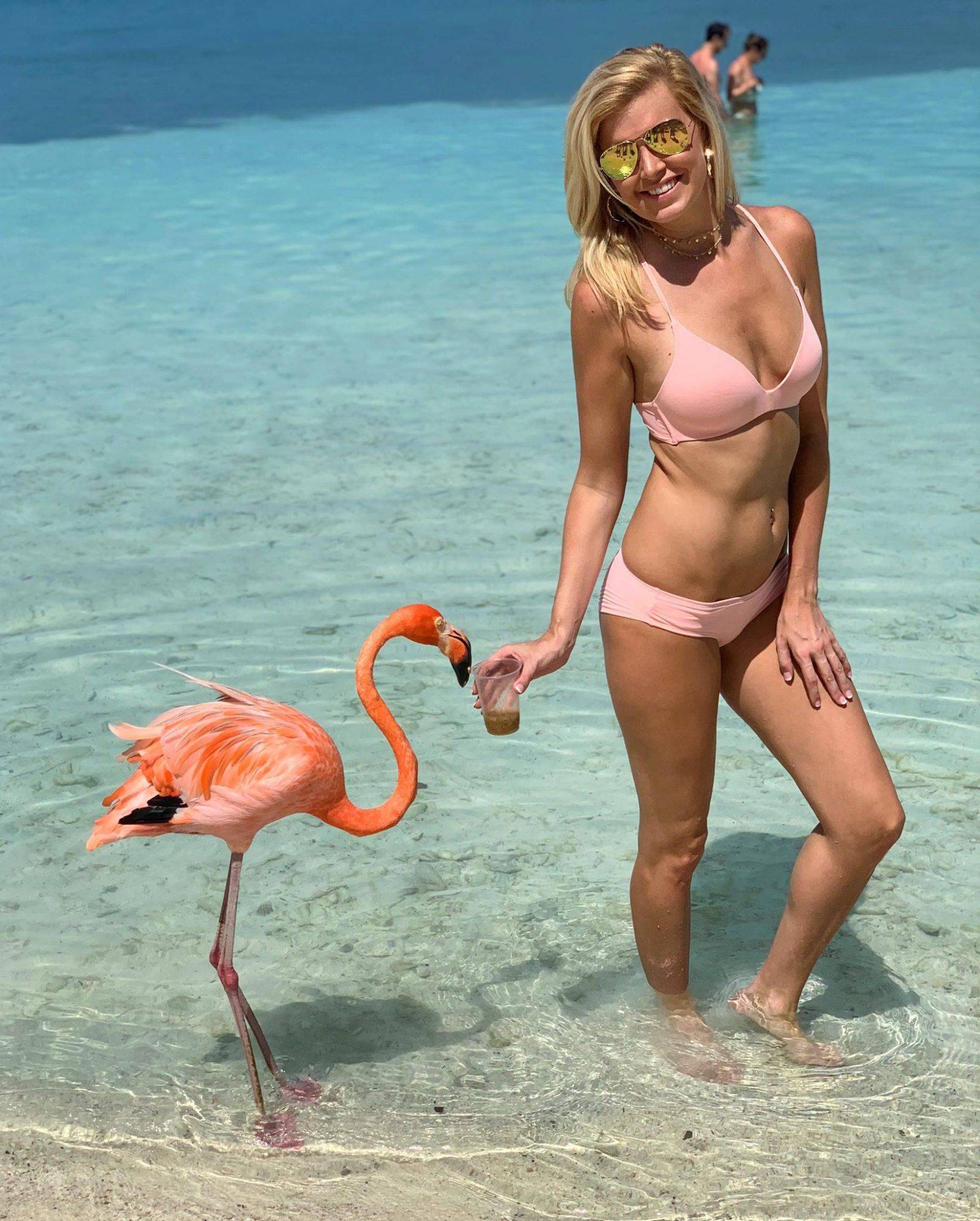 All my dreams came true when I had the chance to feed these flamingos and pose for the most fabulous photo-op. It was certainly surreal to swim with my spirit animals.
As if the day couldn't get any better, we ventured across the beach to find the baby flamingos. If you are like me and have never seen a baby flamingo, you would be wondering why they are white. The truth? They have not eaten all of their shrimp yet! They are so cute but dont get too close, as they are quite shy.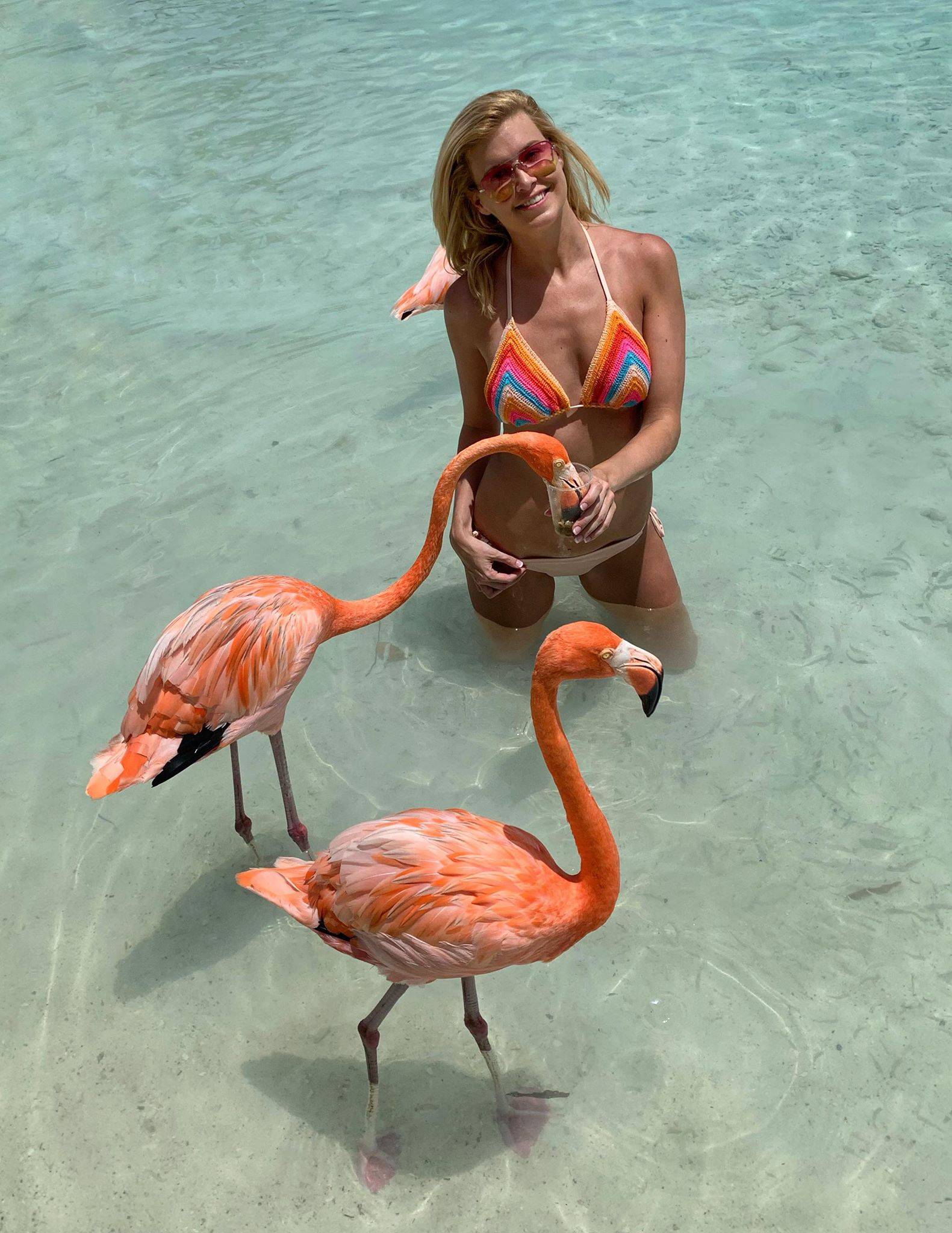 The adults, on the other hand, stroll through the sand and literally eat out of palm of your hand. This island had everything you need, from palm trees to pina coladas. I couldn't wait to see what more there was to expolore in Aruba.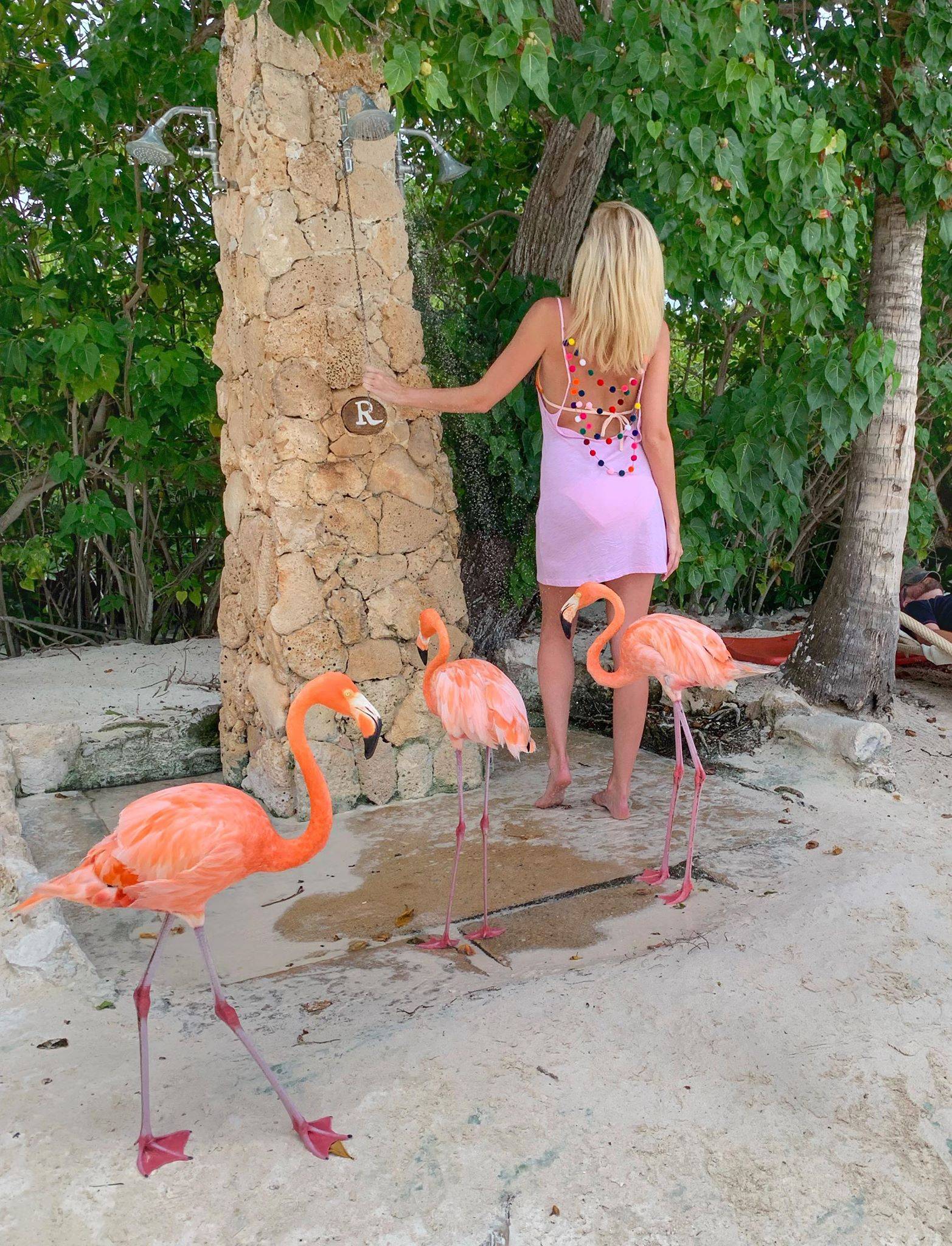 We were sad to flamin-GO, but a bye bye bird bath softened the blow. We packed up our bags and left the beach. I wanted to take one of these little guys with me, but I was happy to leave with such sweet memories.
Shop my look:
Peach Bikini  .  Rainbow Bikini  .  Gold Shades  .  Gold Jewelry  .  Dress
Plan your trip:
Renaissance Hotel, Flamingo Beach, Aruba