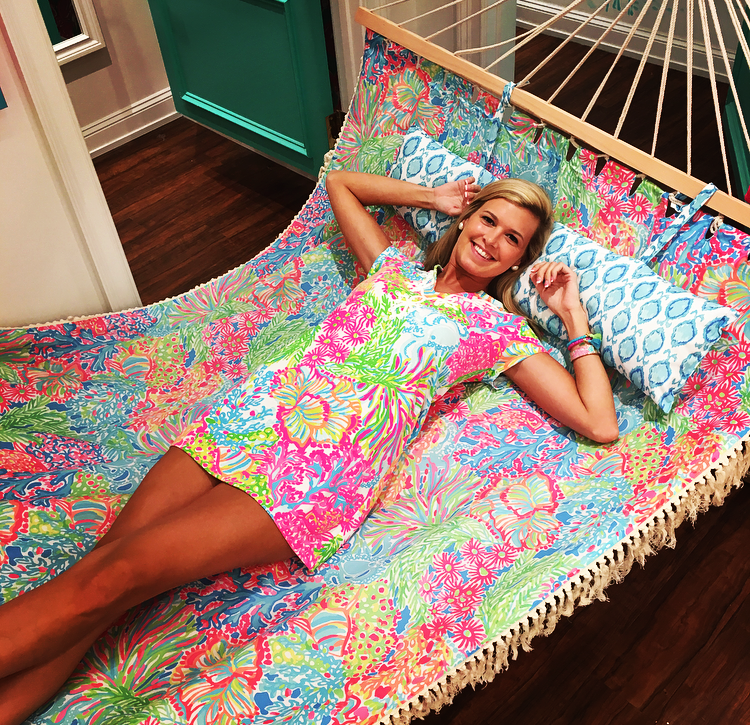 This Memorial Day Weekend, Lilly Pulitzer launched one of their biggest promotions ever during the Splash Into Summer event. From beach balls and chairs to beach umbrellas and hammocks… there was something for everyone, at every price point.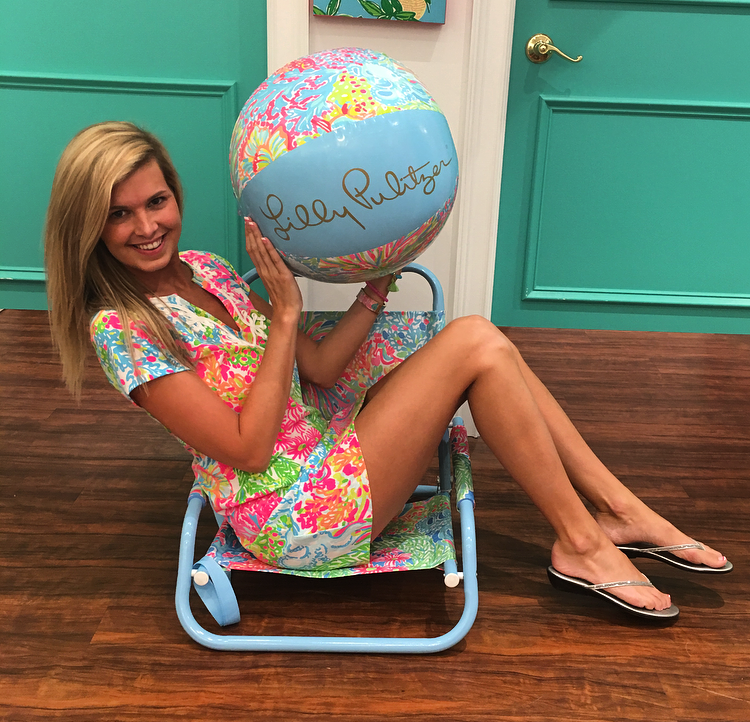 While you were at the pool this weekend, we were pretending to be, here at Palm Avenue Savannah. This Brewster dress is one of my top picks for fun in the sun, along with the Daisy romper (featured in my Bay Breeze and Palm Trees post.)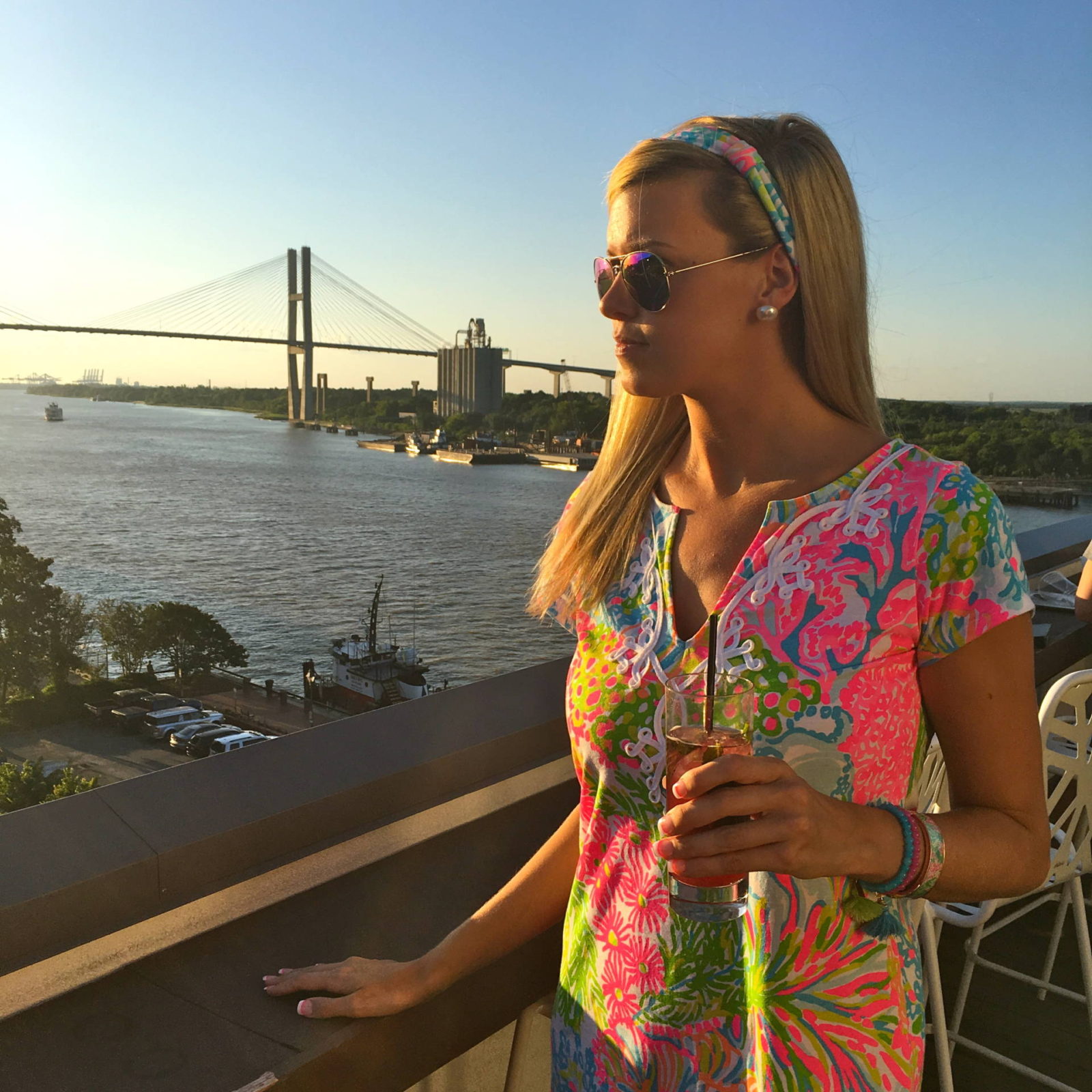 As you can see Lover's Coral is this summer's hottest print, featuring some of the brightest aquatic treasures, from octopus to angel fish. What better way to end a workday than with a Top Deck mojito by the bay?
Lover's Coral Brewster Dress: Lilly Pulitzer
Headband, Hammock, Beach Chairs & Ball, Tassel Bracelets: Lilly Pulitzer (GWPs)
Let's Cha Cha Boca Bangle: Lilly Pulitzer
Sunnies: Haute Pink